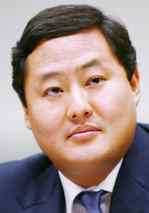 Not Rick Santorum, surprisingly:
At the core of the legal arguments were the views of [John] Yoo, strongly backed by David Addington, Vice President Dick Cheney's legal counsel, that the president's wartime powers were essentially unlimited and included the authority to override laws passed by Congress, such as a statute banning the use of torture. Pressed on his views in an interview with OPR investigators, Yoo was asked:
"What about ordering a village of resistants to be massacred? ... Is that a power that the president could legally -"