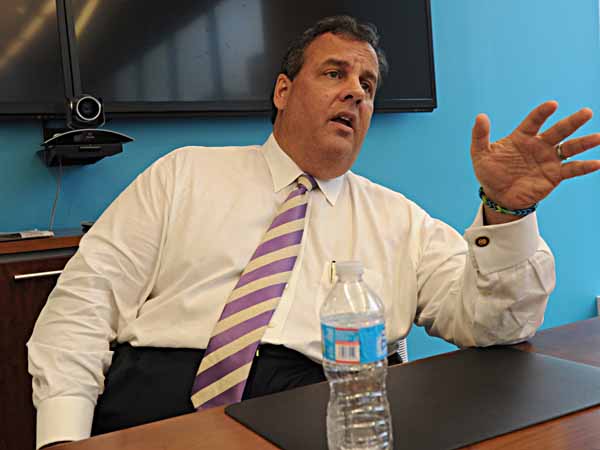 I told you this was trouble...back on November 7. That's the day I wrote about "The truth that should destroy Christie's White House bid." It involved the flip side of the Christie scandal that's been ignored: Democratic mayors who -- unlike what happened in Fort Lee -- did endorse the GOP governor, and got rewarded.
I pointed out the work of the Bergen Record's Charles Stile, who wrote:
Christie forged ties with Democrats for symbolic as well as strategic reasons. He secured the endorsement of Michael Blunt, the African-American mayor of Chesilhurst in Camden County, one of only three small towns that former Gov. Thomas H. Kean did not carry in his 1985 reelection landslide.