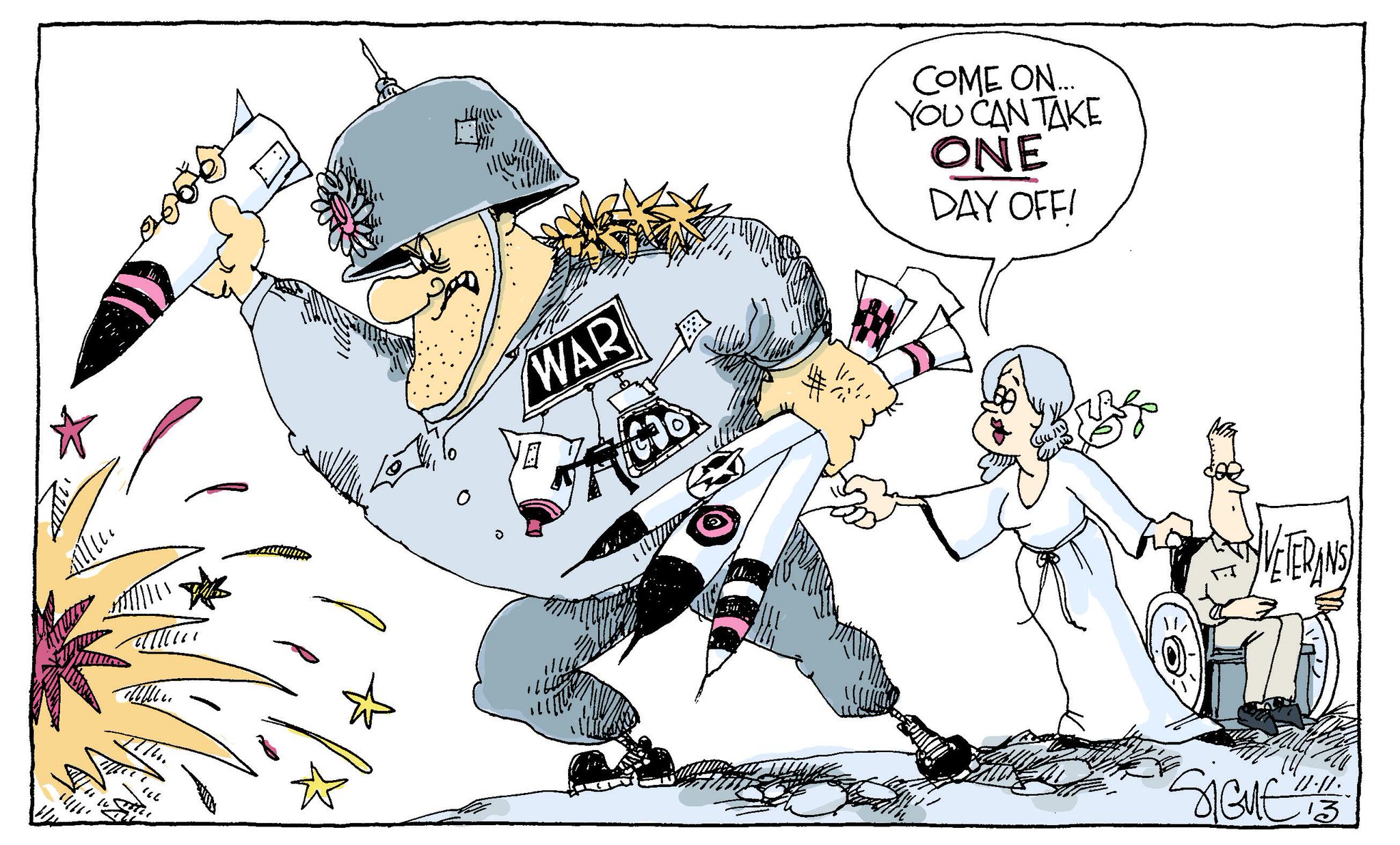 Nov. 11 is a day for remembering America's remarkable veterans, but as this Daily News editorial points out, it's increasingly a day for remembering now badly the American body politics treat them:
For example, one of the most reported failings is the huge backlog in disability claims being handled by the Department of Veterans Affairs. In March, the backlog of claims that were in the system for more than 120 days peaked at 611,073 claims, according to a Reuters report. The Department of Veterans Affairs managed to make a dent in that backlog, processing 200,000 claims. V.A. chief Eric Shinseki said that the department is on target to eliminate it by 2015.
Keep in mind: These are claims for veterans returning from war with a host of problems, including posttraumatic stress disorder, brain injuries and other disabilities. Any wait for help is horrendous, but the wait time on many claims is unconscionable: in some large cities like Philadelphia, vets wait for over a year for claims to be processed. (And a recent Washington Post report suggests that the race to clean up the claims backlog is creating a large new backlog in appeals.) Part of the delays are due to antiquated systems in the Veterans Affairs office, with the majority of paperwork still in hard copy.
This, the editorial notes, in addition to astronomical suicide rates among returning veterans, and increasing poverty, homelessness, and unemployment. That's a disgrace. There's two words we should say to every veteran today -- and that is "Thank you."
It shouldn't be, "We're sorry."