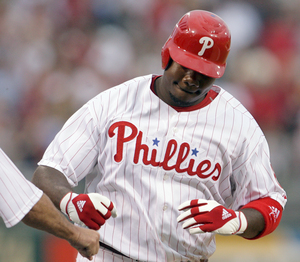 Last month Attytood fretted that Ryan Howard might never come around this time, and yesterday I voiced my utter frustration with the whole team. And you saw what happened, didn't you.
So I'm staying on message. The Phillies stink. Especially Chase Utley. He REALLY stinks.
Now you know what to do. It's the open thread. Wake up people!