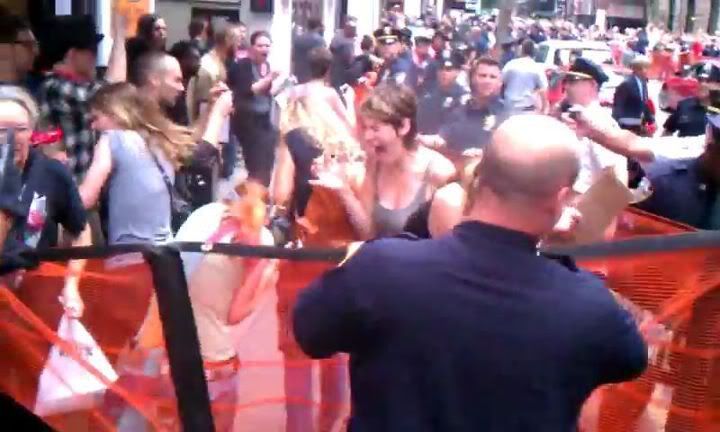 One of the many things I learned when I read Rick Perlstein's fantastic epic "Nixonland," arguably the best political tome of the last decade or so, was about a phrase that was once popular with leftist demonstrators: "Heighten the contradictions." Simply put, it meant that provoking The Establishment -- especially the police -- into a violent overreaction was, in essence, a good thing, because it would prove the true brutality of the reactionary regime they were fighting.
When I first heard and then wrote a couple of blog posts about #OccupyWallStreet, it occured to me that the thing would probably never get any real media attention unless the NYPD seriously overreacted -- and there was likely no way the police would, to paraphrase a famous American political figure, "act stupidly" and do that.
Shows how much I know.