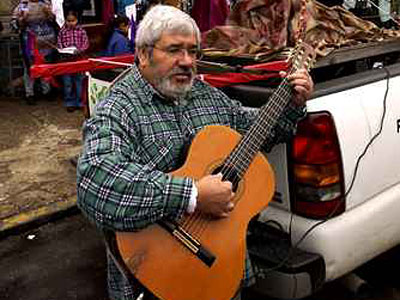 I don't know what kind of medical insurance that Joaquin Rivera -- who was the bedrock of Philadelphia's Puerto Rican community -- had, but that's not really the issue here. The outrageous circumstances of Rivera's death last weekend in a hospital emergency room should be a reminder to everyone that the real reasons so many people in America have been pushing for an overhaul of healthcare in the country for so long. Because the reason we need a new way of doing things isn't only because far too many people are uninsured, although there is that. It's that one of the wealthiest nations on earth has a system that treats millions of its citizens -- solid, God-fearing people like Joaquin Rivera -- like cattle.
Because no one should ever have to die like this in America:
According to police, Rivera walked into Aria Health's Frankford Campus, on Frankford Avenue near Harrison Street, about 10:45 p.m. Saturday.