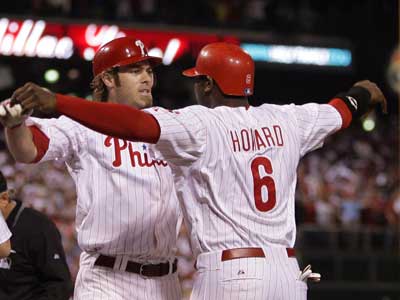 Let other cities bring our their assault vehicles and other high-tech anti-riot gear. This is Philly, and we're greasin' the poles. Whoo-hoo! Go Phillies tonight, and then Katy, bar the door!
UPDATE: Once again, J-Tann is your man for the game. Meanwhile, it's already 1-0 Dodgers. Who needs greased poles when you have Cole Hamels to tamp down your celebrations?
UPDATE II: Werth! It's 3-1. More Crisco, Philly!