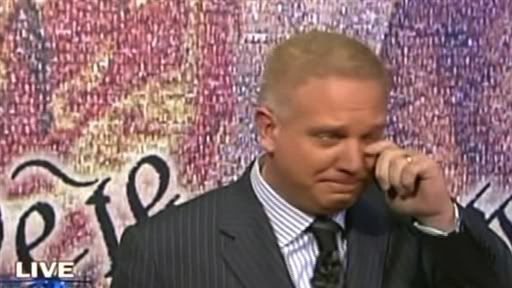 We came together. We promised ourselves that we would never forget. On September 12th, and for a short time after that, we really promised ourselves that we would focus on the things that were important -- our family, our friends, the eternal principles that allowed America to become the world's beacon of freedom.
-- Glenn Beck, in announcing "The 9/12 Project" on Fox News Channel, March 13, 2009.
Surely, you remember Sept. 12, 2001, and the days that immediately followed, those rough weeks immediately after the worst terror attack ever on U.S. soil. Don't you? It was a frightening time but also a rare moment of spiritual renewal and a sense of shared national purpose, when all Americans, liberal and conservative, without regard to race, creed or color, came together...to denounce the president of the United States as a socialist and a dictator and even question his citizenship and thus his very legitimacy to serve as commander-in-chief.