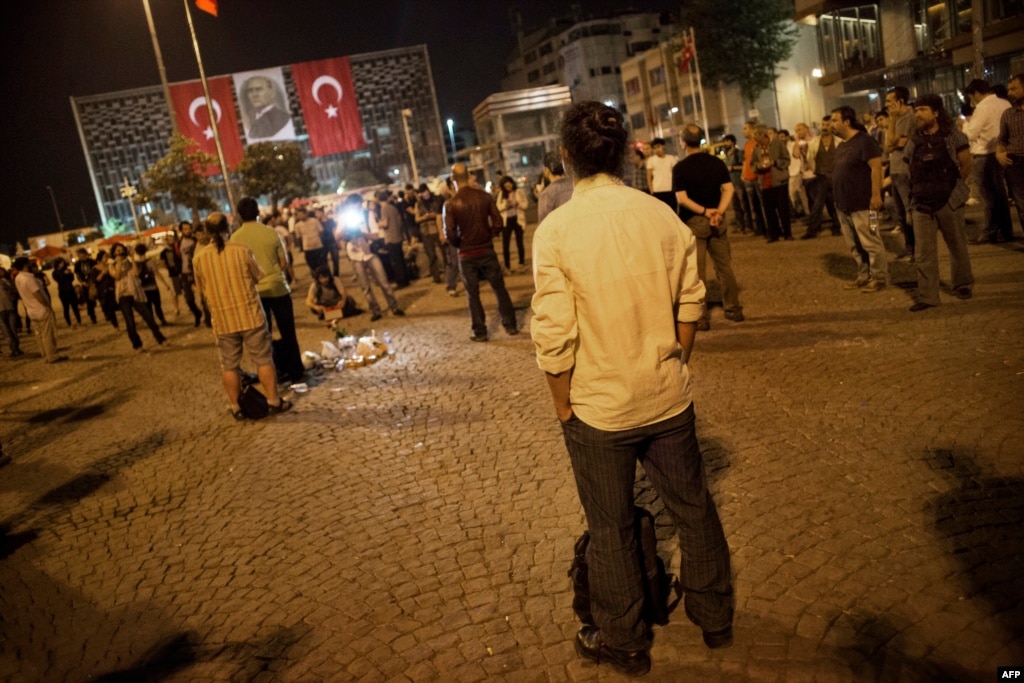 It was just the other day that we were celebrating the 24th anniversary of the unknown hero that the world knows simply as Tank Man. You know exactly what I'm talking about, the solitary protester in Beijing's Tienanmen Square, who refused to move in the face of four Chinese tanks involved in crushing a pro-democracy movement. The image "went viral" in 1989 before most people even had the Internet, because it spoke to both our fears and fantasies of the 20th Century -- a valiant stand for personal freedom in the face of a totalitarian government, a memorable battle in our long slow drive to bend the moral arc of the universe toward justice.
In 2013, the world is rallying behind...Standing Man. His name is Erdem Gunduz, a Turkish "performance artist" who yesterday strolled into the heart of Istanbul's Taksim Square, which had been cleared of protesters just the night before by Turkish police firing tear gas canisters and water cannons. At 6 p.m. local time, the Standing Man dropped his bag and stood completely still, staring straight at a giant portrait of Mustafa Kemal Ataturk, the godfather of modern Turkish democracy, and the Turkish flag. For the next eight hours, Gunduz did not move -- an act of defiance so simple, so dignified, that it electrified the nation. Some rushed to the square, others took up a solitary stance in the capital city of Ankara and elsewhere, and a few even stood with him in other nations around the globe.
The 21st Century was having a moment.