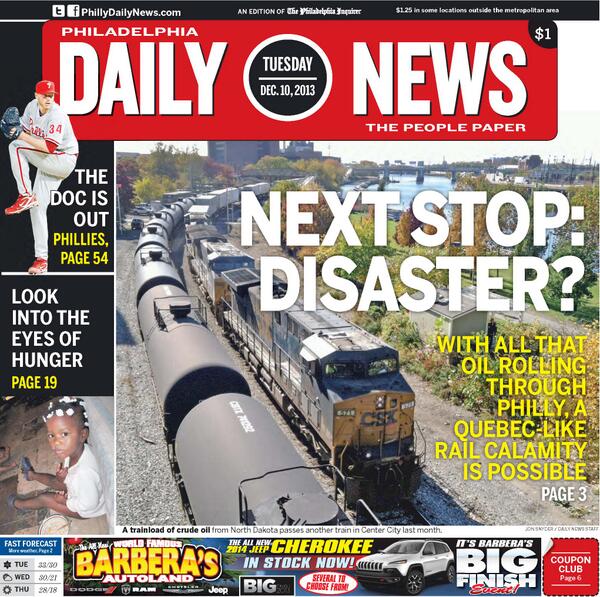 UPDATE: The website Hidden City Philadelphia, coincidentally, today published a remarkable (and long) piece on both the history of oil refining here and, more importantly, some of the risks of the current boom -- check it out here.
There's no doubt that some short-term positives can be traced to the unexpected boom in American oil and gas boom. It's created jobs -- especially North Dakota -- and the declining U.S. need for foreign oil makes the world a safer place (you'd think "morality" would play a role, too, but apparently not). But what about the costs? How much harm are we doing to the planet by obsessing on greenhouse-gas-producing fossil fuels while we ignore the need for renewable energy? (Not a pipe dream...Germany's doing it right this second.) And what are the risks of moving so much oil around? They are many:
AT 1:14 A.M. JULY 6, a warm Saturday morning, a runaway train carrying 35,000 barrels of crude oil from North Dakota careened into the small Quebec town of Lac-Megantic.