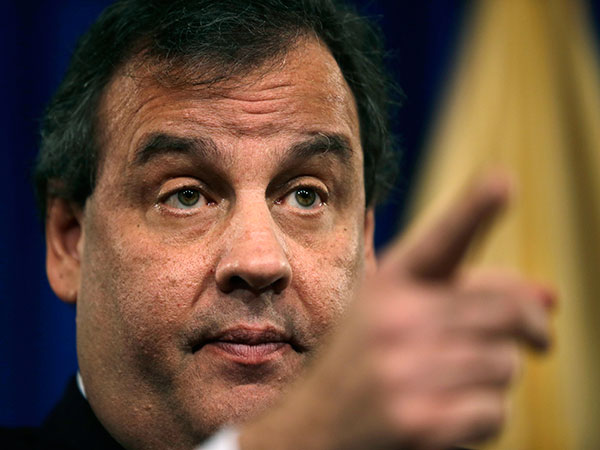 The great thing about political scandals -- and pretty much everybody in politics, Democrat or Republican, has scandals -- is that they cause all kinds of stuff to get looked at in a new, and usually proper, light. (For example, I story that I wrote in the year 2000 about corruption at the Philadelphia airport after John Street became mayor was completely ignored...until the FBI planted a bug in Street's office in 2003.) So it goes now for New Jersey's Chris Christie, whose George Washington Bridge scandal hasn't only attracted interest now from the U.S. attorney and the FBI but has reporters combing through every untoward thing that happened in the Garden State since 2010. There's a lot to see!
Michael Powell of the New York Times, who's one of the best journalists anywhere (we worked together at New York Newsday in another lifetime), today reported one such story, and it happened right here in our backyard in South Jersey:
As it happens, those who dust for the governor's fingerprints have found another hardball example in southern New Jersey. The South Jersey Gas Company wants to thread a 22-mile-long pipeline through the heart of the Pinelands, a 1.1-million-acre protected expanse of scrub pines, gnarly oaks and yellow-brown river deltas.
The Pinelands Commission, a state agency, oversees this reserve, which includes a trillion-gallon aquifer that provides freshwater to residents. Board members traditionally have treated proposals to trespass into this reserve with deep skepticism.
The pipeline is supported by the Christie administration and the company is represented by the law firm of the governor's friend David Samson, who is also chairman of -- wait for it -- the Port Authority of New York and New Jersey.
On the commission itself, Edward Lloyd, an environmental law professor at Columbia University, loomed as a formidable roadblock. Mr. Lloyd, 65, had not taken a position but he had asked tough penetrating questions.
On Dec. 6, a deputy attorney general called Mr. Lloyd. We have a letter, the deputy told him, from the nonprofit Eastern Environmental Law Center asking the Pinelands Commission to hold another public meeting on this proposal. You are president of this center's board of directors, and we think this is a conflict of interest.
Lloyd noted that he had not heard of this letter and that a public meeting request should not represent a conflict of interest. (The law center has withdrawn the letter.)
Following the murky trail, Powell seems to nail down that this is coming from the office of the attorney general -- a Christie appointee -- and some suspicious political game-playing has been taking place. A reader gets the sense at the end that thanks to the bridge scandal and the light shined by the Times reporting, which was basically inspired by the bridge scandal, that Lloyd is now going to vote and that maybe the pipeline won't happen, which would be good news for the environmental treasure that is the pine barrens in South Jersey
It's also worth noting that the bridge and the pipeline aren't the only strange tales of Christie alleged retribution floating around. You can read some more of them here, and remember that when it rains, it pours.