Burned, baby, burned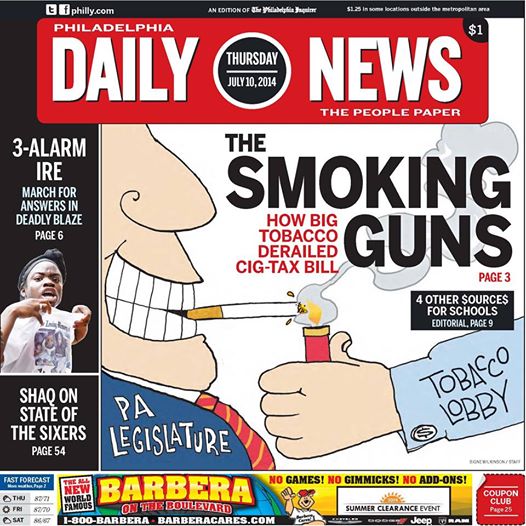 Lawmakers pick tobacco lobby over helping kids.
Burned, baby, burned

Definitely the theme of the week (and there's more to come) is adults who are failing the world's children, and it's not just on our southern flank. In Harrisburg, our elected officials were given a choice between making sure that schoolkids in Philadelphia have a nurse or a librarian, or making a tobacco lobbyist happy. Can you possibly guess what they chose? This is a new low for Pennsylvania...I didn't think that was possible.
Maybe Glenn Beck can send us some some cotton swabs and soccer balls to the classrooms of West Philly.