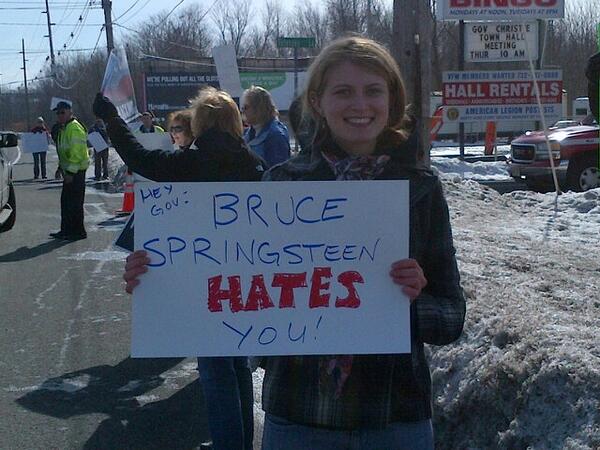 What's the worst possible insult in Chris Christie's New Jersey?
Is it this sign that the governor was greeted with on his way to a town hall meeting in Port Monmouth yesterday?
Or was it the guy inside the room who asked the self-appointed No. 1 fan of the Boss to destroy all his Springsteen CDs?
No, the biggest insult is that Christie's hand-picked chairman of the Port Authority of New York and New Jersey -- David Samson, the money-sucking vampire squid of authority chairmen, a lawyer and lobbyist who seems to have his snout in every Garden State development deal this days -- is still on this job.