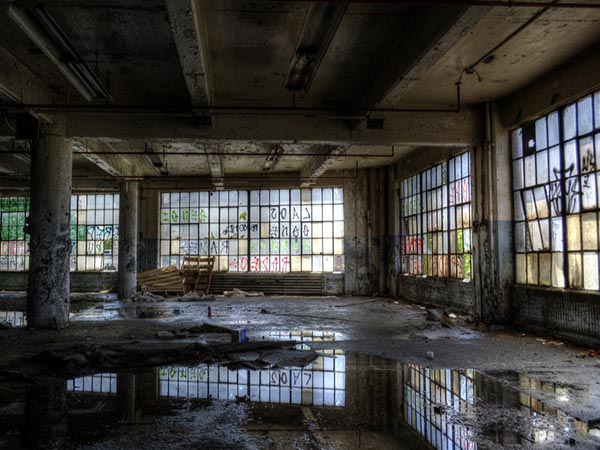 I don't get overwhelmed very often these days (usually only when I watch the Phillies' bullpen) but I have to say that I've been more than overwhelmed by the response to our poverty series, which -- with help from some cool partners -- is running this week in the Daily News. Today was my turn, and my overview of modern poverty here in Philadelphia will probably have more than 500 comments online by the time you read this; not surprisingly most of the online comments are negative (as discussed yesterday) but the response I've been getting by email and social media has been very positive...go figure.
Here's a snippet:
Rebecca Vallas, who came to Philadelphia about five years ago to work with mostly poor clients for Community Legal Services, said she quickly discovered that being poor in Philadelphia is "hard work," that the people she worked with struggled to make ends meet with usurious payday lenders, often having to take three buses each way to attend a meeting or a job interview.
"Poor people are not only some of the most hardworking but also the most inventive and resourceful and smart people - because they can make something work without someone to fall back on, or being able to take the weekend off," said Vallas, who recently moved to Washington to lobby for Social Security disability benefits.
How did we get here? A big part of the story - although not the whole story, experts agree - is deindustrialization.
Experts agree, but not everybody does. A lot of the Philly.com commenters can simply boil the cause of poverty down to one term...Democrats! In a shocking development, so do these people -- the Philadelphia Republican Party (yes, that's a thing...who knew?) Here's a press release that went out this afternoon (via email) from a man calling himself Joe DeFelice and claiming to be executive director of the Philadelphia Republican Party:
Philadelphia, PA, May 13, 2014: Today, Will Bunch of the Philadelphia Daily News reported about Philadelphia being the poorest big city in America. He attributed this to City Hall's decades' long failure to help the poor move up and out of poverty.
We are happy that Mr. Bunch has openly acknowledged the well-documented failure of 60 years of Democratic policy in Philadelphia.
"It's all about jobs," says Executive Director of Republican City Committee Joe DeFelice. "If there are no jobs, then there is a lack of opportunity. If there is no job growth, then we get stagnant and low income wages."
"If there is one thing the Democrats in City Hall have been the most successful at, it is driving jobs and business out of Philadelphia."
In January, the Center City District released a report about changes in job growth over the last 40 years. While Washington, D.C., Boston and New York all have 15-25% more jobs since 1970, Philadelphia has 25% less.
"You can't blame the Feds when everyone else is growing," adds DeFelice. "Philadelphia needs new solutions and new faces. The Democrats have failed to help the poor and working class, time and time again."
That's interesting -- especially since Boston has not had a Republican mayor since 1930, and Washington, D.C. (which has a complicated history with home rule) has never had a GOP mayor. In Philadelphia, Republican control of City Hall only ended in 1951. So if I understand Mr. DeFelice correctly, the longer a city's exposure to the Democratic ideology, the more its economy is poised to take off! It's refreshing for a partisan like Mr. DeFelice to criticize his own party with such candor!
OK, actually there's a couple of other points here. In reality, I couldn't agree more that one-party Democratic rule has been toxic for Philadelphia...when it comes to public corruption. It's one reason why as a reporter I worked hard and repeatedly to expose graft in the 1990s (including shady DNC contributions solicited by then-Mayor Rendell and questionable practices by the Democratic city controller that led to the indictment of his campaign manager/girlfriend) and again in the 2000s, with Street administration corruption including its ties to Commerce Bank that led to indictments and convictions.
But Democrats took over the city in 1951 because the Republicans were just as corrupt -- do some research on Sheriff Austin Meehan and the six -- six! -- City Hall workers and cops who killed themselves in the face of the corruption probes that swept the GOP out of power here.
But I think when it comes to poverty, the macro-economic causes -- especially the loss of factories that were the lifeblood of urban neighborhoods -- simply swamp ideology, be it Democratic or Republican.
New York City has certainly done better economically than Philadelphia, and it did indeed have two decades of GOP rule. I worked there in the 1990s, before I came here, and I can tell you the two biggest factors are a) on the high end, NYC has Wall Street and the fabulous wealth-accumulating habits of its 1 Percent banksters and b) on the middle-class side, large neighborhoods in places like Queens and Brooklyn were saved because New York was much more favorable to immigrants than Philadelphia. If Republicans want to emulate New York's success, then they should be more welcoming to immigrants.
Look, we all know why jobs have grown in Washington (during both Democratic and Republican presidencies) and as for the economic success of Boston....well, that is simply one of America's most liberal cities, as I'm sure fellow Republican Rick Santorum could instruct Mr. DeFelice. Now, you could argue that Boston's job growth is because the presence of MIT, Harvard and other universities gave it a jump on high-tech jobs, and that it has nothing to do with politics.
Which is my point exactly.
Besides, most experts will tell you that federal policy tends to trump municipal policy, anyway. As much as conservatives like to crow about Lyndon Johnson's "defeat" in the War on Poverty, the reality is that under the course that he established in the 1960s and '70s, poverty rates fell, sharply. It was after the conservative assault on anti-poverty programs, in the 1980s and beyond, that progress ground to a halt. But frankly, in 2014, we're not even at the point of deciding whether there is a conservative approach to poverty, or a liberal one. First, we simply need to agree that poverty is worth solving.