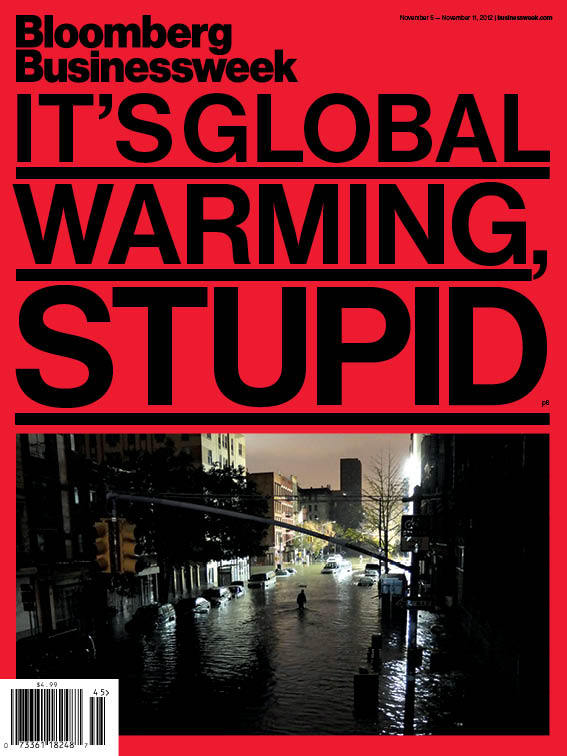 And since the cover apparently wasn't provocative enough, the magazine's editor said on Twitter: "Our cover story this week may generate controversy, but only among the stupid."
Meanwhile, who wrote this? (Answer to come later in the day): (Blogger's note: There's more below -- you have to click on the link!)
NEW YORK—Following Hurricane Sandy's destructive tear through the Northeast this week, the nation's 300 million citizens looked upon the trail of devastation and fully realized, for the first time, that this is just going to be something that happens from now on.
Gradually comprehending that this sort of thing is now just a fact of life, citizens all across America stared blankly at images of destroyed homes, major cities paralyzed by flooding, and ravaged communities covered in debris, and finally acknowledged that this, apparently, is now a regular part of the human experience.
"Oh, I see—this is just going to be how it is from here on out," said New York City resident Brian Marcello, coming to terms with the fact that an immense storm that cripples mass transit systems and knocks out power for millions in the nation's largest metropolitan area can no longer be regarded as an isolated, freak incident, and will henceforth be just a normal thing that happens. "Hugely destructive weather events are going to keep happening, and they are going to get worse and worse, and living through them is something that will be a part of all our lives from now on, whether we like it or not."