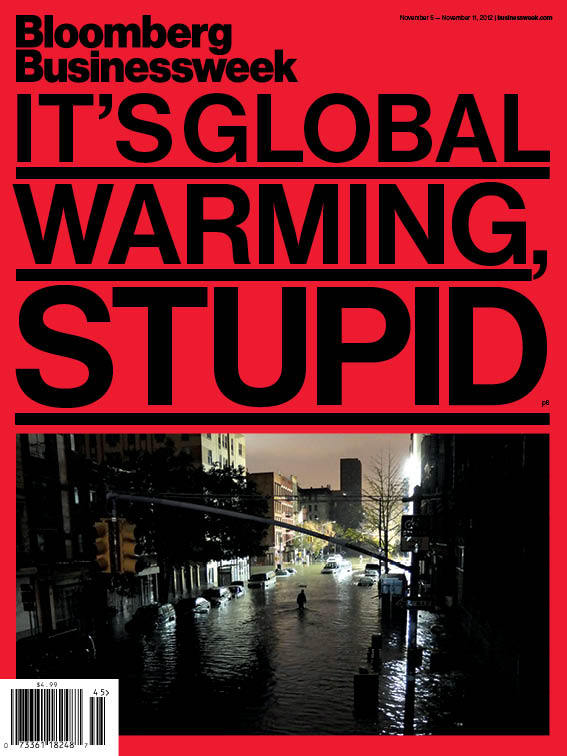 And since the cover apparently wasn't provocative enough, the magazine's editor said on Twitter: "Our cover story this week may generate controversy, but only among the stupid."
Meanwhile, who wrote this? (Answer to come later in the day): (Blogger's note: There's more below -- you have to click on the link!)
NEW YORK—Following Hurricane Sandy's destructive tear through the Northeast this week, the nation's 300 million citizens looked upon the trail of devastation and fully realized, for the first time, that this is just going to be something that happens from now on.