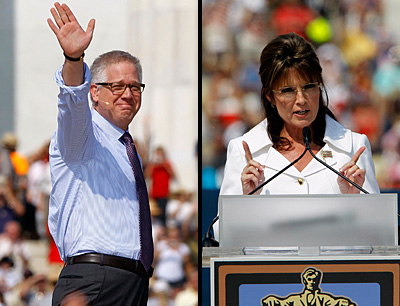 "
The flowery video tributes to Martin Luther King Jr. had finally faded, the random calls from the podium for "justice" -- never backed up with specifics -- had stopped, and Alveda King's rambling and sometimes contradictory tribute to her late uncle was in the books, and now it was Glenn Beck pacing the steps of the Lincoln Memorial.
Just a few feet away from the spot where King stood 47 years ago this very date and called for economic as well as racial justice in his "I Have a Dream Speech," declaring that "America has given the Negro people a bad check," the Fox News host and Pied Piper looked out at the massive crowd of several hundred thousand mostly white conservatives and said something both stunning and telling.
"The poorest among us are still some of the richest in the world," Beck declared. "The poorest among us have blessings beyond the wildest imagination of anyone that Mother Theresa visited. And yet we don't recognize it."