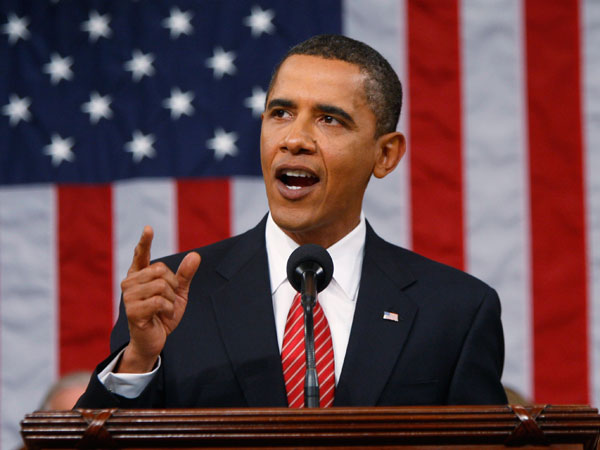 OK, maybe not the first -- do you remember, your President Nixon? -- but how's that President Obama promise to be the most transparent POTUS in American history working out?
WASHINGTON (AP) — The Obama administration more often than ever censored government files or outright denied access to them last year under the U.S. Freedom of Information Act, according to a new analysis of federal data by The Associated Press.
The administration cited more legal exceptions it said justified withholding materials and refused a record number of times to turn over files quickly that might be especially newsworthy. Most agencies also took longer to answer records requests, the analysis found.
The government's own figures from 99 federal agencies covering six years show that half way through its second term, the administration has made few meaningful improvements in the way it releases records despite its promises from Day 1 to become the most transparent administration in history.
Adding:
In a year of intense public interest over the National Security Agency's surveillance programs, the government cited national security to withhold information a record 8,496 times — a 57 percent increase over a year earlier and more than double Obama's first year, when it cited that reason 3,658 times.
If it feels like I've blogged this before...well, it feels that way to me, too. Of the various promises broken by Obama over the last five years, none have been broken more brazenly than his pledge to run an open and transparent government. And how does he get away with it? It's partly because the Republicans don't really want you knowing what Washington is up to any more or less than the Democrats don't. The only recourse is for journalistic blowhards like me to complain until we're blue in the face.
Which is what I'm doing.