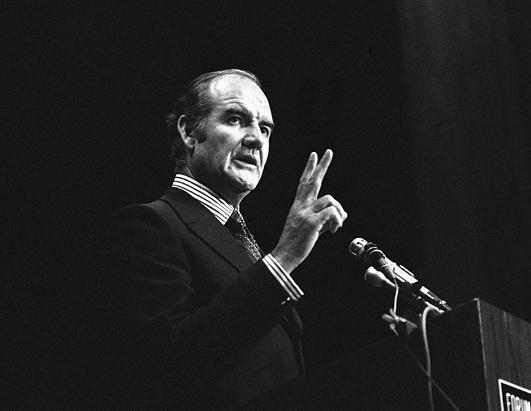 In the literature and music of our children we are told, to everything there is a season and a time to every purpose under heaven. And for America, the time has come at last. This is the time for truth, not falsehood. In a Democratic nation, no one likes to say that his inspiration came from secret arrangements by closed doors, but in the sense that is how my candidacy began. I am here as your candidate tonight in large part because during four administrations of both parties, a terrible war has been chartered behind closed doors. I want those doors opened and I want that war closed. And I make these pledges above all others: the doors of government will be opened, and that war will be closed. Truth is a habit of integrity, not a strategy of politics, and if we nurture the habit of truth in this campaign, we will continue to be truthful once we are in the White House. Let us say to Americans, as Woodrow Wilson said in his first campaign of 1912, "Let me inside the government and I will tell you what is going on there."
-- George McGovern, accepting the Democratic nomination for president, July 14, 1972, 2 a.m.
The time for ex-Sen. George McGovern came earlier today: He died at the age of 90, after a lifetime of speaking out for the things he believed in. He was too-quietly idolized by many on the left, and held up by many on the right as a subject of ridicule, loser in 1972 of one of the worst landslides in modern presidential elections, a candidate whose decency didn't matter to critics who called him a candidate of "acid, amnesty and abortion."