Archive: July, 2011
Will Bunch
You never know who you'll see in Philadelphia. This afternoon I stumbled across the storied Italian soccer club Juventus F.C., which is somewhat quietly staying in a Center City hotel this week to train for a series of North American matches (none of which, weirdly enough, are in Philly). However, I stumbled right past them to say hello to another legend who's in town right now -- a Friend of Attytood, believe it or not -- and that would be comedian/actor/radio host/political hellraiser Harry Shearer.
Hey, how often do you get to talk with Mr. Burns AND Derek Smalls in one fell swoop?
Will Bunch
It's not the biggest news of the day, but an interesting debate over why MSNBC's 6.m. host, Cenk Uygur, was ousted. OK, he didn't have boffo ratings, but he was also a blogger type who didn't always follow the code of the lame...I mean, mainstream media:
This isn't to say that every journalist working for a large media corporation engages in self-censorship. Some are able to construct real editorial independence, while others -- soul-less careerists and the like -- just don't have much of an inclination to be truly adversarial to the political and financial establishment. But as Uygur's stories make clear, MSNBC very much considers itself "part of the establishment" and demands that its on-air personalities reflect that status. With some exceptions, MSNBC largely fits comfortably in the standard, daily Republicans v. Democrats theatrical conflicts, usually from the perspective that the former is bad and the latter are good. It's liberal -- certainly more liberal than other establishment media outlets have been in the past -- but it's establishment liberalism, and that's allowed. It's wandering too far afield from that framework, being too hostile to the system of political and financial power itself, that is frowned upon.
Will Bunch
While we've all been distracted by Rupert and the overblown "debt ceiling crisis," a fascinating thing has been happening in the Republican race for the 2012 presidential race. The knives are out!
For President Obama? Not really...well, not yet (that's coming, of course,) No, I mean the knives are out for Michele Bachmann, and the clues are many.
Will Bunch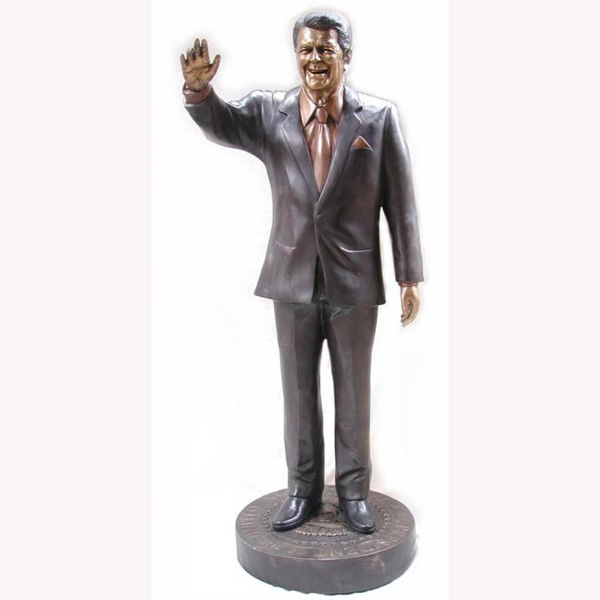 Dear Howard:
Will Bunch
Rosebud would be his sled...if they had sleds in Australia. My take on Murdoch from the front page of the Daily News:
WHEN THEY make the Hollywood movie about global press baron Rupert Murdoch - and they will - it will start just like "Citizen Kane," the 1941 classic about the ruthless rise and political influence-peddling of thinly disguised-as-fiction newspaper titan William Randolph Hearst.
Will Bunch
It seems silly now, but when you heard that tone-deaf and child-abusing-priest-enabling Cardinal Justin Rigali was getting ousted by the Vatican, the first thought was that the Catholic Church was finally getting it.
Yeah, right.
Will Bunch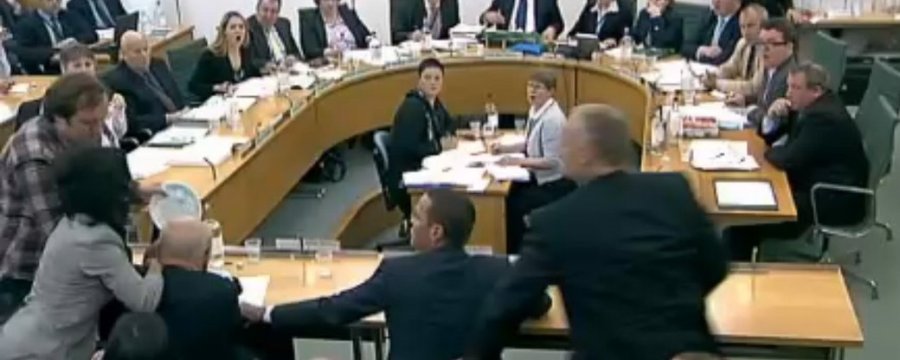 At least I think that's what's happening here, although that guy looks nothing like Shane Victorino.
I was also hoping someone had set today's Murdoch hearing to the "Benny Hill" theme music, but, alas, not yet.
Will Bunch
The Wall Street Journal may be under attack these days, and with editorials like this one straight out of bizarro world, that's understandable. However, the news side of the Murdoch-owned operation continues to produce moments of good journalism, like this one.
The wireless telecom industry just posted its worst employment numbers in 12 years -- so business must be totally in the toilet, right? Hardly. To the contrary, the industry is booming: