Archive: March, 2011
Will Bunch
So apparently A-Ack is not a big fan of this picture (um, OK, it's a PhotoShop) of her, so that means you can expect to see it A LOT here at Attytood over the coming days. (In fairness, it should have showed Corbett gassing the thing up.) Anyway, the funny part is that it inspired this heated and awesome exchange on Twitter between the PSD's tweeters (did you know they had these -- on your tax dime?) and the Daily News. To paraphrase Michelle Obama, never before have I been so proud of my newspaper.
Speaking of wasted tax dollars, the school district -- which apparently didn't have enough to do in the educating-kids department today -- also went out and filmed this video. Unbelievable. At least no one's had the cops sicced on them...yet.
Will Bunch
There's an interesting political scandal brewing in Arizona (which must be good for local journalists because not too much else of interest has happened there in the last couple of years*) involving the annual Fiesta Bowl football fandango.
The corruption is so massive I can't get into all of it here (and relax, partisans, as it involves both major parties) but this aspect of the scandal really jumped out at me. A bunch of state lawmakers in the Grand Canyon State are in deep, deep trouble because they accepted all-expense paid trips to out-of-state football games:
Will Bunch
These are voices that in our current climate are having a hard time being heard, not just in New Jersey, but nationally. Finally, your article shows that the cuts are eating away at the lower edges of the middle class, not just those already classified as in poverty, and are likely to continue to get worse over the next few years. I'm always glad to see my hometown newspaper covering these issues.
Answer to come -- no Asking Jeeves.
Will Bunch
In case you needed any more proof that Gov. Tom Corbett came to Harrisburg with a mission -- to do anything and everything to help his billionaire friends in the natural gas biz -- and that all that other running-the-state stuff comes second, check out this stunning report tonight from the Pulitizer Prize-winning investigative squad at ProPublica:
Oil and gas inspectors policing Marcellus Shale development in Pennsylvania will no longer be able to issue violations to the drilling companies they regulate without first getting the approval of top officials.
Will Bunch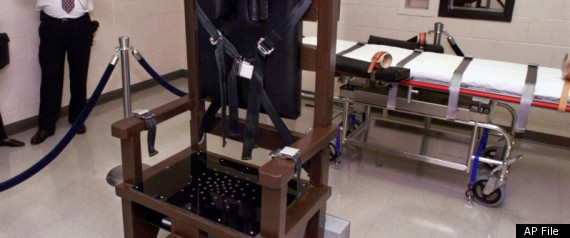 That's exceptional, America!
Or maybe not -- we're only No. 5 among the small minority of nations that continues the barbaric practice of executing other human beings.
Will Bunch
So Fatimah Ali has written her last column for the Daily News, and in it she refers to the column that briefly made her an Internet sensation:
But the one column that still comes up first if you Google my name is the one I call "Race War in America," from 2008. An aside on what it might mean if Barack Obama lost the election caused it to go ballistic on the Internet and be fodder for talk radio and blogs from coast to coast.
Will Bunch
If you live here in the Philadelphia area, you probably don't need to look at the control panel at the bottom to know which color code is for whites, which one is for African-Americans and which one is for Latinos. And therein lies the problem.
This new survey using the 2010 Census numbers to look at segregation in large urban areas was compiled by John Paul DeWitt of CensusScope.org and the University of Michigan's Social Science Data Analysis Network and reported tonight on Salon.com by Philadelphia journalist Daniel Denvir. It finds that nearly four decades after the tumultuous Rizzo years, a quarter-century after W. Wilson Goode and the MOVE bombing, and four years after the election of a black Philadelphia mayor (the city's third) with considerable white support, urban neighborhoods and suburban towns in our area still remain divided by race.
Will Bunch
I would say that great minds think alike, but I shouldn't really elevate myself to the level of Donald Gilliland of the Patriot-News in Harrisburg, who did an awesome job in ripping apart the Tom Corbett radioactive water press conference I told you about yesterday. He goes on to make some great points about the radioactivity that Corbett's so concerned about (harmless dispersed fallout from Japan) and the kind he apparently could care less about, from his fracking billionaire natural-gas campaign donors:
After the Times report, former DEP Secretary John Hanger called for the immediate testing of public water supplies in Pennsylvania.