Archive: November, 2008
Will Bunch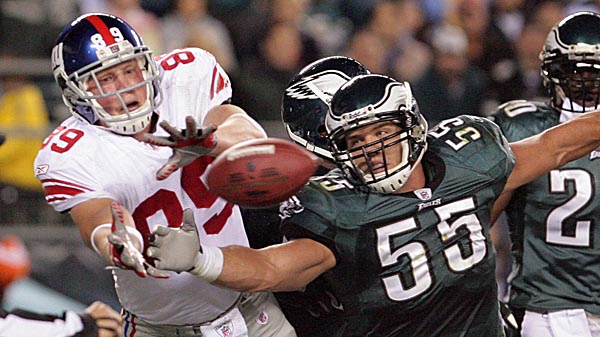 Since Barack Obama was elected president on Tuesday, no Philadelphia sports team has so much as won a single game.
In response, Comcast executive David L. Cohen has announced that the tiny William Penn statue atop the Comcast Center will be replaced with a George W. Bush bobblehead.
Will Bunch
That day — Aug. 13, 1957 — alarms were set off by the mailman who, learning that the Myers had bought the house, went down Deepgreen Lane shouting, "It's happened! [blacks] have moved into Levittown!"
Will Bunch
Was just looking up something else and stumbled across Campaign Extra! (yes, the exclamation point is part of the title...this is the Daily News, remember. I mean, remember!), which is the experimental pre-Attytood proto-blog that I wrote for the paper from the August start of the fall 2004 general election until it petered out with a few posts into early 2005. Like Barack Obama, my sense of humor has actually grown worse over time. Here's my very first attempt at blogging, in its entirety, from Aug. 30, 2004:
And so it begins
Will Bunch
A blogger friend emailed me his post about comedians jumping out the window (it was satire, I'm pretty sure) in the wake of Obama's victory. Somehow, I don't think so -- from what I can see the comedio-industrial complex is already figuring how how to adjust. Jon Stewart even made a Bill Ayers joke the other night, and remember that you don't need a Weatherman to know which way the wind is blowing.
The perceived problem was that Obama himself had no sense of humor. Well, now he has his first press conference where he doesn't have to worry about losing an election with a slip of the tongue, and apparently he has a sense of humor after all. And it's lame! In a matter of minutes, he said his daughters' new puppy should be "a mutt like me" -- warming the hearts of mixed-race people everywhere (or was that a joke about his ears?) Then when he was asked if he's talked to all the living presidents:
Will Bunch
Just in case you needed an after-the-fact reason to be glad we're not talking about President-elect McCain:
TBILISI, Georgia — Newly available accounts by independent military observers of the beginning of the war between Georgia and Russia this summer call into question the longstanding Georgian assertion that it was acting defensively against separatist and Russian aggression.
Will Bunch
Amazing headline from the Huffington Post:
GOP Lawyer Dispatched to Alaska to Retrieve Some of Palin's Clothes
Will Bunch
Change is coming to Philadelphia, and a reign that was marked by tragic blunders and horrible decision making is finally coming to an end. On the week when America made history and elected the first African-American president, Philly.com readers have voted with their mouse, and yesterday and early this morning they made this the No. 1 story on Philadelphia's main news web site (currently No. 2):
Will Bunch
From the Inquirer this morning:
The vote margin in Montgomery County, once the GOP's strongest Pennsylvania bastion, was an astonishing 69-39 for Obama.
That really is astonishing. I knew that turnout was high, but 108 percent. Wow!