Archive: November, 2010
Some people just won't give politics a rest -- not even a day or two after an election that has exhausted most of us. I'm talking specifically about my own newspaper, the Daily News, which highlights Philadelphia Mayor Michael Nutter and the coming 2011 mayoral election on today's front page, but I guess the same could be said about Sam Katz, who, if he indeed is a candidate next year, will have sought the big office on the 2nd floor of City Hall more times than Christine O'Donnell has run for Senate in Delaware. (Another similarity -- neither is up for a job at Fox News Channel, but I digress).
I'd like to see a new mayor take office and bring some dynamism to Philadelphia government in January 2012, but frankly Sam Katz -- no offense, because I like the guy the personally -- is arguably less new than Nutter, and ditto for some of the other retreads and out-and-out hacks like Jonathan Saidel (good grief) thinking about throwing their hats in the ring. Someone from completely outside of our current political arena would be refreshing -- yes, even a businessman as long as it's not some global-warming denying kook like Wisconsin Sen.elect Ron Johnson -- and it would also be nice to see more reflection of the diversity of a city in which a woman has never so much as received 10 percent of the mayoral primary vote and in which there has never been a major mayoral candidate who was openly gay, or Latino, or etc., etc. etc.
Ironically, there were times in following politics here -- especially when I was the Daily News' political writer from 1996 through 2000 -- when I would have been pretty excited about either Katz or Nutter running the city. In 1999, Katz almost won as a Republican with some wonky good ideas about attracting business here, but he ran a fairly lame standard-issue-GOP encore campaign in 2003 (managed by, ahem, a certain recent ex-boss of mine) and as a Democrat most likely backed by corrupt ex-mayor John Street and angling heavily for disaffected black voters, God knows who we'd get in 2011. Nutter has not been a bad mayor -- he strikes me as Obama-esque in both being saddled with a lousy economy and in an inability to inspire -- and his administraton is unusually graft-free for Philadelphia, but the city needs more cowbell for the 2010s, no?
You know where Karl Rove spent the day after the all-important mid-term election? Here in the state of Pennsylvania -- Pittsburgh to be exact -- gnawing on steak and potatoes and running a political victory lap with the fracking polluters who can now befowl our state's water supply with impugnity for the next couple of years, aided in no small part by the $38 million in mostly secret donations from large corporations that was donated to Rove's American Crossroads outfit that ran attack ads smearing congressional candidates who support sensible environmental laws. In celebrating Tueaday's GOP win with the Marcellus Shale frackers, Rove showed himself a man who not only knows where his cow flesh is seared but where his bread is buttered.
Here's what Rove told them:
I was thinking about the election for some reason today, and that got me thinking about Japan. It seems like the American voter is whipsawing between political parties and political extremes in part because of bigger problems with solutions beyond the capacity of either party, whether that problem is ending the war in Afghanistan, creating jobs, or reducing the deficit. As for the economy, we all know that Japan has long been mired in an economic slump from which it never fully recovered -- and I wondered, not being a student of Japanese politics, whether that had resulted in political instability.
Japan had a remarkably stable leadership from the end of World War II until their bubble burst in the 1990s. As the country has stumbled over the last two decades, unable finally to extricate from its slump, it has suffered through a rapid of succession of leaders, several of whom, like Obama, have stirred hopes of renewal and reform, only to create disillusionment and despair within the electorate. From 1950 to 1970, Japan had six prime ministers. It has had 14 from 1990 to the present, and six from 2005 to the present. That kind of political instability is both cause and effect of Japan's inability to transform its economy and international relations to meet the challenges of a new century.
All three Iowa Supreme Court justices up for retention election have been ousted from the bench.
The American people have spoken: The rent is NOT too damn high -- this most-excellent music video (below) not withstanding.
In the real world, it's been an OK night for the Civil Rights Act of 1964 is Too Damn Lenient Party, a.k.a. the Rand Paul Party, a.k.a. the Tea Party, and a much better night if you are a Republican in general -- the GOP has retaken control of the House and saddled America in the Senate with Paul's monotone and his Tea Party blather through the year 2016. One of the best people in Congress -- Patrick Murphy of Bucks County, who served our country in the trenches of Iraq -- was voted out of office for no especially good reason, while a blockhead whose only attribute was serving in the trenches for the Philadelphia Eagles, Jon Runyan, was voted in. Maybe Glenn Beck was actually onto something with that whole "loving my country but I fear for it" thing.
A three-run homer to win the big series? -- somewhere in Heaven, ex-Giant great Bobby Thomson, who passed away in the middle of the baseball season, is smiling.
Maybe announcer Russ Hodges, too.
I know you're all wondering what I think about today's big news from the nation's capital -- the Redskins' QB follies! Maybe later -- tied up with boring political stuff for tomorrow's newspaper.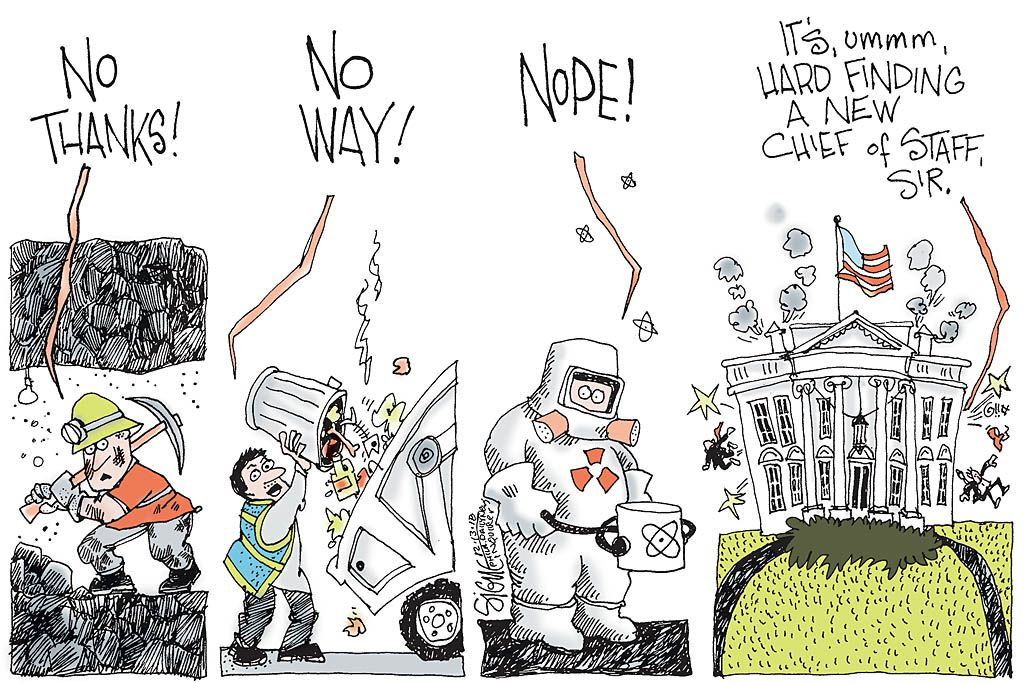 For me -- and I think for a lot of people -- the moment that "sanity" left the building in American discourse came in late 2002 and early 2003, when it became clear that Dick Cheney, George W. Bush, Paul Halfwits, and their minions were dead set on invading Iraq. This was a country that had nothing to do with supposed issue at hand --the 9/11 attacks or any ongoing terror threat from al-Qaeda -- and, weakened by years of sanctions, an allied no-fly zones, etc., posed no credible security threat to the United States. And so the idea of a U.S.-initiated war with Iraq struck me as so -- and I cannot think of a better word -- "insane" that for months I waited for the forces of reason, such as influential journalists, foreign policy experts, and rational members of Congress, to rise up and swat down such a bad and dangerous idea. In fact, it struck me, foolishly, at the time that an Iraq war debate -- such as it was in that winter of American-flag lapel pins -- would validate the very reason that I and so many others in my generation went into journalism in the late 1970s and the early 1980s, in aftermath of Vietnam, civil rights but especially Watergate, when it was dogged reporting and the uncovering of facts that proved that an American government had gone way off that tracks. Surely that would happen again in 2002-03.
When that didn't happen -- and when so many of the nation's best-known journalists not only failed to expose the lies surrounding the invasion of Iraq but enabled them -- it radicalized me, and radicalized my ideas about journalists and our responsibilities in a free but fragile society. And I was far from the only one worried about the loss of reason, or rationality, or sanity, in American policy. Increasingly, a new majority of American voters were energized and angered not just by the senselessness of U.S. actions in Iraq, but by a government that was largely alone among our allies in ignoring the well-established science on manmade global warming, or the lack of sanity in the military's "don't ask, don't tell" policies toward homosexuals. Indeed, the idea of a "Rally to Restore Sanity" on Oct. 20, 2010, seemed a tad late; not only is the push to restore sanity in America roughly seven years old, but the entire thrust of the U.S. elections in 2006 and especially 2008 was all about electing folks who at least paid lip service to policies that would be rational and "sane."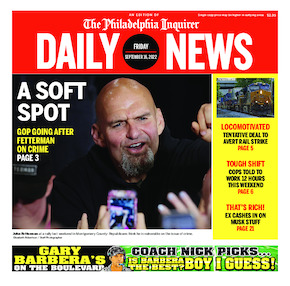 Daily News reporters Wendy Ruderman and Barbata Laker could have rested on their laurels -- they did win a Pulitzer Prize just this past April, after all -- but now they're plowing into the mess that is the Philadelphia Housing Authority in 2010 with the same abandon that they pursued corrupt cops in 2009. Their story today on the senseless death of Mildred Barnes is stunning from beginning to end.
The good people at Philly.com inform me there's a systemwide problem with commenting, which probably explains why there are no, um, comments. You may consider it an inconvenience, although I consider this something of a vacation. Bjut I'll let you know when it's fixed.
I think the mayor of Badgeville will pay a heavy price for this at the polls tomorrow.