See this picture? This is what raw cowardice and utter contempt for democracy looks like.
Moments before meeting begins, crowd is mainly district staffers and journalists. pic.twitter.com/bx7TMw8jUW

— Kevin McCorry (@byKevinMcCorry) October 6, 2014
The picture was taken Monday morning and posted on Twitter by Kevin McCorry of WHYY's Newsworks just before 9:30 a.m., at the Philadelphia School District headquarters building at 440 North Broad Street.
This is what the situation in Ferguson -- where authorities seemed determined not to prosecute the cop who shot and killed unarmed black teen Mike Brown in August -- has devolved to. It's necessary for people to start kinda acting like jerks.
The key word in that sentence is "necessary." It has to be done. Call them Jerks for Justice. I'm in!
Let's briefly review the story so far. It's been 57 days since 18-year-old Brown was gunned down on a residential street in the St, Louis suburb, by Police Officer Darren Wilson. There are legitimate unanswered questions about why Brown was stopped and what happened between Brown and Wilson in their encounter. But we do know that Brown had no weapon, that he was fleeing the scene of his encounter, that he was a good distance from Wilson and -- according to multiple witnesses, including a couple of contractors on the scene -- that Brown appeared to have his hands in the air.
Since they've almost run out of U.S. Democratic presidential candidates to give the Nobel Peace Prize to, I'm assuming the award this year will be going to the one man who's shown a remarkable capacity to bring war to an end.
That would be CNN's Jeff Zucker.
It was just last week that I was practically hiding under my bed, so terrified by the threat to America posed by the Islamic militant ISIS. They were worse than al-Qaeda, they were planning to attack the United States any second, and sheriffs were getting ready to stop them from walking across the desert from Mexico, which apparently shares a border with both the United States and with Syria.
As much as I'd like to boost my sagging Internet traffic by screaming the word "porn" in more blog headlines, I had no intention -- at first -- in writing about the ever-growing scandal about pornographic emails in Pennsylvania state government. The misogynistic missives -- some of which reportedly describe things that you were probably perfectly happy not knowing were anatomically possible -- were initially linked to the office of then-attorney general (now GOP governor) Tom Corbett in an affair that seems to be widening.
But the scandal has not interested me much because, for one thing, it's politically irrelevant; with Democrat Tom Wolf already leading by anywhere from 15-25 percent in the polls, this controversy is like the end zone fumble recovery in the last 7 seconds of a 56-3 rout. It's certainly important to acknowledge that it's majorly wrong for high-level folks to be reading or sending porn on the job, creating a hostile and sexist work environment while they're also ignoring the people's business.
But -- in the broader scheme of big problems that Pennsylvania faces -- it's kind of a trivial matter, isn't it? That has become such a big story is emblematic of a deeply disappointing governor's race that should be about creating jobs and funding better public schools but keeps getting pulled down into the racy muck of the porn emails, job listings for prostitutes or who's the more authentic Jeep driver. I'm probably in the minority, but the salacious emails just don't interest me as much as the ongoing assault on the Philadelphia public schools, or the barnyard frolics of fracking destroying Pennsylvania's rural countryside.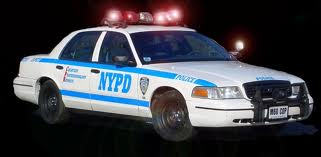 Nothing to see here...just keep moving. Assuming you don't get tased:
The Tallahassee Police Department moved swiftly Wednesday to get out in front of its latest controversy — the tasing of a 61-year-old woman in the back as she walked away from an officer in the middle of a city street in broad daylight.
The incident, which was recorded by an onlooker with his cell phone, prompted TPD Chief Michael DeLeo to hold a middle-of-the-night news conference to announce that the officer involved, Terry Mahan, was being placed on paid administrative leave pending the outcome of an internal-affairs investigation.
Here we go again: Another American college has decided that -- in a world which only has 6 billion people, give or take a few hundred million -- no one would be better to impart wisdom to graduating seniors than a man who was convicted of murdering a Philadelphia police officer after he was found on the sidewalk, wounded from a shootout and holding the smoking gun that shot Officer Daniel Faulkner.
It's sad, and sadly repetitive, to read that students at Goddard College in Vermont chose that cop killer, Mumia Abu-Jamal, to deliver a commencement speech. But it's not really surprising. Throughout this 33-year saga, one thing as remained constant: The further removed that you are from the streets of Center City -- both physically and emotionally -- the more likely that you will see Abu-Jamal as a hero for oppressed people, and the less interest you will have in the facts of the case. Near Paris, they name streets for this guy. But most of us in Philly know what really happened here on Dec. 9, 1981.
I believe I've mentioned this before, but I'd never heard of the Mumia case until the early 1990s, when I still worked in New York City and read in the Village Voice about an NYC protest by people proclaiming his innocence. I was surprised -- at the point I'd been reading the Daily News or Inquirer fairly regularly for several years but had not heard of this matter. When I started working here in 1995 (!), I asked my new co-workers about the case and read some of the clips. I was shocked to learn how little reasonable doubt about Abu-Jamal's guilt existed -- among either the local media, or during the minimal defense he mounted in his 1982 trial.
This is a new one: Activists in New York are pleading with their leaders to cross the border to see what we've accomplished under (mostly) Gov. Corbett.
They also want the visitors to smell it.
ALBANY – Opponents of hydraulic fracturing for natural gas are calling on Gov. Andrew Cuomo to make good on a promise to visit fracking sites in other states, sending him a letter last week urging him to travel to Pennsylvania.