Archive: March, 2011
...I found this!
It's funny how many Attytood commenters accused me of being jealous of Glenn Beck because of his best-sellers, when the thought never crossed my mind. But Malcolm Gladwell -- that's a different story entirely.
(h/t some Philebrity commenter dude)
So you say, New York Times fan, that information wants to be free? Then go to this website -- where it still is.
Or just follow the Times and its various sections or its reporters and columnists on Twitter, where information is also still free.
"If we act now, we can create thousands of new jobs in clean energy industries, before our overseas competitors beat us to it. So come on, Congress, let's get moving -- cap greenhouse gas pollution now."
You know the drill -- no Googling, or, if you're Tom Corbett, no goggling. Answer to come. I will say that whoever said this should be our next president, unless for some crazy reason he wants to take back his remarks.
So a funny thing happened on the way to New York Times' top editor Bill Keller's impassionad defense of traditional journalism as practiced by his newspaper.
This is what he wrote in the middle of the story:
Wow! Just read this: "How I learned not to call Ackerman at home." You'll never guess the stunning conclusion. Well, actually, you probably can.
Speaking of Ackerman, the Inquirer has been busy demolishing her claims that she's successfully reduced violence in the Philadelphia schools. It's hard to believe that what really goes onto in the hallways and classrooms of some schools is worse than you imagined, but...it's worse than you imagined. Maybe even much worse. But violence is underreported because administrators are pressured to keep the numbers down to make the situation -- and Ackerman -- look good. It's not.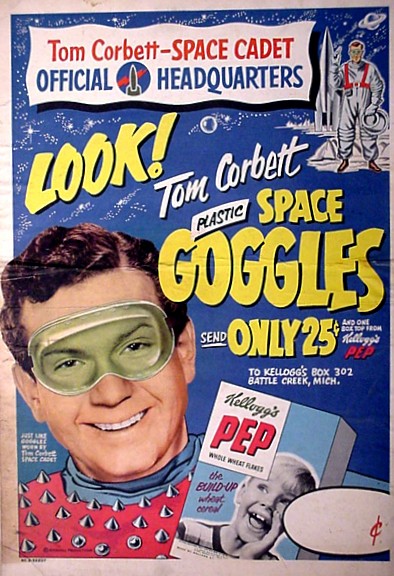 Tom Corbett, space cadet and now governor, returned from his undisclosed planet today to reassure Pennsylvanians that their drinking water is safe -- from the minute amount of radiation reaching here from the crippled nuclear plants in Japan.
The large amounts of radioactive water that gets dumped into sewage treatment plants that sit on major Pennsylvania waterways that are also sources of local drinking water?
It was Joni Mitchell who said "don't it always seem to go that you don't know what you got 'til it's gone." Since she wrote that in 1970 (On a trip to Hawaii -- how did we live before Wikipedia?), it's pretty unlikely she was talking about New York Times columnist Bob Herbert, although she could have been. Even though Herbert's been a fixture on the NYT op-ed page for a number of years, and in the the New York Daily News, it seems like since the economic crisis of 2008 he's been truly indespensible.
That's why it was stunning to learn on Friday night that he's leaving the paper (to write a book and to work on an unnamed project with a more overtly progressive slant) just as we was warming up. And his final column was a grand slam -- check it out:
Am I the only one who finds it a tad ironic that Congress is suddenly worried about how much it costs to fight a war?
On Sunday, Sen. Richard Lugar (R-Ind.) raised questions about the economic costs of U.S. involvement in Libya.