Archive: October, 2009
has more power than the Acting Substitute Philadelphia Daily News Night City Editor, which I find myself here for a couple days during what should have been one of the most blog-worthy weeks in Philadelphia history. So talk amongst yourselves about the great issues of the day, such as trading sex for World Series tickets. Here's the Rolling Stones seeking to explain my increasing obscure headlines:
If you're going to Arlen Specter,* be sure to wear some flowers in your hair. If the born-again Democratic senator from Pennsylvania drifts any further to the left, his political raft may wash up on American Samoa -- or at least Haight-Ashbury -- in a few weeks. This is what he said back in 1996, when he was one of 85 senators who supported something called the Defense of Marriage Act (via Nexis: States News Service, Sept. 11, 1996):
The vote on gay marriages was not nearly as close, as Santorum and Specter joined an overwhelming majority -- 85-14 -- to define marriage as a union between a man and a woman.
The Associated Press joins the reality-based world, with a clever article that cuts through a lot of the hype -- on both sides -- about climate change. Can you handle the truth?
"The last 10 years are the warmest 10-year period of the modern record," said NOAA climate monitoring chief Deke Arndt. "Even if you analyze the trend during that 10 years, the trend is actually positive, which means warming."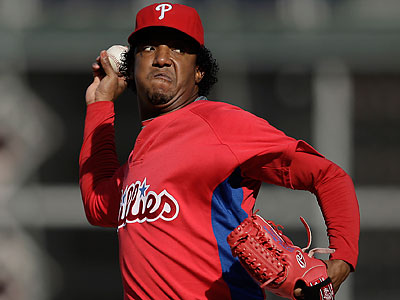 Pedro Martinez once famously called the Yankees his "daddy" but I think his start in Game 2 of the World Series on Thursday will be a return of the prodigal son. The truth is that Pedro's history against the Yankees is pretty darned good over the years:
Martinez has had as many starts against the Yankees in his career that most starting pitchers have in one full season. In 32 career starts, Pedro is dead even at 11-11 against the men in pinstripes with a respectable 3.20 ERA. Ready to be impressed? In his 216.2 innings pitched against the Bronx Bombers, Martinez has racked up 261 strikeouts. So much for them being his "Daddy."
A U.S. Foreign Service officer and Iraq combat veteran quits over the ongoing American military presence in Afghanistan, which he says he merely aiding the insurgency:
When Matthew Hoh joined the Foreign Service early this year, he was exactly the kind of smart civil-military hybrid the administration was looking for to help expand its development efforts in Afghanistan.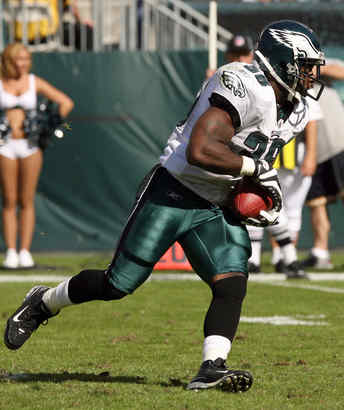 The Philadelphia Afterthoughts wait until a day with no baseball to try to sneak their way back into the city's sports consciousness. Good luck with that.
It was one of those days and now one of those nights -- filling in for an under-the-weather editor -- so blogging will be light to non-existent until tomorrow; I don't have a Kevin Kolb-blogger who can suit up when this happens, unfortunately . So consider this an open thread to discuss President Obama's plan to consficate your gun or what not...
A couple of things jumped out from the new newspaper circulation numbers. One thing is that by combining the circulation of the Inquirer and Daily News, the "unified" (not really) Philadelphia paper is now one of the ten biggest in the nation, which is an interesting place to be as the auction determining the future of the paper looms.
This New York Times editorial is a home run -- hopefully the only home run that will be coming from anything with "New York" in its name for a while:
The Obama administration has clung for so long to the Bush administration's expansive claims of national security and executive power that it is in danger of turning President George W. Bush's cover-up of abuses committed in the name of fighting terrorism into President Barack Obama's cover-up.