Archive: January, 2011
Will Bunch
Like a 6-pack of Bud Lite to a frat brother, so is an East Coast blizzard to the American right wing.
If you're one of those rare people who prefer to live in the reality-based world, read this.
Will Bunch
All of America continues to mourn the unbelievably tragic loss of Christina Green, the 9-year-old granddaughter of former Phillies' manager Dallas Green who was killed, along with five adults, by a murderous madman trying to assassinate Rep. Gabrielle Giffords in Tucson. The sight of Christina's parents and brother in the gallery at the State of the Union address last night is more proof that the killing of such an innocent continues to resonate with the American people.
You're probably aware that the beautiful young girl pictured at the top of this post is not Christina Green. Her name was Brisenia Flores. Like Christina, Brisenia was 9 years old, and she also lived in Pima County, Arizona, not far from Tucson. Like Christina, she was gunned down in cold blood by killers with strange ideas about society and politics.
Will Bunch
This is the dedicated agent of the Communist conspiracy* who brought the scourge of "federal highways" to America.
(h/t Atrios)
Will Bunch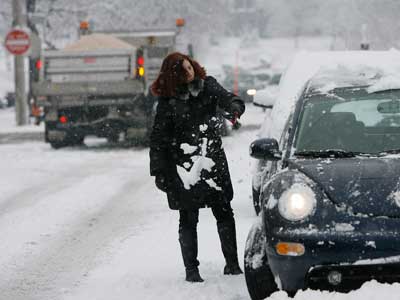 ...please come our way, for a change.
Looks like at least six inches so far in my undisclosed Delaware County location...quoting Condoleezza Rice, nobody could have predicted.
Will Bunch
11:02 p.m.: OK, "The Daily Show" is on so it's time to wrap this thing up.
Overall? I think this speech helped Obama politically at a time when he was already on the upswing. On the substance, he was really reaching for the center -- every good word about the more progressive elements of his agenda, such as health care reform or repealing "Don't ask, don't tell," had to be counter-balanced with something like tort reform or allowing ROTC back on college campuses (which should be a no brainer at this point but makes for a nice applause line. As noted below, things that might stir up controversy -- firearms, global warming, the plightof the poor -- just disappeared.
But the truth is that few everyday voters remember the substance of the State of the Union address -- they remember the tone. And here, I think Obama has really grown into the job, as many hoped he would. Sections of the speech like his riff on Pennsylvanian Brandon Fisher and his role in rescuing the Chilean miners was ripped from the Reagan/Clinton playbook, as were his effective invocations of the American can-do spirit. The former president of the Harvard Law Review is still an ace student.
Will Bunch
No, not that kind of union....
It's true, I'm going to be live-blogging the Super Bowl of presidential speeches, so come back after 8 p.m. for all the helmet-to-helmet action.
Will Bunch
I've been trying to ignore the soap opera-like perils of former Obama chief of staff turned Chicago mayoral candidate Rahm Emanuel -- but that's been getting harder to do now that he's been tossed off the ballot for not meeting the city's residency requirements, thanks to his recent stint in D.C. Despite all the drama, I think he'll eventually end up back on the ballot. He's well-connected and well-funded, and those kind of people always get their way in America in 2011.
But should be on the ballot? I have to confess that I'm torn. On one hand, this is supposed to be a democracy -- and so shouldn't we trust the voters to decide if Emanuel is enough of a Chicagoan for them? On the other hand, most of us agree there should probably be some restrictions on who can hold political office. Most Americans support the constitutional provisions that a president be 35 and a natural born U.S. citizen. We don't want a president who was born in...just to pick a wild example, Kenya.
Will Bunch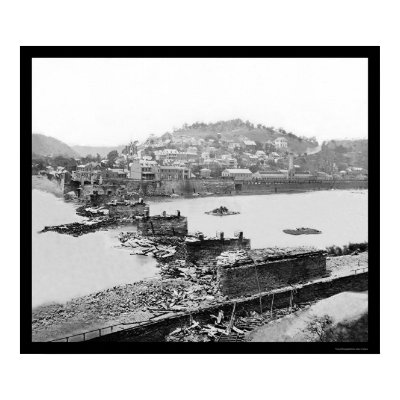 As LBJ said in the infamous "Daisy" ad, "These are the stakes.."
Why on God's earth, with America's middle class already having taken body blow after body blow, would anyone endorse the economic policies that the Republicans are going to be putting out there, starting tomorrow nght?