Will Bunch
Anyone hoping for clarity out of tonight's Iowa caucuses didn't get it. On the GOP side, comeback winner Ted Cruz, expectation-beater Marco Rubio and the short-fingered vulgarian of New York City are going to keep slogging away, probably all the way to Cleveland. Ditto on the Democratic side, where Hillary Clinton and Bernie Sanders are locked in what amounts to a tie.
Maybe this is the way it was meant to be. A lily-white prairie state shouldn't pick the president for the rest of us.
Let the games continue. And discuss the results below.
Will Bunch
No one -- with the possible exception of Bernie Sanders -- really thought that Bernie Sanders would get to this point. With the first-in-the-nation Iowa caucuses less than 24 hours away, the independent Vermont senator, now running for the White House as a Democrat, has come all the way from Nowheresville to within a couple of percentage points of long-assumed frontrunner Hillary Clinton in the Hawkeye State. And the polls show him on the verge of a landslide victory in next week's first primary, in New Hampshire.
The result, not surprisingly, is that Sanders is becoming 2016's Icarus, the mythological Greek dude who soared high with his wax-sealed wings -- until he got a little too close to the sun. The centrist, Wall Street-funded Democratic Party establishment -- which patronized Sanders last summer with the friendly equivalent of a pat on the head -- has suddenly turned vicious. No one more so than the wretched editorial board of the supposedly liberal Washington Post, which ran a hatchet job last week entitled "Bernie Sanders's fiction-filled campaign" (No, there shouldn't be a second "s" after the apostrophe, but who are we serfs* to correct the Washington Post's grammar?) -- probably to impress its billionaire libertarian owner, Jeff Bezos, who was visiting D.C. that morning and who might pay higher taxes under democratic socialism.
What's truly bizarre is that Sanders' Democratic critics like these editorial writers or the Clinton campaign are attacking the Vermont senator for backing things -- a single-payer healthcare system, or breaking up big banks -- that they themselves have backed in the past. But now that Sanders has a fighting chance to acquire real power to push for these things, the Establishment is in full panic mode. It almost makes you think the Left has been "played" by the Democratic hierarchy and the so-called liberal media all these years. (Spoiler alert: They have.)
Will Bunch
There's an interesting local story that's been building in a weird, circular way. Basically, the gist is this: In the wake of the catastrophe with lead poisoning in the Flint, Michigan, water system, people are asking questions about the way that drinking water is tested for lead right here in Philadelphia.
Don't panic: No one is alleging that the water here is orange or has the toxic-swamp qualities of the swill that was pumped through Flint for nearly two years. But Philadelphia -- one of the nation's oldest cities with an ancient infrastructure, including a high rate of lead water pipes -- demands a rigid testing system. And now some critics say that Philadelphia tests its water in a way that would downplay any real lead pollution, instead of providing an accurate picture.
In the weird way that news gets covered these days, some of the best reporting has come from outside sources such as The Guardian, the British-based website that now aggressively covers U.S. stories. Here's an excerpt from their latest:
Will Bunch
So it kind of got lost this week amid all the "bimbo"-eruptions, militia martyrs, and debate follies, but President Obama wrote something -- an essay calling in the nation to rethink the use of solitary confinement in prisons, here in the country with the highest incarceration rate of any developed nation. His piece appeared in The Washington Post. Here's an excerpt:
The United States is a nation of second chances, but the experience of solitary confinement too often undercuts that second chance. Those who do make it out often have trouble holding down jobs, reuniting with family and becoming productive members of society. Imagine having served your time and then being unable to hand change over to a customer or look your wife in the eye or hug your children.
As president, my most important job is to keep the American people safe. And since I took office, overall crime rates have decreased by more than 15 percent. In our criminal justice system, the punishment should fit the crime — and those who have served their time should leave prison ready to become productive members of society. How can we subject prisoners to unnecessary solitary confinement, knowing its effects, and then expect them to return to our communities as whole people? It doesn't make us safer. It's an affront to our common humanity.
Will Bunch
Philadelphia is no place for lazy desk-sitters like me to get out there and cover a presidential campaign. For the most part, the White House hopefuls don't come within a $79 Southwest fare of the mid-Atlantic region's largest city -- at least not for the kind of large, electric-flag-waving rallies that we've seen in 2015-16 for the populist candidates like the GOP's Donald Trump or Bernie Sanders on the Democratic side.
What gives? Mainly it's the calendar. Pennsylvania, which holds its presidential primary on April 26, and New Jersey, which votes on June 7, are about as far back on the primary schedule as you can get. A candidate who survives in the race that long will have plenty of time to campaign here in the spring, so why waste time in Pennsylvania or South Jersey now that they could be shaking hands in Iowa or New Hampshire? (Does anybody really know what time the Delaware primary is? Does anybody really care?)
This past fall, in reporting and writing my e-book The Bern Identity about Bernie Sanders' campaign, I looked for close-by events to save time and a few travel bucks. The closest rally was (and still is, to this day) Manassas, Va., some four, slapping-my-face-at-1 a.m.-in-the-car hours away. I also watched an undulating crowd of 15,000 folks (with 5,000 more shivering outside) cheer Sanders in Boston, but there hasn't been an arena-sized event in or around the nation's fifth-largest city -- not for Sanders or Trump or Ted Cruz or Hillary Clinton, or anybody.
Will Bunch
There was another contentious meeting last week at the Philadelphia School Reform Commission. The issue was whether to convert yet another three traditional public schools into charter schools that would be privately managed with our public tax dollars.
At one point in the meeting, the city's leading advocate for charters -- Mark Gleason of the deep-pocketed Philadelphia Schools Partnership -- had the microphone and was addressing critics who said that in racing to privatize education, we were treating our kids just like Flint, Michigan, where a government scheme to reduce costs ended up contaminating Flint's drinking water with toxic lead.
I wasn't at the meeting, but attendees recorded and transcribed Gleason's comments (which were also widely discussed on social media). This is part of what he had to say:
Will Bunch
In an election year in which primary voters in both parties seem to be racing for the torches and pitchforks -- unhappy about income inequality, or America's changing demographics, and everything in between --, the elites who've more or less run the nation for the last 240 years have come up with what they think is the ideal antidote to voter unrest.
They want one of the world's richest billionaires to throw his hat into the ring.
OK, well, maybe it's just another egomanical billionaire throwing his own hat into the ring -- but either way, is America really ready for the independent presidential campaign of New York's Mike Bloomberg?
Will Bunch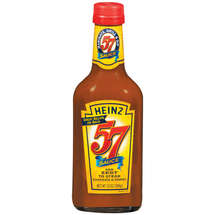 Was feeling remarkably uninspired today (if only Sarah Palin could endorse another new candidate or something!) but started a slightly half-baked post anyway...only to have it eaten by the computer. So...(bleep) it. Most people are at the store buying Wonder Bread or jugs of whole milk and all those other commodities that people only buy during a snowstorm, anyway. So let's call it a week at Attytood, and use the space below to comment on Mayor Kenney's skills as a snow remover, or the latest campaign blatherings from TrumpHillaryPalinBernieCruzKasishOMalleyWhoever. Or even something serious like the human tragedy in Flint.
I'll see you next week...PECO willing.