John Oliver has something he wants to say to you.
James Risen is not a large corporation, just an investigative reporter for the New York Times. So when it came time to protect his 1st Amendment rights as a journalist, the Supreme Court did exactly what you'd expect -- it turned tail and ran away. USA Today's Rem Rieder, the hardest working man in the media criticism business (by way of Philly), has a scathing report:
So we remain with a landscape in which reporters such as James Risen of The New York Times, whose case the court declined to take up, will confront situations in which they have to choose between betraying a confidential source and going to jail.
On the surface, it looks like the most outrageous. most lopsided prisoner exchange in human history. To make matters worse, there's no guarantee that some day a few years from now, the released prisoners won't be back on the battlefield, waging jihad all over again. But it's that ratio that really strikes you -- one prisoner, for 350 of theirs.
Did I just type "350"? Yes, I did -- because I was talking about Israel's policy of exchanging Palestinian prisoners of war for its own troops. Despite the never ending conflict in the Middle East, the government in Jerusalem has released an estimated 7,000 Palestinian prisoners -- for just 19 of its captured soldiers, as well as the remains of eight troops who had been killed.
So by Israeli standards, President Obama drives a pretty hard bargain. This weekend, the White House secured the release of Sgt. Bowe Bergdahl, the last American solider held captive in Afghanistan by the Taliban, by agreeing to release only five members of the Taliban who've been held at Guantanamo Bay. The prisoners have been tranferred to Qatar, a U.S. (sigh) ally.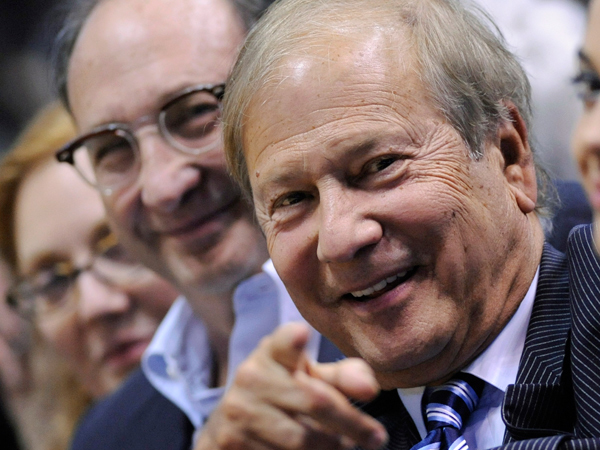 Lewis Katz (with Daily News co-owner Gerry Lenfest) on the future of journalism in Philadelphia:
As local people fortunate enough to now be owners of important media, we are determined to ensure that our team of award-winning journalists provides you with the most comprehensive reporting in the Philadelphia region. Our readers expect this and deserve it. Marketers expect this, too, and we certainly will help them by being an advertising medium that shoppers respond to.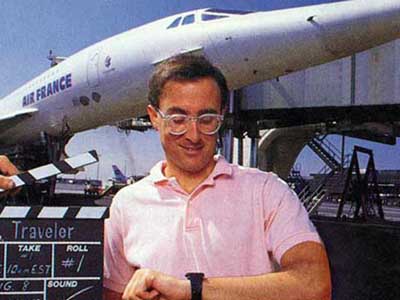 It's harder to define what a journalist (or journalism, for that matter) is than to say that you know one when you see one. And this guy is clearly a journalist. No, not the guy pictured at top, we'll get to him in a minute. I'm talking about THIS GUY -- Jorge Ramos of Univision. The cronied-up, inside-the-Beltway 1 Percenter-type don't even want to talk about Ramos because he shows them up with his tough questions for the people in power. Here's what Ramos says:
"You turn on the TV, and you see very bland interviews. Journalists in the United States are very cozy with power, very close to those in power. They laugh with them. They go to the [White House] correspondents' dinner with them. They have lunch together. They marry each other. They're way too close to each other. I think as journalists we have to keep our distance from power."
"I'm not seeing tough questions asked on American television," he added later. "I'm not seeing those correspondents that would question those in power. It's like a club. We are not asking the tough questions."
"I think things that they authorized probably fall within the area of war crimes. Whether that would be productive or not, I think, is a discussion we could all have. But we have established procedures now with the International Criminal Court in The Hague, where people who take actions as serving presidents or prime ministers of countries have been indicted and have been tried. So the precedent is there to do that sort of thing. And I think we need to ask ourselves whether or not it would be useful to do that in the case of members of the Bush administration. It's clear that things that the Bush administration did -- in my mind, at least, it's clear that some of the things they did were war crimes."
Answer to come. Hint: It's not Noam Chomsky.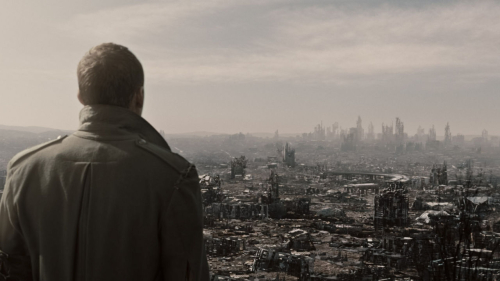 Philadelphia's supreme leader -- David L. Cohen of Comcast -- and also Mayor Nutter interrupted the post-Memorial Day sunny spring bliss today for a special announcement: Our city apparently has no future, to speak of.
OK, OK, more specifically, Cohen and Nutter announced that the plan to lure the 2024 Summer Olympics to Philly -- a plan that you probably weren't paying any attention to because frankly it seemed pretty unlikely, and that's being polite -- is now canceled before it really ever gained steam. What worried me, though, was the language they used in dropping the would-be Olympic bid, which was cryptic at best, or apocalyptic at worst:
Well, I think that we see how we can fall and rise. You see, we may encounter many defeats, but we must not be defeated. It may even be necessary to encounter the defeat, so that we can know who we are. So that we can see, oh, that happened, and I rose. I did get knocked down flat in front of the whole world, and I rose. I didn't run away - I rose right where I'd been knocked down. And then that's how you get to know yourself. You say, hmm, I can get up! I have enough of life in me to make somebody jealous enough to want to knock me down. I have so much courage in me that I have the effrontery, the incredible gall to stand up. That's it. That's how you get to know who you are.