You say you'll change the constitution
Well you know
We all want to change your head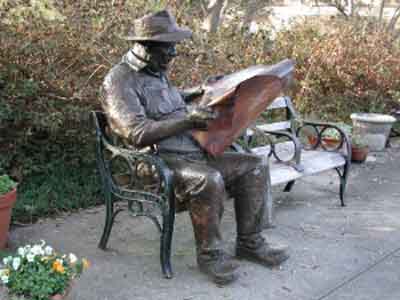 You remember the myth (heh) of the great America welfare queen, started by Ronald Reagan in his 1976 presidential campaign (slightly less embarrassing than his riff on "young bucks," but I digress..).According to the not-yet canonized St. Ronald, the biggest problem facing America in 1976 was not do much deindustrialization, rising gas prices or the senseless waste of the just-ended Vietnam War -- but a woman in the (predominantly black, of course) South Side of Chicago who had "eighty names, thirty addresses, twelve Social Security cards...." Yes, there was such a woman who cheated welfare but the Great Communicator's use of a random fraudster to symbolize all people battling poverty launched a 40-year jihad against allegedly "lazy poor people" that reached its logical conclusion last month with Tea Party Republicans voting to decimate food stamps.
But it turned out there's now a new problem with these poor women, the ones branded as "welfare queens."
I honestly don't know what else there is to say...
If you can, please give -- it's certainly a worthy cause. BUT (there's always a but)....well, my friend Sandy Shea, the Daily News editorial page editor, said this much better than I would have.
And yet, a small part of us thinks how pathetic it is that the city's public-school system has reached this point: With funding so scarce, the great public promise to educate our children equitably has fallen to such substandard levels that it must rely on donations. This is not for extras, like fancy instruments or art supplies, but for the basics, like paper, pencils and books, without which education can't happen. State funding cuts are the biggest culprit.
Our Schools Are Not For Sale from Media Mobilizing Project TV on Vimeo.
Remember how some of us were saying that as soon as the "shock doctrine" of manufactured budget crises put the fork in any hope of reviving Philadelphia's public schools in any way, that the vulture capitalists would be diving in to pick over the carcass?
Don't bother, they're here. In fact, they're everywhere, they're everywhere! When we weren't looking, someone apparently decreed that Monday, Sept. 30, 2013, shall be hereby known as Crush A Teacher Day in the city of Philadelphia.
I haven't blogged that much about the mess down in Washington. There's a couple of reasons for that – one is that it's a pretty fluid situation and I don't want to blog every little hiccup. While it looked this morning as if a government shutdown is a done deal, now there's talk that some "moderate" Republicans from the Frost Belt – like Pa. congressman Charlie Dent – are ready to vote for a budget that doesn't delay or kill Obamacare. If that happens, though, the Tea Party caucus may try to dump House Speaker John Boehner. Wild stuff!
The other reason I don't have much new to say is a powerful sense of…I told you so. Whatever comes to pass over the next two weeks -- I have a deep and abiding sense that it's not going to be good – is pretty much the fruition of so much of what I have been writing here, especially since 2009.
I guess people actually read this thing after all...who knew? A few weeks back, I wrote a post about philanthropy and the role that billionaires with a checkbook were playing in the debate over the future of Philadelphia public schools. I'd love to take credit for the whole concept, but truthfully I was just putting some local spin on a remarkable New York Times op-ed by the philanthropist, filmmaker and billionaire's son Peter Buffett. Well, the piece caused a big stir, perhaps because of the notion that I was "criticizing charity," which -- when you say it that way -- sounds a bit like "criticizing puppies." (The reaction was like this.)
To be crystal clear, I wasn't "criticizing charities" (or puppies!); to the contrary, I urge everyone reading to this to be as generous with their time and money, to help those who are less fortunate, as is humanly possible. But, yes, I was criticizing something: A system rigged to create a few billionaires who have more money than they can spend and so when they're not taking over international yachting they give back through philanthropies. A system that then imposes their often narrow vision on entities like public education in Philadelphia that should be run democratically and for the good of all people -- solutions that do things like close neighborhood schools in neighborhoods 3,000 miles where the philamthropist lives.
And I'm pleased to report that some folks get it. I'd like you to meet the folks of Resource Generation, young people who grew up wealthy and want to give something back. They published a letter this week that agrees with the premise of my post: That fixing the problems of public education requires publicly funded, democratic solutions. Here's an excerpt:
Area native David Sirota is one of the nation's leading progressive voices, and for a good reason. He's very good at slicing through the baloney -- and some of it is very thick indeed -- that our so-called leaders are serving these days,. Today, Sirota has published a major report for the Institute for America's Future asking why the 800-pound gorilla of Philadelphia philanthropies, the normally progressive-minded Pew Charitable Trusts, would team up with a conservative bankster type from the Enron debacle of the 2000s to over-inflate the public-worker pension crisis.
You can (and should) read the full report here (PDF), and there's also an excerpt on Salon where Sirota is a contributor: