That's all anybody wants to talk about, right? Go for it.
Probably 14-year-old Daisy Coleman, formerly of Maryville, Mo., whose horrific (alleged..sure) rape by a popular football player and subsequent harassment was blown off by local prosecutors -- but not by the Kansas City Star. A horrific story that's impossible to stop reading.
Shame on the Tea Party. At least Occupy Wall Street had the decency to clean up after itself.
The Confederate flag -- apparently it's not just for Delco anymore...
CNN describes the rally as having a distinct Tea Party-esque flavor, heavy on the anti-Obama sentiment:
There's a disturbing story that's getting a fair amount of attention today -- and deservedly so. As first reported by Daniel Denvir of the City Paper, a 12-year-old with severe asthma fell ill at one of the Philadelphia schools that lost a full-time nursebecause of budget cuts this fall because of the current funding crisis. The 6th-grader was simply sent home -- and died from complications after she was rushed to an emergency room:
[Daniel Burch, the father of Laporshia Massey] told City Paper that he received a call, from someone he assumed was the nurse, informing him that his 12-year-old daughter was sick. Burch, recovering from his own asthma troubles the night before, was sleepy — but believes it was near the end of the school day. His fianceé, Sherri Mitchell, was walking her younger children home from school when she too received a call from Bryant. Mitchell, who volunteers at the school, said Laporshia told her, "I can't breathe. I can't breathe."
Ants have no blood. (They also use promo code K85M.)
UPDATE: Promo code not necessary for this version.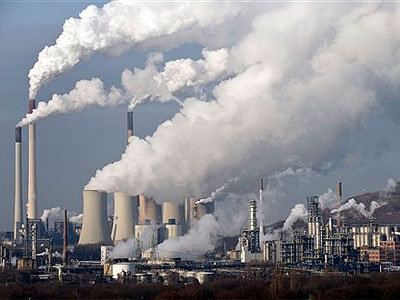 The Los Angeles Times faces an interesting dilemma: What do you do when well-meaning readers start parroting the lies about climate change that they hear on talk radio, Fox News and from politicians beholden to the Tea Party? The L.A. paper says that its commitment to not publishing factually incorrect information trumps all other concerns:
As for letters on climate change, we do get plenty from those who deny global warming. And to say they "deny" it might be an understatement: Many say climate change is a hoax, a scheme by liberals to curtail personal freedom.