Archive: July, 2012
Will Bunch
In Nicetown, Marie White is wondering how she will continue to feed a 10-year-old neighbor for whom she has become a surrogate mother.
Will Bunch
Nancy Pelosi's got nothing on Carole Aichele, who is Tom Corbett's Secretary of the Commonwealth tasked with enforcing the voter ID law:
Pennsylvania Secretary of the Commonwealth Carole Aichele, testifying Tuesday during a state trial on the state's controversial voter ID law, said she wasn't sure about the details of the law, but stood by her unsupported claim that 99 percent of voters had valid identification.
Will Bunch
Do you think Philadelphia magazine wishes they could have this one back? What about the gazillion local companies that hired Pence as a spokesman? Ouch.
Pence is gone, and so is Shane Victorino, and there's still 27 minutes to unload more talent. The Phillies' summer has made Mitt Romney's summer look pretty good in comparision. Heck, it's even made corn's summer look pretty good in comparison. Fall -- and the rest of our lives as Phillies' fans -- begins today.
Will Bunch
WASHINGTON -- White House Deputy Press Secretary Josh Earnest said Monday that President Barack Obama will "evaluate" new legislation that effectively bans online sales of gun ammunition, but he wouldn't say whether the president could support it.
Will Bunch
Yes!
"It is very stressful because you have to worry about how to pay the next bill," Dougherty told the Daily News. She said that without child-care support for her daughter, she may have to quit her job with a cleaning service and do occasional night work and side jobs. "It's hard. Everything is so expensive. You've got to get sneakers, school supplies, diapers, wipes, formula. I do get public assistance and it helps, but it doesn't really last."
Will Bunch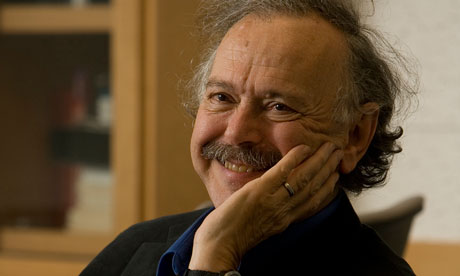 This guy was supposed to be the Koch brothers' point man on combatting climate change. Read what he has to say now.
Will Bunch
Um, so that Olympic opening thing Friday night...I don't know about you, but I saw a lot of it, and I mostly liked what I saw, even though I couldn't really articulate why. Then I stumbled across this amazing piece by Alex Wolff on SI.com, which perfectly put into words what I was not able to:
Will Bunch
Hmmm...there's no such thing as bad publicity, right?
A couple of thoughts about this. For one thing, a guy called Mitt Romney may not exactly ooze testosterone when he tries to pretend to like NASCAR or when he boasts about his prancing horse to Sean Hannity, but it never occurred to me that his problem (of the many) is that he's a wimp. The knock on his tenure at Bain Capital is that he was ruthless in pursuing profit over people...revolting, but not wimpy.