Archive: October, 2012
Will Bunch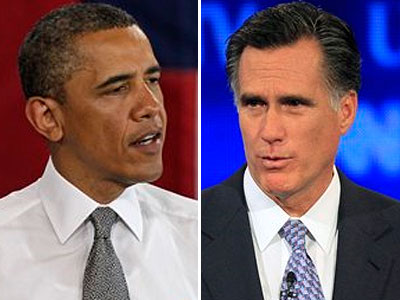 This election reminds me a little of the 1997 World Series between Cleveland and Florida, which produced six really boring games and then a nail-biting Game 7. (Also like this...the 2000 presidential election,) If you think about it, I tend to agree with "the wizard," Nate Silver, Intrade, and the others who are predicting -- but not guaranteeing -- an Obama victory. It could come at the end of a very long night, though.
Here's 2 random thoughts:
Will Bunch
Ya think?
Come back shortly and I'll have some half-baked thoughts about the state of the race.
Will Bunch
The real October surprise: President Obama and Gov. Chris Christie, together again for the first time.
So are you a bitter cynic who think Christie is playing four-dimensional chess and is trying to help Romney lose next Tueaday, to clear up his shot at the Oval Office in 2016? Or are you a hopeless romantic who thinks Christie is praising Obama's hurricane efforts because...he's pleased with Obama's hurricane efforts?
Will Bunch
The skies were brightening over Philadelphia on the way into Center City this afternoon, as Hurricane Sandy skedaddled for parts north. It was a bad storm here but a once-in-a-life nightmare along the Jersey Shore and parts of New York City. We're still mourning the loss of at least 30 souls in the hurricane, a number that's certain to rise. But as the immediate shock wears off, the conversation is certain to turn to the tangentials, including the storm's impact on Tuesday's (hopefully) presidential election, and -- loosely related -- the "debate" over climate change.
At a time when we're worried about a warming planet -- and the role that human activity causes in that warming -- leading to more extreme weather, it doesn't get more extreme than Sandy, the icy-hot-patch of Atlantic storms, merging warm tropical air into a chilly fall blast of Arctic air to create a Halloween monster with 90 mph winds, record storm surges at sea level and blizzards in the mountains, extending over 1.000 miles.
Will Bunch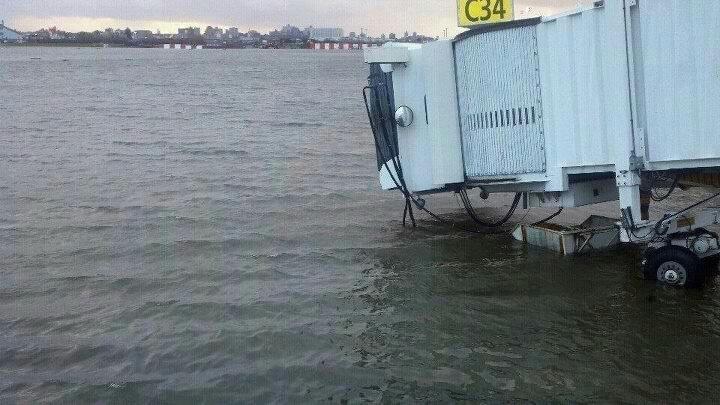 That's LaGuardia Airport under there somewhere.
Will Bunch
My neighborhood in Delco is one of those places where the power occasionally shuts off during a heavy mist (that's only a slight exaggeration) so it was amazing that the power has stayed on throughout Sandy, even though one big-(bleep) tree toppled out back across a road with power lines. Also, basement flooding not as bad as some storms that didn't have names or end-of-the-world media coverage.
Which just means I'm lucky -- just because Sandy didn't seem quite as bad in Philly as forecast, it's still a) dangerous to go out around here, with a lot of downed treees and power lines -- which require extra caution -- and there are still 10s of thousands of people who don't have power and may not have it for some time. And the devastation in other places -- New York City and parts of the Jersey Shore -- is as bad or worse than people feared.
Will Bunch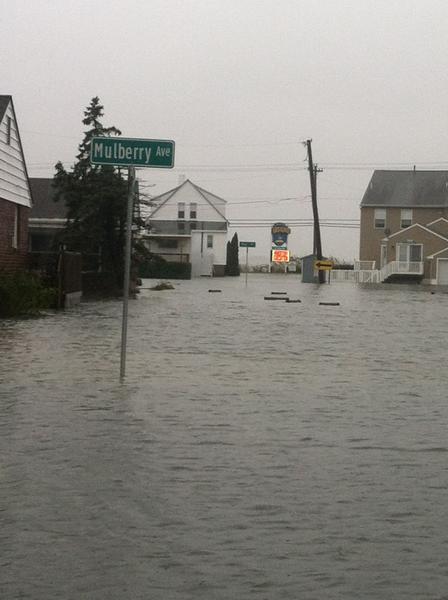 Just thought I would do Pat Robertson's job for him, in case Virginia Beach has been evacuated. I'm sure you'll hear this at some point this week, especially when the storm makes landfall on Joe Biden's house.
I'm working today -- not sure where or whether I'll still have electricity or if I'll be writing updates with a Bic pen and putting them on people's windshields.
Will Bunch
...no one. If you've been reading this blog from the proverbial Day One (late February 2005, if you're keeping score) you'd know that early on, in one of the many posts that were destroyed in the same way that many great sports highlights of yesteryear were taped over, I announced that I would never endorse a candidate. And I never have. In fact, I don;t think that newspapers should endorse candidates, either,. for the same reasons I'm about to spell out.