Here's a couple of things that were flitting around the news yesterday, the Monday before Thanksgiving. One was a report that the Philadelphia School District, which is barely getting through the current school year with kids lacking access to nurses, guidance counselors and other building blocks of an actual education, is already looking ahead to its next money crisis.
Then there was a story that was getting a lot of play on right-wing blogs and on local TV stations in the midst of their big November ratings push -- that teens in big cities across America are playing something loosely organized and allegedly called "the knockout game." which is said to involve walking up to adult strangers and cold-cocking them.
Which one do you think Mayor Nutter jumped on? If you can't get this one, you haven't been paying attention the last six years.
UPDATE: Let's be honest: America has a whole slew of really bad governors right now.
There's the conventionally bad like Wisconsin's Scott Walker, who barely survived a recall election after a sneak attack on the Badger State's labor movement, or Florida's Rick Scott, who even angered some in his own party when he cast aside $2.3 billion in federal high-speed rail dollars that would have boosted his state's economy.
President Kennedy may have died 50 years ago this week, but something else was born: The modern conspiracy theory. How could people not watch the shootings not just of JFK but of Robert Kennedy, Martin Luther King, Malcolm X, and George Wallace during such an otherwise tumultuous era -- and not think that it was more than a coincidence, that it couldn't have just been "a lone nut" in every case.
But like all things, the life span of the modern conspiracy theory craze is finite...and today it's on life support. The number of people who don't believe the Warren Commission's central finding that Lee Harvey Oswald acted alone in killing Kennedy is beginning to drop.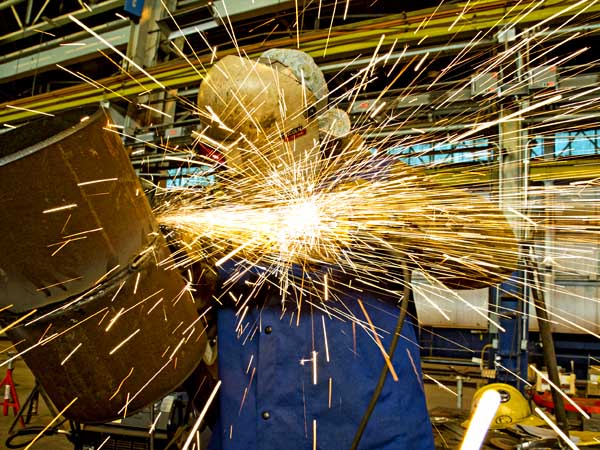 It was only 10 weeks ago that I wrote a story for the Daily News headined "Pa. Fracking Boom Goes Bust." To me, the evidence was clear: The number of new wells was down 50 percemt, hiring had slowed, motel rooms were vacant, but some industry leaders were apopletic. A couple of them wrote letters to the editor attacking me. No one else was reporting this!
When they give you the Nobel Peace Prize before you've actually done anything, you've got to earn it every day. Unfortunately, as Barack Obama's presidency closes in on the 5-year mark, most of us have been waiting to see what those folks over in Sweden saw. He inherited two wars -- and ended one while escalating the other. Which is pretty much the way it's been for our 44th president when it comes to war and peace...one step up and one step back.
Lately, there's been a lot of diplomacy by the Obama administration (a lot more than when Hillary Clinton was secretary of state, which might be something to explore some other time) and the results have been surprisingly successful. Remember, it was in 2008 when Obama said he would talk to our enemies -- a promise that the old-timers in the Beltway-military industrial complex ridiculed -- and the electorate responded by making Obama president. Now he's talking to our enemies. What took so long?
If you had asked me in the mid-1970s -- when I started having my first daydreams about becoming a journalist -- what was the one story that would be my dream article to write in the course of a career, the answer would have been a no-brainer: Finding the real killers of John F. Kennedy. I was hardly alone in that notion. I read in an interview with a one-time Bill Clinton confident who fell out of favor named Webb Hubbell that when Clinton became president in 1993 he asked his pal to check out two things: What really happened in Dallas on Nov. 22, 1963 -- and whether space aliens really landed in Roswell.
Here's what we can say for sure today: We'll figure out Roswell long before we figure out Dealey Plaza.
If you'll recall the aftermath of the 2012 Newtown massacre (more anniversary journalism, coming soon), even even those who claimed that sane gun laws won't stop the epidemic of mass shooting seemed to agreee that, yes, American society should do something about mental health.
We all know what happened with guns (hint: it starts with "n" and ends with "othing"), but what about the other side of the equation?
This weekend I had the honor and privilege of attending the wedding ceremony in New Jersey of my Daily News friend and colleague Deb Woodell, an editor on the sports copy desk, and her partner for the last 28 years, Fran Clark (above: Clark, left, Woodell, right). The service was beautiful and also so natural, especially wrapped in the same traditional Episcopalian trimmings as the church I've attended (less than sporadically) in recent years. It was the first same-sex wedding I've ever been to, as it was for some of the other attendees, but within a minute or two in you didn't even think about it. It felt like something that's been around for years.
During the service I sat next to my pal David Lee Preston, who was headed off the next day to Washington D.C. for another same sex wedding, of his cousin and his companion. When he came back, David wrote about his weekend -- and what does seem weird, which is that we live in a state where it's still not legal for a loving couple like Deb and Fran to join in wedded bliss: