Day 2 of my full-throated defense of the Associated Press, and a free media:
Who said it:
Attytood spoiler: That day was May 7, 2012...but first a quick history lesson.
Sigh...I know, I know, I write too much about the late 1960s and early 1970s, but this time it's really important. Because today that is the rallying cry for any presidential scandal, that this one is "worse than Watergate." But the Watergate break-in happened 41 years ago, which means that more than half of all Americans weren't even born yet, so you can't blame a lot of voters if they don't know much about what Watergate and the related scandals of Richard Milhous Nixon were all about.
UPDATE: In the time it took to write this, a new Obama scandal broke out (!!!) -- government spying on journalists. Finally, an Obama scandal worthy of the name Watergate. What a disgrace. Fire Eric Holder, for God's sake. Scandal score: 9.5.
ORIGINAL POST: You can't tell the scandals today without a scorecard -- here's a quick guide: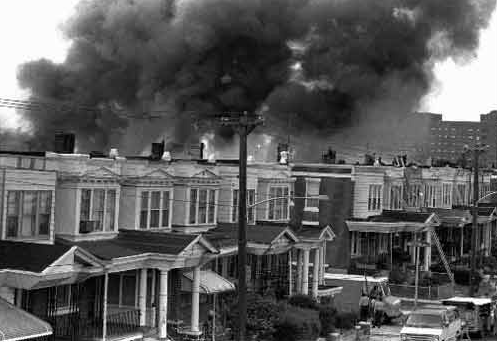 It's so still hard to believe that this really happened right here in Philadelphia, on May 13, 1985.
On May 13, 2013, it just seems like the rest of the world is on fire...stay tuned.
There's been a trending topic on Twitter all weekend, #BenghaziInFourWords -- which sums up conservatives on the topic. They don't want information, they want a bumper sticker. The best piece I've read this week is longer than four words. It's not by an ideologue of the right...or the left, but by James Warren of the New York Daily News. I'm jammed up with the work/newspaper/editing thing, but I highly recommend his take:
That's all seemingly lost in the fog of a Washington political war. Among the casualties are context and some facts:
In New Orleans, the second line becomes the front line:
New Orleans police say that a dozen people have been shot during a Mother's Day second-line parade.
And unlike the rock band, they're not twisted sisters. Check out my Page 1 story in today's Daily News. (Use promo code S63D)
See these women? They're celebrating a win by the Arizona Diamondbacks the news that an Arizona woman has been found guilty of murder and as a result may herself be put to death. Celebrate good times, c'mon! OK, but there is one nagging question that's bothering me here, which can best be summed up as...
What the #$%#?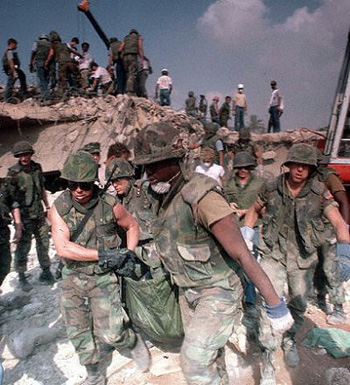 It's tragic, and senseless, when innocent Americans who are sent abroad in the pursuit of peace are killed by terrorists, warriors of a hateful ideology. But when it happens, it's also natural -- indeed, necessary -- that we ask questions of our leaders. Because sometimes, soldiers or diplomats are sent abroad with an ill-defined mission, that starts as one thing and ends up something else altogether. Sometimes, our top leaders ignore warnings that security needs to be beefed up. A fact-finding commission typically finds serious mistakes. Sometimes the administration is even accused of trying to divert the public's attention -- perhaps because a presidential election is coming up.
All of those things happened...in 1983, when Ronald Reagan was president and when a shocking number of American Marines and other service members -- 241, to be exact -- were killed in the terrorist car bombing of their compound in Beirut, Lebanon, where they'd been dispatched in a muddled peacekeeping mission. The parallels between Reagan, and what happened in Beirut some 30 years ago, and what happened in Benghazi under President Obama are rather striking, though.