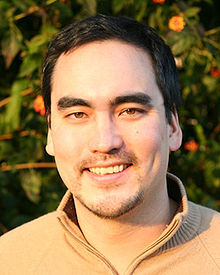 Normally I wouldn't blog about a primary fight for lieutenant governor -- especially in New York! But in a surprisingly dull political season -- especially considering the stakes -- the unlikely rise in the Empire State of an unconventional, anti-establishment pol named Tim Wu may have something very interesting to say to a restless electorate all over the country.
Wu is an author and an expert on telecommunications and consumer rights -- he (somewhat) famously invented the phrase "net neutrality" to describe and advocate for the rights of internet users to have unfettered access to websites, something the telecommunications giants oppose. While not active in politics before, Wu entered the race for lieutenant governor this year as an informal running mate with Zephyr Teachout, the insurgent challenging the pro-business, pro-corruption policies of New York Gov. Andrew Cuomo. Wu's opponent is Cuomo's hand-picked No. 2, a "conservative Democrat" (yes, that's a thing) from upstate NY named Kathy Hochul.
Can Wu topple the machine? Signs point to 'yes' -- and yesterday the upstart gained the influential endorsement of the New York Times: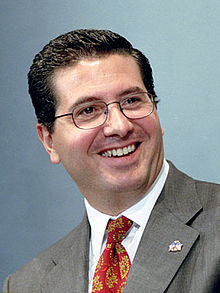 Now that Donald Sterling of the NBA's Clippers is out of the picture (you'd think, although he keeps popping up like a B-horror-flick), the title of the Worst Owner in American Professional Sports should be up for grabs, right? But it's not. The new wearer of the crown has got this, hands down -- no one else comes close.
And he's not from Philadelphia. You'd think we'd be a contender, what with our pathetic one world title in the last 31 years. But while the Phillies' motley crew of owners is a muddled mess, the fumes of goodwill from the 2008 World Series win should last another year or two. The Eagles' Jeff Lurie is an eye roll -- no more, no less. Ed Snider of the Flyers gets a longer eye roll for his love affair of the mind with libertarian goddess Ayn Rand, but he's done some remarkably good work in the community, so.... The hedge fund dude who runs the 76ers is either the smartest of the Fab Four-ish or the dumbest; we'll know when his tanking strategy finally plays out, in about 13 or 14 years from now.
But I digress. None of them compares to Dan Snyder of the Washington NFL franchise, who is nothing less than a monster. I'll note three things:
Tom Corbett reminds why he has a very good chance of winning the governor's race -- the 1954 governor's race:
And, hey, here's a quote from last month: "I think a lot of people want to be able to walk into a grocery store, particularly, a lot of the women, want to go and buy a bottle of wine for dinner, go down, buy a 6 pack or two 6 packs, buy dinner and go home rather than what I described as 3 stops in Pennsylvania."
The clip, from an episode of The Sam Lesante Show in late July, was posted to YouTube Tuesday by Fresh Start PA, a Democratic political PAC working to elect Tom Wolf and other Dem candidates this year. The Lesante Show is a Hazleton program from the almost eponymous Sam-Son Productions.
Please, Jon Stewart and your "Daily Show" crew, don't go on vacation, ever again. Your country needs you.
Thursday night at 9:45 p.m. will mark exactly 50 years since the worst urban riot in modern Philadelphia history. On the front page of today's Daily News, you can read my magazine-style "long read" on how the events of late August 1964 went down on Columbia Avenue (since re-named Cecil B.Moore Avenue) , why it happened...and whether it can happen again.
Here's a snippet:
Richard Watson still remembers the moment he woke up.
1989:
2014:
It turns out that getting health insurance is better than getting a bucket of cold ice dumped on your head. So much so that Sen. Mark Pryor -- a Democrat running to save his job in a deep red state that's gone mostly Republican in the last generation -- is running on it, albeit without the "O" word:
The ad is backed by a significant, six-figure statewide buy, I'm told. The spot tells the story of Pryor's own battle with cancer, and features the Senator sitting alongside his father, David Pryor:
DAVID: When Mark was diagnosed with cancer, we thought we might lose him.