Will Bunch
Here's my contrarian opinion -- contrarian, at least, for a guy whose ideas often, ahem, skew to the left. I've never been a fan of Joe Biden. Oh, I know, crazy Uncle Joe, all the stuff in the Onion, "BFD"...very funny, ha ha. But his "man of the people" shtick is pretty much what Jon Lovitz used to call "ACTING!" I just finished George Packer's The Unwinding in which one of the main characters is an eventually greatly disillusioned Biden aide; it turns out that the vice president's favorite term for low-level aides is "dumb f---."
Man of the people.
Plus I have this crazy thing where I actually care about a politician's actual policies. And like a lot of "liberal icons" in today's Democratic Party, Biden's has a strange idea of what it means to be a liberal. When I started this blog in 2005, my official name for the #DelawareMan was Sen. Joe Biden (D-MBNA), because he was so quick to do what was right for his state's giant credit card companies as opposed to what was right for his cherished middle class. He's never met a military intervention abroad that he didn't like.
Will Bunch
It's still nearly 15 months away, but already there's a number of political journalists in need of a fainting couch. In just a few weeks, Donald Trump has gone from cherished fodder for late-night comedians to the greatest threat to American democracy since 1814's Battle of New Orleans, or something. I'm not so worried -- just in this century the Republic has survived the scariest candidate ever to run for vice president...and also Sarah Palin. I'm sure the Trump boomlet will be looked back on -- to the extent that it's even remembered -- as a case of that which didn't kill America making it stronger.
I am a tad bothered, though, by Trump's impact on people who should know better. The short-fingered vulgarian has done something that many of us thought we'd never see -- lower the bar for political discourse. When Trump said that Mexicans coming to America are criminals and rapists, the Beltway crowd shrugged; when he implied John McCain wasn't much of a war hero, the same punditocracy (those people who may not know any Mexicans, but they sure as hell know John McCain) cringed, but Trump's poll numbers kept rising, and the other 16 GOP Dwarfs continued to shrink.
Now, to get a seat at a table, a Republican has to boldly sink where no candidate has sunk, like Mike Huckabee claiming a peace deal in Iran is leading Israel's Jews to "the door of the oven." But nobody's under more pressure to produce punchlines and headlines than New Jersey's Gov. Chris Christie. Governor Sit-Down-and-Shut-Up was supposed to be the brash one -- not an uncouth billionaire's Mini-Me.
Will Bunch
If you've ever driven into the heart of Philadelphia down Lancaster Avenue, you've seen it at the big airy intersection with 40th Street -- the stark, towering mural of Dr. Martin Luther King Jr., framed like a Polaroid picture, waving from the stage to a sea of sardine-packed humanity. It depicts an event that was called the "Freedom Now" rally, which happened exactly 50 years ago today.
I wrote about that rally, as well as another memorable speech that that King gave the following day in front of the "Berlin Wall" of the then-still-segregated Girard College, and how MLK's visit affected the city and the people who saw in the Daily News last week. You can read my story here.
Despite the problems facing blacks -- in Philadelphia, and around the nation -- in 1965, there was something of an air of a victory tour for King's "Freedom Now" rallies, which hit a number of Northern cities during what became the long. hot summer of that year. In less than a year's time before King rallied in Mantua, the civil rights leader had won the Nobel Peace Prize and led the legendary Selma-to-Montgomery march; in just a few days (Aug. 6, 1965), he would stand next to then-President Lyndon Johnson as he signed the Voting Rights Act, the second major piece of civil rights legislation in just two years.
Will Bunch
It is the most excruciating, painful 20 or so minutes of video that I've ever watched in my life. I'm talking about the first part of the encounter in Waller County, Texas, between 28-year-old Sandra Bland and the Texas state trooper who pulled her over, Brian Encinia. There is a tension in their exchange that even a master Hollywood director, a Scorcese or a Hitchcock, would not be able to evoke -- because the viewer knows the all-too-real ending, that a promising young woman would end up dead in a jail cell three days later.
And so every escalation -- when Bland insists, in often crude language, that she can't be compelled to put our her cigarette or exit her vehicle, when the trooper shockingly pulls out his Taser and exclaims, "I will light you up!", and when first Bland and then a bystander are told they can't exercise their constitutional right to film the encounter ("I need you to leave!) -- carries the sharp, jabbing sting of mortality.

And the film of what happened on a hot afternoon in Waller County in July 10 will also, most certainly, serve as a Rorschach test for a nation that can be so divided not just on matters of race but what constitutes civil authority that I guarantee no two citizens who take the time to watch the incident -- 49 minutes in all -- will see the same thing.
Will Bunch
Here's some news to chew on while you stay indoors to avoid that July blast furnace known as the Eastern Seaboard: The world is getting colder! Well. OK, that's just something that I saw during my brief, daily perusal of the Drudge Report, which has long excelled at spotlighting the best climate change research that ExxonMobil's money can buy. Back in the reality-based world, Planet Earth keeps setting new records for average temperature, month after month.
Then yesterday came this warning, which was bannered across the top of the New York Times in "MEN WALK ON MOON"-sized type:
In what may prove to be a turning point for political action on climate change, a breathtaking new study casts extreme doubt about the near-term stability of global sea levels.
Will Bunch
The Donald is surging! Well, he was...anyway. A new ABC News/Washington Post poll released late this afternoon showed the race-baiting POW insulter (or is the POW-insulting race baiter?) at the Herman Cain Memorial High Water Mark of his campaign, with 24 percent ,and a clear lead over the other 37 15 candidates. So what's the bad news for the short-fingered vulgarian? The Post says that Trump's support dropped sharply on the final day of polling -- after he suggested that Sen. John McCain was a loser for getting captured by the North Vietnamese.
What worries me is this: The other Republican who's on the rise, now in second and likely to gain at Trump's expense, is Wisconsin Gov. Scott Walker. Earlier this year, I noted that Walker's rabid anti-unionism would likely play well with GOP primary voters, and I wondered if he was "the most dangerous man in America." What I didn't realize was the extent to which Walker is something of a....what's the politically correct word for "dullard"?
Will Bunch
He is in his early 20s -- a young male, perhaps done with his education and suddenly adrift in a vast atomized society. There is trouble at home -- divorce, fighting. There is trouble adjusting to adulthood...too much drinking or drugs, a lost job, failure in academia, maybe jilted by a girlfriend. Perhaps there is medication for depression or other psychological problems. Increasingly isolated. he's drawn toward to a screen -- sometimes to violent video games, but more often to extreme ideology or crackpot theories of the universe out there on the Internet. With no prior criminal record, it's not a problem to exercise his 2nd Amendment rights and amass a small arsenal of weapons and ammunition, at Wal-Mart or his friendly neighborhood gun shop.
He is America's worst nightmare -- Adam Lanza, a 20-year-old who cut himself off from the world and ranted about "selfish" women on the Internet before gunning down kindergartners and 1st graders at a Connecticut elementary school, or Dylann Roof, the 21-year-old dropout who alternated between taking drugs and playing video games before finding neo-Confederate hate speech on the Web and killing nine black churchgoers last month, or Jared Lee Loughner, a then-22-year-old kicked out of school and drawn to conspiracy theories before killing six people in the 2011 assassination attempt on then-Rep. Gabrielle Giffords. He is James Holmes...or Seung-Hui Cho...or Robert Hawkins.
On Thursday, he was Muhammad Youssef Abdulazeez, the 24-year-old man outside of Chattanooga, Tenn., from a troubled home, with a recent DUI arrest, a Muslim of Jordanian descent described by a friend "as Americanized as anyone else" -- before he went on grim killing spree at two nearby military sites that claimed the lives of 5 u.S. servicemen.
Will Bunch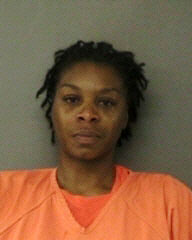 It's time, y'all. It's time...This thing that I'm holding in my hand -- this telephone, this camera, it is quite powerful. Social media is powerful. We could do something with this. If we want a change, we can really, truly make it happen. You know, we can sit here and talk about we need the next so-and-so and this-and-that...no you don't. No you don't. Start in your own home. Start with you.
-- Sandra Bland.
You probably heard that President Obama went to visit a federal prison in Oklahoma today. Indeed, it was the first time in American history that a sitting president has done anything like that. In the seventh year of an eight-year presidency, Obama is suddenly talking the talk and even taking the first baby steps toward walking the walk on tackling America's massive, and massively immoral, criminal justice Goliath. It's a good thing, tempered by the powerful aroma of what-took-you-so-long. America currently has more folks behind bars than the 35 biggest European countries combined. You'd think the White House might have noticed when we equaled, I don't know...19? Or maybe 27?