This has sent my blood beyond the boiling point. I'll have more to say about next week, but I will say this: The massive corruption of the police, the prosecutors and the politicians in Philadelphia has reached unbearable levels. What hope is there for the average citizen?
On that note, have a great weekend. Since comments were kiboshed on the last post, feel free to weigh in -- without racism -- on any issue.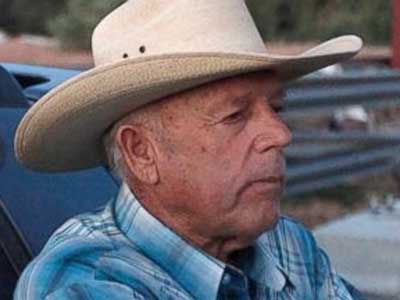 "I want to tell you one more thing I know about the Negro," he said. Mr. Bundy recalled driving past a public-housing project in North Las Vegas, "and in front of that government house the door was usually open and the older people and the kids — and there is always at least a half a dozen people sitting on the porch — they didn't have nothing to do. They didn't have nothing for their kids to do. They didn't have nothing for their young girls to do.
And because they were basically on government subsidy, so now what do they do?" he asked. "They abort their young children, they put their young men in jail, because they never learned how to pick cotton. And I've often wondered, are they better off as slaves, picking cotton and having a family life and doing things, or are they better off under government subsidy? They didn't get no more freedom. They got less freedom."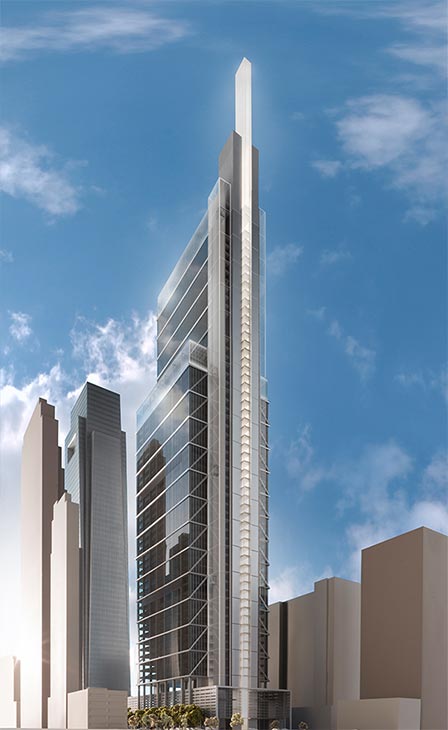 Daniel Denvir is David L. Cohen's worst nightmare. Read what he has to say about living in "Comcast Country," in the pages of The Paper of Record.
Kids say the darndest things:
People want to like Reagan. He's very likable. And what he had to say most of the time was a great message. But the deficits exploded under Reagan. The Democrats said, "Well, the deficit's going up because you reduced the tax rates and supply side economics doesn't work." But the interesting thing is, if you look at the numbers, tax rates went down in the early '80s, tax revenue did rise. The reason the deficits exploded is they ignored spending. Domestic spending went up at a greater clip under Reagan than it did under Carter.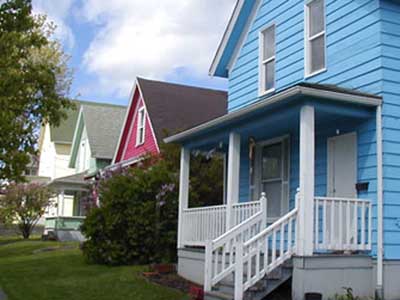 We talk a lot here about American exceptionalism, but for the second half of the 20th Century there was one thing about this nation that really did stand out: The size and success of our middle class. The fact that a majority of families had a car or maybe two, a lawn (if they wanted one) and a big color TV, maybe a perk like a motorboat, was something you just didn't see elsewhere in the world, not to that extent, not even in other industrial nations.
The 20th Century is over, and so is America's middle-class dominance:
While the wealthiest Americans are outpacing many of their global peers, a New York Times analysis shows that across the lower- and middle-income tiers, citizens of other advanced countries have received considerably larger raises over the last three decades.
First civil unrest (not once, but twice), now rampant drug use in our schools. I know I've said it before, but the white community needs to have a serious conversation about morals, character, and taking personal responsibility for our actions.
President Obama has ended the war in Iraq -- heck, even W. probably wouldn't have screwed that up, although a "President McCain" probably would have -- and the coming months will reveal if he keeps his promise to also end the war in Afghanistan. But in his final 33 months in office, does Obama have the courage to end the longest of America's pointless wars, the "war on drugs"?
Yahoo! News reported today that Obama "wants to use his previously dormant pardon power as part of a larger strategy to restore fairness to the criminal-justice system. A senior administration official tells Yahoo News the president could grant clemency to 'hundreds, perhaps thousands' of people locked up for nonviolent drug crimes by the time he leaves office — a stunning number that hasn't been seen since Gerald Ford extended amnesty to Vietnam draft dodgers in the 1970s."
According to the Yahoo! piece, the clemency plan is so dramatic that the Obama administration would need to hire additional staff to carry it out. The office that processes pardon requests -- Obama has been criticized for doing more to pardon Thanksgiving turkeys than human prisoners -- would be overhauled, it reports. Official word could come this week.