Will Bunch
The irony was painful -- and at the time we didn't even know the half of it.
I'm talking about the U.S. reaction to that airstrikes that Russia recently launched in Syria -- either against ISIS (if you believe Putin, in which case I want to speak with you after the blog post about the possibility of selling you this valid deed I have for the Brooklyn Bridge) or against U.S.-trained-and-backed Syrian rebels, and on behalf of Putin's mass murdering pal, Syrian ruler Bashar al-Assad.
The nation that has dropped countless bombs across the Arab world from Afghanistan to Africa, from airplanes and from drones, including about 5,000 warheads against suspected ISIS targets in Syria and Iraq in just the last year, is now worried that Russia dropping bombs in roughly the same corner of the world could lead to serious unintended consequences. In a statement released through Turkey last week, a coalition of allies warned that the Russian bombing raids were already harming civilians and "will only fuel more extremism and radicalization."
Will Bunch
Oops, I forgot to mention that I'm in the middle of a few well-deserved (not really) days off. Had I been around late last week, I would have noted this, that President Obama's statement in response to the latest gun atrocity in Oregon was passionate, moving, and maybe the finest moment in the seven years of his presidency. (The only comparison that springs to mind was his Selma address on the 50th anniversary of "Bloody Sunday.") Feel free to add your agreement with me in the space below. I'll be back on Tuesday and I promise that I'll have a lot to say on some other issues in the news.
Will Bunch
When Pope Francis' jet took off from Philadelphia International Airport at 7:47 p.m. on Sunday, you know who breathed a huge sigh of relief? I mean, besides Mayor Nutter. The nation's proud execution workers. They quickly grabbed their hoods -- or whatever executioners wear in the 21st Century -- and their briefcases full of lethal cocktails and went back to work, still partying like it's 1099.
It already seems like a long time ago that Francis stood up before a joint session of Congress and said this:
"Every life is sacred, every human person is endowed with an inalienable dignity, and society can only benefit from the rehabilitation of those convicted of crimes," he said. "Recently my brother bishops here in the United States renewed their call for the abolition of the death penalty. Not only do I support them, but I also offer encouragement to all those who are convinced that a just and necessary punishment must never exclude the dimension of hope and the goal of rehabilitation."
Will Bunch
Just a quick last word -- hopefully -- on Pope Francis' visit to Philadelphia. It was definitely a blessed day -- and not just because the Birds finally won a game and Jonathan Papelbon imploded at almost precisely the instant that the Vicar of Christ took to the big stage near Eakins Oval. For most people, the weekend was what it was -- the crowd wasn't remotely close to the 1.5 million that city officials once spoke of, and it was probably considerably less than the 860,000 number that widely circulated Sunday night. But I think -- and this is what really matters -- that the pious people who really, really wanted to see Pope Francis...saw Pope Francis. Does it matter if that number was 200,000 or 2 million?
Of course, some of the faithful only saw the pontiff on a Jumbotron. That security -- it was too much, man...and not in the good sense.
I took a long stroll around Center City late Sunday morning and the whole scene away from the Parkway was borderline apocalyptic. Some of it was surreal and cool -- watching a dad seize a once-in-a-lifetime chance to play soccer with his son in the middle of 16th Street, packs of cyclists cruising the city like they were on the Wissahickon Trail. But there were concrete barriers just strewn about like matchsticks in the oddest places, eerily empty windswept streets...and on almost every corner, a gaggle of fresh-faced National Guardsmen, in full camouflage, just hanging around.
Will Bunch
You probably missed it in all the hoopla over Pope Francis -- especially since the seemingly tireless 78-year-old pontiff was running around making some new, headline-worthy pronouncement every 45 minutes or so during his exhausting North American tour that wrapped up in Philadelphia. But the first-ever pope from the Americas actually said some pretty nice things about our capitalism.
It was just this summer, after all, that Francis called capitalism's excesses "the dung of the devil." It sounds kind of bad when you put it that way. But on Wednesday, the pope found himself before the millionaires-financed-by-billionaires known as the U.S. Congress. As Francis shows us time and time again, the man knows his audience:
"It goes without saying that part of this great effort is the creation and distribution of wealth. The right use of natural resources, the proper application of technology and the harnessing of the spirit of enterprise are essential elements of an economy which seeks to be modern, inclusive and sustainable," he said. "'Business is a noble vocation, directed to producing wealth and improving the world. It can be a fruitful source of prosperity for the area in which it operates, especially if it sees the creation of jobs as an essential part of its service to the common good."
Will Bunch
Pope Francis delivered his historic speech Thursday to a joint session of Congress, and anyone expecting a fairly liberal bent to the pontiff's message wasn't disappointed. End the death penalty. More openness for immigration. Do something about poverty and homelessness. And, while you're at it, climate change. It was like your typical Attytood blog post, except more eloquent and without the typos. Conservative social causes? He has a few, but then again too few to mention, apparently.
There were a couple of surprises, however. One was Francis' invocation of two fairly radical American Catholic thinkers and doers of the 20th Century, Dorothy Day and Thomas Merton. The other was the pope's harsh and graphic condemnation of the international arms trade:
"Why are deadly weapons being sold to those who plan to inflict untold suffering on individuals and society?" he asked. "Sadly, the answer, as we all know, is simply for money – money that is drenched in blood, often innocent blood. In the face of this shameful and culpable silence, it is our duty to confront the problem and to stop the arms trade."
Will Bunch
"I am deeply grateful for your welcome in the name of all Americans. As the son of an immigrant family, I am happy to be a guest in this country, which was largely built by such families."
-- Pope Francis, speaking this morning at the White House with President Obama.
The very first words uttered by Pope Francis on his six-day U.S. odyssey that ends up here in Philadelphia were about immigration. Not that there should be any doubt that -- along with climate change and income inequality -- this is the heart of the holy trinity of issues that really matter to this pontiff right now. He's going to speak a lot more about the immigration issue when he talks in front of Independence Hall on Saturday. He's even slated to meet immigrants -- including some who are undocumented -- during the New York part of the visit.
Will Bunch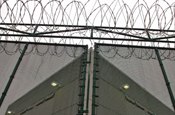 Pope Francis just landed in Washington a few minutes ago, which means he now has as many touch-downs in the United States this week as the anemic Eagles' offense (and he'll pass them when he heads to NYC). It's going to be a hell of a week. From climate change to immigration to (perhaps) social issues like abortion and gay rights, we're sure to hear more from the pontiff about the issues that matter to people than your typical three-hour presidential debate on CNN or Fox.
In some cases, this man from the Vatican by way of Argentina will call attention to things we've (and I'm absolutely including myself) shamefully ignored at home. Like the state of our jails. On Sunday morning, as you may have heard, Francis will be taking a side trip to Philadelphia's Curran-Fromhold Correctional Facility. That inspired the Marshall Project, a new journalism project that focuses on criminal justice and is off to a great start, to write this letter to Pope Francis about some of those things that we've taken for granted:
The numbers don't capture how these jails feel, though. Lawsuits against the conditions at Curran-Fromhold have described how three prisoners are sometimes housed in cells designed for two. The odd man out sleeps in a plastic cot on the floor called a "blue boat." One inmate, Everett Keith Thomas, scribbled on a handwritten federal complaint in October 2014, "I awakened to find mouse feces on my face and blanket in the blue boat." Jail officials say they are careful never to keep an inmate in a triple-cell for more than 45 days.