This guy! He's passing Sinatra (and fictional Underwood) as my all-time favorite Francis:
Pope Francis has hit out at unbridled capitalism and the "cult of money", calling for ethical reform of the financial system to create a more humane society.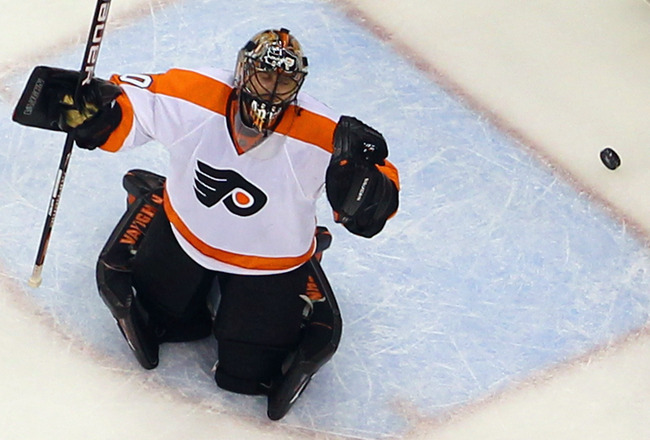 So I take one unpaid furlough day and this happens? Flyers' goalie Ilya Bryzgalov went all Philly.com commenter on us? Let's look at two of the things he said in the interview that may (more on that in a minute) end his career in our fair city: First. the comment that you (not me) might sign onto (warning -- some of Bryz' words were really translated and some others only went through Google Translator). It's on Philly and "ghettos":
There are enough of them. This is not a small part of the city. Too many do not work, live on welfare and get food stamps for. They just do not want to work. Their principle is: "Why should I work when I can live, let them raise taxes on the rich, which are injected. I'll sit on the dole, the year I will get it here, then move to another state - start getting there.
Last night I told you that I find the Justice Department probe of the Associated Press to be troubling, creepy, even Nixonian, a word I don't toss around lightly. Having had 24 hours to reflect, my opinion on that front has only hardened. Of the three (at least that was the number last time I checked) swirling Obama scandals that have bowled over the Beltway 500, I see these matters as different from each other as night and day and...another night. The Benghazi "scandal" is a joke that is melting away faster than the Wicked Witch of the West The IRS scandal is highly troubling (although a diversion from the more important issues of Big Money in politics...as most political scandals are a diversion) and demands a full-blown investigation, not that there's any chance of that not happening at this point, with this gang in Congress.
As for the AP scandal, this one continues to bother me the most -- not just because of the underlying facts, but because it crystallizes the things that have troubled me about Obama's presidency from early in his first term -- the broken promises on less secrecy and more transparency, the all-out war on whistleblowers, and a hostility to "unfettered" investigative reporting, no matter how many times that Jay Carney says otherwise.
Day 2 of my full-throated defense of the Associated Press, and a free media:
Who said it:
Attytood spoiler: That day was May 7, 2012...but first a quick history lesson.
Sigh...I know, I know, I write too much about the late 1960s and early 1970s, but this time it's really important. Because today that is the rallying cry for any presidential scandal, that this one is "worse than Watergate." But the Watergate break-in happened 41 years ago, which means that more than half of all Americans weren't even born yet, so you can't blame a lot of voters if they don't know much about what Watergate and the related scandals of Richard Milhous Nixon were all about.
UPDATE: In the time it took to write this, a new Obama scandal broke out (!!!) -- government spying on journalists. Finally, an Obama scandal worthy of the name Watergate. What a disgrace. Fire Eric Holder, for God's sake. Scandal score: 9.5.
ORIGINAL POST: You can't tell the scandals today without a scorecard -- here's a quick guide: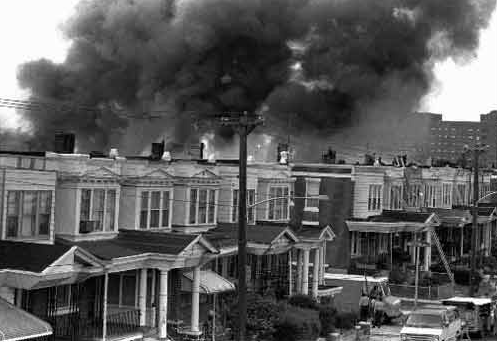 It's so still hard to believe that this really happened right here in Philadelphia, on May 13, 1985.
On May 13, 2013, it just seems like the rest of the world is on fire...stay tuned.
There's been a trending topic on Twitter all weekend, #BenghaziInFourWords -- which sums up conservatives on the topic. They don't want information, they want a bumper sticker. The best piece I've read this week is longer than four words. It's not by an ideologue of the right...or the left, but by James Warren of the New York Daily News. I'm jammed up with the work/newspaper/editing thing, but I highly recommend his take:
That's all seemingly lost in the fog of a Washington political war. Among the casualties are context and some facts:
In New Orleans, the second line becomes the front line:
New Orleans police say that a dozen people have been shot during a Mother's Day second-line parade.