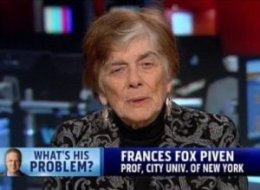 Blogger's note: It's been a few years since we had a guest post here at Attytood, but here's a GUEST POST written by my friend and colleague Sandy Shea, the editorial page editor of the Daily News. She went up and over the Delaware River today to catch anti-poverty expert Frances Fox Piven, and her report goes something like this:
Today, Rutgers-Camden's Center for Urban Research and Education hosted Frances Fox Piven, whose status and occupation can best be described by the title of her most recent book: "Who's Afraid of Frances Fox Piven: The Collected Writings of the Professor Glenn Beck Loves to Hate."
This says it all -- don't you think?
I'm trying to write a story (!) and get out of town, but I'll be back if I have something to say.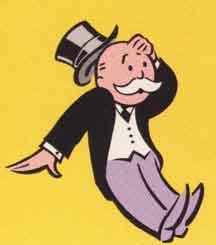 So says Noam Chomsky the guy who runs Goldman Sachs, the giant money-sucking vampire squid of American capitalism.
The Huffington Post flagged this comment earlier today, and understandably so.
Who knows why something goes viral on the Internet? That's not a rhetorical question...seriously, who knows? I don't. I'm still a little baffled that my various Twitter feeds. etc., filled up today with an artifact from 1982, as reported in a book that was published in 2001. Maybe because it is just so unbelievable to our modern ears -- the remarkably callous reaction of then-President Ronald Reagan's press secretary, Larry Speakes, and to a lesser extent the White House press corps to news of "a gay plague"...the then-newly-discovered disease called AIDS,
Here's a mind-boggling excerpt:
MR. SPEAKES: What's AIDS?
Q: Over a third of them have died. It's known as "gay plague." (Laughter.) No, it is. I mean it's a pretty serious thing that one in every three people that get this have died. And I wondered if the President is aware of it?
MR. SPEAKES: I don't have it. Do you? (Laughter.)
Q: No, I don't.
MR. SPEAKES: You didn't answer my question.
Q: Well, I just wondered, does the President—
MR. SPEAKES: How do you know? (Laughter.)
Q: In other words, the White House looks on this as a great joke?
MR. SPEAKES: No, I don't know anything about it, Lester.
Yes, I'm still boycotting "60 Minutes" until they do an independent probe of their Benghazi hoax, which I guess they're not going to do....truly appalling. For better or worse, every Sunday night when I do my weekly editing shift here at the Daily News I get to "watch" the CBS program through the stunned reactions in my Twitter feed, where people react with increasing revulsion as what was once a great journalistic franchise become a joke, alternating big-corporation puffery with right-wing propaganda.
Last night, Twitter tells me they went the puffery route...with Amazon.com founder Jeff Bezos, the new owner of the Washington Post.
There were oohs and aahs, I'm told, from credulous CBS reporters as Bezos revealed Amazon's bold plan to deliver books to your door by a drone, a plan that seems wasteful, ridiculous and might even be illegal. But if Bezos wants to learn more about journalism, he may eventually learn the term for what else he accomplished with his free ad on CBS, what we call "burying the lede."
...in the Ukraine:
KIEV, Ukraine — More than 100,000 people took to the streets of Kiev on Sunday, and thousands more rallied in other cities across Ukraine, to demand the resignation of President Viktor F. Yanukovich, the largest outpouring of fury so far over his refusal to sign far-reaching political and trade accords with the European Union.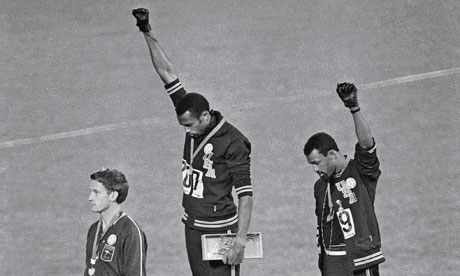 Don't just shop...empower yourself.
Thanksgiving, 1962:
"Let us renew that spirit by sharing the abundance of this day with those less fortunate, in our own land and abroad. Let us renew that spirit by seeking always to establish larger communities of brotherhood." -- John F. Kennedy, Thanksgiving proclamation.