Archive: September, 2010
Peter Dobrin

, Inquirer Classical Music Critic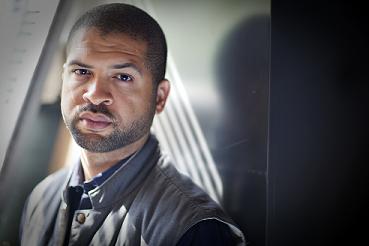 The name of composer Jason Moran, who was awarded a MacArthur Fellowship recently, might be familiar to Philadelphians. It was his Cane that was commissioned by the Kimmel Center for the opening of its Fresh Ink series in 2008. At that concert, the piece, played by Imani Winds, struck me as something that deserved more than one hearing, and perhaps that will now come to pass.
Here were my impressions:
The title refers to the Cane River in Louisiana, which runs through Natchitoches, where Moran's family lived in the 1700s. Literal references, if they existed, were hard to catch. But it does convey mood. In a rather conservative musical language, Moran in one movement pits melody against urgent, telegraphing rhythms. In another, he's pastoral and reflective. It's lovely music, but there was only a pale sense of musical material tying it to a sense of place.
Peter Dobrin

, Inquirer Classical Music Critic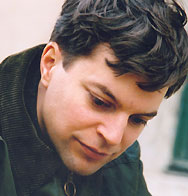 Usually, it's the singers. But so far in this young season several instrumentalists have given notice.
Dave Brubeck won't be at the Kimmel Center Oct. 26. He is "currently undergoing diagnosis testing, the results of which are not currently available," a Kimmel release says. The concert won't be rescheduled.
Citing medical reasons, the Philadelphia Chamber Music Society says Ivan Moravec has canceled his Oct. 19 recital. As sorry as we are not to be hearing the quietly legendary pianist, his replacement eases the pain. It's Till Fellner (pictured), the Austrian pianist who impressed us in recordings and who will be making his Philadelphia debut with this concert (same date) at the Kimmel's Perelman Theater.
Peter Dobrin

, Inquirer Classical Music Critic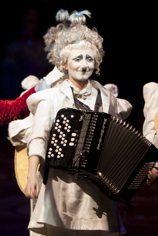 Lidia Kaminska's accordion brought her from her native Poland to Kansas, where she earned a rare, if not unique, doctorate in accordion, and then to Philadelphia, where was been picked up by Astral Artists. She brings serious artistry to an instrument more often discounted as kitsch (at least in this country), and performs for the pretigious Philadelphia Chamber Music Society in January at the Philadelphia Museum of Art.
But in the meantime, Kaminska has landed a great gig - traveling with Cirque du Soleil's Alegría. The show is currently on tour in Canada, and we caught up with her via email.
How did the job with Cirque come to be, and have you ever done this kind of work before?
This is definitely my first job for the Cirque. I have been working for Cirque du Soleil since September 2009. I got a call from them when I was visiting my parents in Poland. I had to decide in a few days if I wanted to do it. They needed an accordionist, a temporary position for 10 weeks. The accordionist who has the permanent contract has a medical problem, so she has been on and off the tour. I sent a application to the Cirque almost five years ago when I moved to Philadelphia from Kansas City, it was just after school. My husband heard about the Cirque du Soleil and he recommend that I apply for it. That was a quite surprise to hear from them after 5 years. I rebooked my ticket from Poland and went to Montreal for training, which included learning my make-up using about ten brushes. BTW, it takes me about an hour to put on my make-up before the show.
Peter Dobrin

, Inquirer Classical Music Critic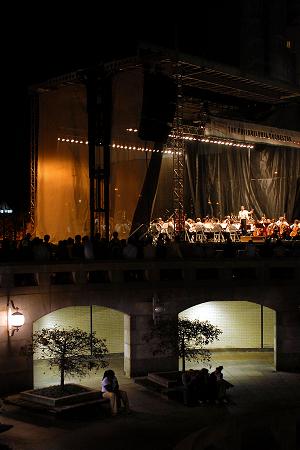 "What's the band? They sure got young ones in there," said one by-stander.
Well, yes.
"What - is the president coming?" wondered another.
Peter Dobrin

, Inquirer Classical Music Critic
This slot on the calendar has in recent years become the week the Philadelphia Orchestra comes roaring back to life after a few weeks of post-Saratoga vacation, and this year's roar starts today.
The annual meeting, if orchestra leaders choose to be fully revealing, should be anything but routine, given the current financial and artistic challenges. It happens Tuesday at 4 p.m. in the Kimmel Center's Rendell Room. Then, at 7 p.m. at City Hall, the last free neighborhood concert of the summer. The program: Glinka Overture to Ruslan and Lyudmila, Tchaikovsky Marche slave and excerpts from Swan Lake, Sibelius Finlandia and orchestral excerpts from Bizet's Carmen.
Opening Night of the 2010-11 season is Thursday, with Joshua Bell in Lalo's Symphonie espagnole. Charles Dutoit conducts. (Note the 7 p.m. curtain.)
Peter Dobrin

, Inquirer Classical Music Critic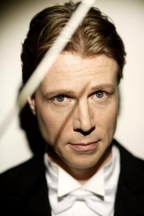 Philadelphia architecture firm KieranTimberlake has won the 2010 Cooper-Hewitt National Design Award for Architecture...The Michener Art Museum has received $500,000 from the the Warwick Foundation. Part of the gift will be used to pay off the foundation's pledge to the museum's capital campaign, while the remainder may become the start of an acquisitions endowment...The National Constitution Center announced the establishment of the annual Jennings Prize, a $5000 award given "to celebrate general-interest journalism that illuminates the Constitution's centrality to American identity and life."
The Rochester Philharmonic Orchestra has named Arild Remmereit (pictured) its 11th music director. The Norwegian-born conductor begins his four-year contract in September 2011...Grant Llewellyn and the North Carolina Symphony signed a contract extension keeping Llewellyn there through 2015...Attendance for the Philadelphia Orchestra's concerts at the Saratoga Performing Arts Center was 21 percent higher this past summer than the summer before, SPAC reports...The Delaware Symphony Orchestra has received a Latin Grammy nomination for its first commercially released recording: "Interchange" with the Los Angeles Guitar Quartet.

Peter Dobrin

, Inquirer Classical Music Critic
Renée Fleming and Paul Simon will join the Philadelphia Orchestra for this winter's Academy of Music Anniversary concert, the Academy announced.
Program details - among them, who will conduct - have not yet been set, said Academy president Joanna McNeil Lewis, but the double-bill is meant to cover both the classical and popular appeal the annual event has traditionally embraced.
Fleming, the highly regarded soprano, has been engaged to sing classical works, though she could also perform a song or two from her crossover repertoire. Simon, the venerable singer-songwriter, is expected to perform his well-known pieces with the orchestra, as the ensemble has done in recent Academy Anniversary concerts with pop singers such as Sting and Billy Joel.
NBC anchor Lester Holt will host.
"Our theme is protecting Philadelphia's cultural treasures," said Lewis. "Our hope is to get Philadelphians aware of the fact that if we don't donate to and volunteer for our nonprofits they're not going to survive. Philadelphia is rich with arts and culture, and we need to protect that."
Amphitheatre tickets for the concert-only portion of the Jan. 29 event, at $185, go on sale Thursday. The Academy of Music Anniversary Concert and Ball is a benefit whose proceeds are split between the orchestra and the 154-year-old venue.

Peter Dobrin

, Inquirer Classical Music Critic

The Opera Company of Philadelphia's flash opera video - which ArtsWatch wrote about a few months ago - has been seen on YouTube a rather astonishing 2,561,079 times. Discounting the possibility that company director Robert B. Driver has set his laptop on auto-repeat, that's a lot of opera lovers.

How about an encore, OCP?