Archive: July, 2013
Peter Dobrin, Inquirer Classical Music Critic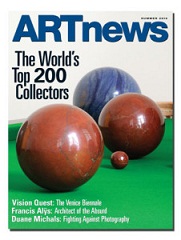 ARTnews' Top 200, just released, lists four Philadelphia collectors among the world's most active from an acquisitions perspective.
They are:
- John S. Middleton, 19th- and 20th-century American art. Middleton, who keeps a low profile, sold his tobacco business, Bradford Holdings, to Altria Group Inc. of New York, parent of Philip Morris USA, for $2.9 billion in 2007.
Peter Dobrin, Inquirer Classical Music Critic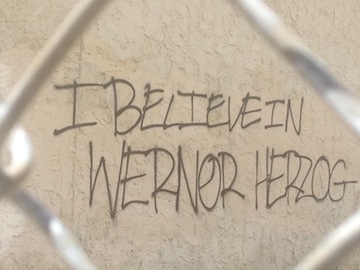 19th and Walnut Sts., July 10, 2:30 p.m.
Peter Dobrin, Inquirer Classical Music Critic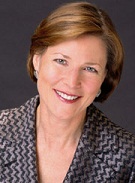 Anne Ewers will lead the Kimmel Center for at least another three years. The Kimmel president/CEO, whose three-year contract expired June 30, has not yet signed on the dotted line of her new contract, but expects to do so shortly, she said.
"I have to say, of all the places I've ever worked, I love this job the best," she said. "In terms of the history, the people, I love the feel of the community.The arts here, need I say, are marvelous."
Ewers said that despite challenges like higher costs associated with a new stagehands contract, and a lower rent negotiated with the Philadelphia Orchestra as part of the orchestra's chapter 11 proceedings, the Kimmel ended the fiscal year June 30 with a balanced budget.
Peter Dobrin, Inquirer Classical Music Critic
While a good percentage of the English-speaking world was getting all hot and bothered by Bradley Cooper and Gerard Butler visibly bromancing at Wimbledon recently, the more interesting fact about this photo is the spectacled female figure in front of them. Dame Edna? No, it's pianist Mitsuko Uchida. (She is sitting, we are told by sources who know this sort of thing, next to Edward, Duke of Kent.) Fun to see her pop up at a match. But shouldn't she be practicing Schumann in Marlboro, where she is co-artistic director of Marlboro Music?
Turns out the pianist canceled her participation at Marlboro - and several concerts in the first few months of 2013 - after suffering from vertigo.
"During this winter, I have been obliged to cancel more than 8 weeks of concerts and recordings, due to illness," she wrote in a note to Marlboro colleagues. "Therefore, in addition to the cancellations I have been forced to make, I have decided for the first time in 16 years to give myself a summer break. This means that I shall not be able to come to Marlboro. I shall miss Marlboro badly. I am looking forward to spending seven full weeks in Marlboro next year."