Archive: May, 2013
Peter Dobrin

, Inquirer Classical Music Critic
The routine sometimes has the feel of a long, repetitive march: airport, flight, diesel-infused bus ride, hotel and concert hall. Day after day, this is an orchestra tour. To the outsider the itinerary sounds glamorous: London, Beijing, Buenos Aires. But the reality is that there's little glamour to touring, and amid the fog of logistics the purpose to it all tends to get lost.
But then you get to a concert where the vibe from the audience is bright and expectant. It can happen in Boston or Ames, Iowa, that the music starts, and all the trouble of getting there melts away. The Philadelphia Orchestra – like many orchestras, in fact – feels like a gift even when alighting in places like Vienna and London, where ensembles of a high caliber are common. All the more striking are those concerts where perhaps the audience has never heard an orchestra of great power and virtuosity, and a connection is made.
The Philadelphians are in China again. This is not news in itself anymore. Like Cuba and Vietnam, the partition is down; pioneering can be that only so long before it becomes convention. (An orchestra tour to North Korea or Kabul – now that would be intrepid cultural diplomacy.) But music makes its own waves, and Inquirer music critic David Patrick Stearns is there to report on the relationship between an orchestra and country wrought of mutual need, and the collateral humanitarianism that invariably breaks out when an orchestra moves among the people.
Peter Dobrin

, Inquirer Classical Music Critic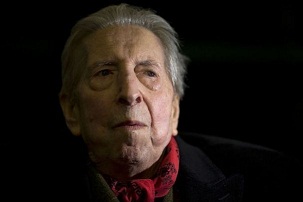 The enormously important French composer Henri Dutilleux has died, the BBC reports. More than anyone else, Dutilleux was a link to Debussy, taking ideas in that composer's late output and carrying them to their 20th century ends. His music was meticulously crafted, orchestrations filled with light, and melodic material shaped of mystery.
His music has been heard often locally. The Philadelphia Orchestra featured several of his works during the Charles Dutoit era, particularly in the 2010-11 season. The Cello Concerto was done in 1991; read a review here. Orchestra 2001 performed Mystere de l'Instant in 2011, covered here.
The Boston Symphony Orchestra commissioned works from him, including ``The Shadows of Time,'' Five Episodes for Orchestra, reviewed here.
Peter Dobrin

, Inquirer Classical Music Critic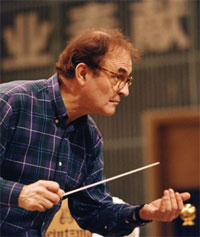 Charles Dutoit had a long personal and professional relationship with Henri Dutilleux, the great French composer who died Wednesday at age 97. Speaking from Singapore Wednesday night, Dutoit called Dutilleux one of the most important composers of the second half of the 20th century, and offered these reflections.
I met him in Boston, when I was a student, when Munch was conducting the first performance of his Second Symphony [in 1959], which was commissioned by the Boston Symphony Orchestra. I was there for the concert of course, but I met him only by complete chance the next morning. I was going back to New York for my flight to Europe, and who was seated next to me but Dutilleux himself. I was trying to talk to him, but he was very shy, and eventually I asked him if he was going to Paris, and he said no, he was going to New York to hear Stravinsky conduct his [Stravinsky's] Movements for Piano and Orchestra. I was completely overwhelmed by the news, because Stravinsky played such an important role in my life, since he spent the first World War in my country [Switzerland], where he composed The Soldier's Tale. So Dutilleux actually gave me the way to meet Stravinsky in New York.
Twenty years later in Montreal, I invited several composers in residence there, and the first one was Messiaen, the second was Xenakis, and the third was Dutilleux. We performed the American premiere of the Violin Concerto with Isaac Stern in Carnegie Hall, and then Boston. Dutilleux was with us and we became great friends. I did the first performances in Paris of some of his works, I recorded the Violin Concerto and the Cello Concerto for Erato, and I took his music all over the world.
Peter Dobrin

, Inquirer Classical Music Critic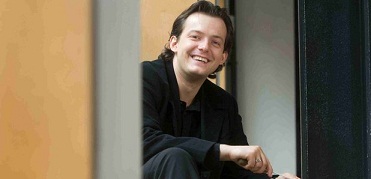 Andris Nelsons will be the new music director of the Boston Symphony Orchestra, the orchestra announced Thursday. The appointment of Nelsons, at 34, follows the trend of many U.S. orchestras in hiring relative youngsters. He will be music director-designate in the coming (2013-14) season, and succeeds James Levine, who was music director from 2004 to 2011. Latvian-born, Nelsons has been music director of the City of Birmingham Symphony Orchestra since 2008. His rapport with the BSO is not long-established; he first led the group in 2011.
Nelsons will take on the title music director in the 2014-15 season for an initial five year commitment, leading 8-10 weeks of programs during the 2014-15 season in Symphony Hall; he will lead 12 weeks of programs each subsequent year of the five-year contract, a spokeswoman said.
Peter Dobrin

, Inquirer Classical Music Critic

All of classical music is looking to freshen the concert format - flash opera, rush-hour performances, pop-up serenades. Philadelphia, with its row-home urban fabric, might look at this format, written about by the New York Times. The author caught a window concert in Brooklyn Heights. The piano was turned with the back toward an open window, and chairs for listeners were set up just outside. Read about it here.

Of course, it works only for ensembles of a certain size. For a marching band - say, a Turkish marching band - you really need to close the street, which is exactly what's happening Wednesday between 5 and 7 p.m. at South and Passyunk. Thirty-three members of the Turkish Mehter band, based in Bursa, will be performing on traditional instruments: the kös (a giant timpani), nakare (a small kettledrum), davul (a bass drum), zil (cymbals), kaba zurna (a bass zurna), boru (a relative of the trumpet), and cevgen (a stick with small concealed bells).
Peter Dobrin

, Inquirer Classical Music Critic
The Curtis Institute of Music has built a roomy new stage, and it is accessible to nearly anyone who can type www.curtisperforms.curtis.edu/.
Performances by Curtis students, faculty and alumni are being loaded onto the site, making available for free videos of ebullient Mendelssohn string quintets, contemplative Piazzolla guitar works, popular Rossini arias and other pieces.
Eventually, the site will offer dozens of recorded performances taking place at the school and in Verizon Hall, as well as selective live streaming.
Peter Dobrin

, Inquirer Classical Music Critic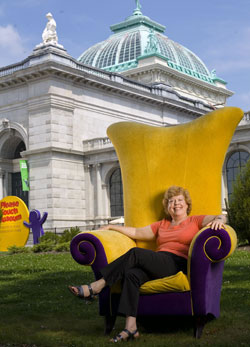 Please Touch Museum president and CEO Laura Foster is stepping down. Foster, leader of the museum for five years, said Tuesday it was a good time for her to move on.
"I want to do some new things," she said. "I want to spend time with my new grandchild. Twenty-two years is a long time," she said, referring to her start at the museum initially as director of development and marketing.
Foster's contract is up in November. How much longer she will stay has not been determined, said board chairperson Sally W. Stetson.
Peter Dobrin

, Inquirer Classical Music Critic
Even before his first elegant keyboard gesture, Peter Nero got a standing ovation.
"Can we try that again, please?" asked Nero ironically, drawing a big laugh from his admirers.
But seriously, no — it won't happen again. Sunday's concert was his last as music director in Verizon Hall. The sign above the stage said it all: I the lights that spelled out "Peter Nero and the Philly Pops," the bulbs making up "and the" were burnt out, like unintentional supertitles signaling the now-severed relationship between the maestro and the group he led since 1979.