Archive: April, 2010
Peter Dobrin

, Inquirer Classical Music Critic
It's extremely unlikely that the piece has been written Yuja Wang can't play. For her, there is no repertoire too steep to conquer. The technique is simply off the charts. That all this piano brawn emanates from the elfin frame of a 23-year-old recent Curtis Institute of Music graduate somehow multiplies the wonder.
She programmed wisely for her current recital tour, which, after cancellations in California due to a sore arm, continued Thursday night at the Kimmel Center. Verizon Hall was stocked (if far from capacity) with friends from her Philadelphia days, and, to judge from the applause between movements, a lot of classical newbies. She gave them what they came for - intense athleticism, a winsome stage persona, and grateful bows so deep you feared she might hit her head on the piano bench.
The meat of the program was Prokofiev's Sonata No. 6, which, in this marriage of pianist and work, might as well have been composed for her. It asks for everything - abrupt exactitude in the first movement, light-hearted relief in the second, a dreaming-in-sound third, and a fourth movement of canny pacing and order. There's nothing untraditional in her approach, but the piece did open promising peeks into the personality of this still-emerging musician - a touch of mischief in the second movement's jolly left-hand melody, and some deeply felt emotion as the third movement floats off.
Schumann's Symphonic Etudes represents a kind of unreachable apogee of technique, but it takes a musical seer to hear the entire piece in her head at once and divine its essential messages. That's always the challenge with Schumann. Wang of course has the notes down, and she'll no doubt arrive one day at an original interpretive point of view that doesn't make the technique an end in itself. In the meantime, I was particularly taken with the way she handled a section of Mendelssohnian lightness; a machine gun of feathers couldn't have kept pace with Wang. She wisely told you which notes were important in a slow section that only obliquely refers to the melody.
She also performed Liszt transcriptions of three songs by Schubert, and a selection of Scriabin poems and etudes. But the most compelling personality arrived not until the encores. Scarlatti's G Major Sonata, K. 455, went at a pace considerably more manic than the "allegro" marking, but with euphoric results. Hands blurred in the Yuja Wang take on Volodos' arrangement of Mozart's "Turkish March." For any listener who remembers Horowitz as the supreme being in repertoire of this kind, here was his heir. She was, in this one piece, as a goddess.
- Peter Dobrin
Peter Dobrin

, Inquirer Classical Music Critic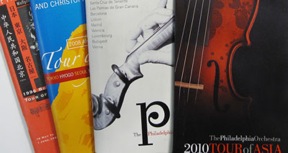 Is there such a thing as a Japanese classical-music eccentric?
Almost every word in that sentence defies some sort of conventional wisdom. Yet when you look around at this foreign turf, it often feels like a parallel musical universe with any number of wrinkles that both appeal and repel. A visit to Tokyo's Tower Records (yes, there is one) during spare moments on the Philadelphia Orchestra's Asian Tour revealed any number of local stars, both homegrown and adopted, all intriguing in one way or another.
Venerability counts for a lot here - one way to explain the phenom that is Fuziko Hemming, who at age 70 something doesn't let partial deafness stop her from having a concert pianist career. She appears onstage wearing odd hats over her often-disheveled hair, plays selected movements from classical sonatas and has flashes of genuine musical insight – enough to sell discs in the millions in Japan but not enough to sustain a career in the U.S. She played Alice Tully Hall in New York last year, and it was a trip, with New Yorkers scratching their heads at intermission while Japanese ex-pats bought every Fuziko CD in sight.
At the other end of the age spectrum is young, willowy Yoshihiro Kondo, a pianist with definite teenybopper appeal who chose to record Chopin's Piano Concerto No. 1 with a string quintet rather than the usual orchestra. It's interesting in a palm-court music way, but only because he definitely knows his Chopin, even if he doesn't always know how to fill the spacious tempos he prefers.
You can't get very far in Tower without confronting Takashi Asahina, who labored as a house conductor in German radio for decades, came home to Japan and was musically canonized: Before his 2001 death at age 93, he had recorded the Bruckner symphonies endlessly with ever more contemplative tempos. And some of these recordings are pretty great. He earned his sainthood – as well as lots of downloads available on Amazon.com.
Then there are the transplants. If there's an artist you haven't heard about for three or four decades but is known to be in good health, look to Japan. That's where Ruth Slencynska, an unjustly-forgotten American pianist now in her mid-80s, has just issued a new Brahms disc. I was the envy of the Tower classical staff when I let it be known that I had visited her in recent years in her Manhattan apartment. Any place else, the reaction would be indulgent.
The big Tower discovery, however, was Éric Heidsieck, a French pianist known for his complete Beethoven sonata cycles in the 1960s, but not a great deal else (at least internationally) until recently recording all the Mozart piano concertos, available only in Japan. It used to be that Los Angeles was where geniuses went to die. Then it was the Curtis Institute of Music. But Japan has always given great but less career-centric artists something of an old-age annuity. Even the great violinist Szymon Goldberg was lured from the Curtis Institute to Japan in his later years – despite the fact that he'd been captured by the Japanese in World War II and sentenced to a few years in a hard-labor camp – many political mutations ago.
- David Patrick Stearns
Peter Dobrin

, Inquirer Classical Music Critic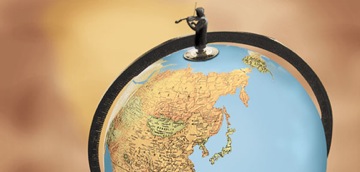 For the next couple of weeks, from time to time, ArtsWatch will host Inquirer music critic David Patrick Stearns, who is on tour with the Philadelphia Orchestra. Here's his first blog post.
TOKYO - They bow to their buses here, or at least to those in them. That arrestingly genteel custom - bowing to people the way Americans would say "hi there," as well as to the vehicles that whisk them away - greets jetlagged travelers arriving off long flights to Tokyo and is a pleasant harbinger of what's to come in the Philadelphia Orchestra current 2010 tour of Asia.
Particularly in Tokyo, you need it. There's a reason you don't hear many love songs written about Tokyo ( at least in comparison to Paris or New York): Though one of the world's great metropolitan areas, it's daunting, a bit of an urban rainforest, with buildings of every kind mashed together, construction cranes towering everywhere because they're still building more, expressways stacked on top of each other in triplicate, and a sense that every square inch has been put to optimal use.
Peter Dobrin

, Inquirer Classical Music Critic

Fabio Luisi, a frequent guest conductor at the Metropolitan Opera, will assume the title of principal guest conductor starting in 2010-11. The Italian maestro first conducted at the Met in 2005 (Don Carlo) and will return in 2010-11 for Ariadne auf Naxos and Rigoletto. Luisi follows Valery Gergiev in the spot. He was principal guest from 1998 to 2008.

Luisi is currently chief conductor of the Vienna Symphony and artistic director of the Pacific Music Festival in Sapporo, Japan. He has been guest conductor with the New York Philharmonic, Boston Symphony, Chicago Symphony, Vienna Philharmonic and Royal Concertgebouw of Amsterdam.

In the meantime, another frequent Met conductor, Yannick Nézet-Séguin, has signed an extension of his contract with the Rotterdam Philharmonic. He will remain music director there - he also followed Gergiev in the post - at least through 2015, the orchestra announced April 23.
Peter Dobrin

, Inquirer Classical Music Critic

In a press release, Symphony in C promotes its upcoming concert with a testimonial from a rather notorious music lover: Hitler.

Really. Here it is.

"CAMDEN, NJ (February 9, 2010) –Symphony in C and Music Director Rossen Milanov present a concert of Lyrical Grandeur on Saturday, May 8, 2010 at 8:00 p.m. at the Gordon Theater, Rutgers-Camden. The concert opens with the Schumann's jolly and ebullient Konzertstück for Four Horns. The evening and season concludes with Anton Bruckner's beloved and lyrical Symphony No. 7, a piece that Adolf Hitler enjoyed so much that he consecrated a bust of Bruckner at Regensburg's Walhalla. Later, a recording filled the air as the death of Hitler was announced on Radio Berlin."
Peter Dobrin

, Inquirer Classical Music Critic

You're buying your weekly sopresetta and organic eggs Saturday afternoon at the Reading Terminal Market, and the guy next to you starts belting out Verdi. A woman nearby joins in. And another. They're pretty good, and you sense they're being accompanied by the sound of a full orchestra. And then you realize the joke is on you.

Only it's not a joke. Saturday at Philadelphia's great kitchen pantry, the Opera Company of Philadelphia ambushed shoppers by planting a little La Traviata among the green grocers, bakery stalls and fish mongers. OCP called it "Flash Opera," and to my mind, it was much more than a publicity stunt for the troupe's upcoming run of La Traviata.

Watch the video, produced and smartly edited by Beholder Productions. One of OCP's thirty choristers who showed up for the event - they were dressed like any other shoppers - starts to sing. Two young women listen and chuckle. An older woman looks completely enraptured. Listeners start snapping pictures. One of the female singers puts her arm around an older man while she sings, as his wife cracks up. Verdi's "Brindisi" picks up steam, and the chorus finishes with a flourish. The Saturday afternoon crowd of unsuspecting listeners breaks into applause and cheers of "bravo."
Peter Dobrin

, Inquirer Classical Music Critic

Pianist Yuja Wang canceled four recitals in California recently. A doctor advised rest for a sore arm, her publicist said. But the Curtis grad is in New York now practicing for her recital Thursday at the Kimmel Center.

"She is feeling fine and her arm is not sore any longer, so she is good to go this week for her recital at the Kimmel Center," her spokeswoman said.

Her program includes Prokofiev's Sonata No. 6, Liszt's arrangement of Three Lieder by Schubert, Schumann's Symphonic Etudes, and Scriabin. Looks like plenty of tickets remain.
Peter Dobrin

, Inquirer Classical Music Critic

Never one to let his fingers sit idle, Lang Lang wrapped up a recent concert with the Schleswig-Holstein Festival Orchestra in San Francisco by playing Flight of the Bumblebee on an iPad. We wonder how royally the king of product endorsements was compensated for the gag. The conductor for the concert? He looks familiar.