Archive: February, 2012
Peter Dobrin, Inquirer Classical Music Critic
The Philadelphia Orchestra Association has signed on president and CEO Allison B. Vulgamore for another three years. Vulgamore, who took the helm of the troubled orchestra with an initial two-year contract starting in 2010, will remain its leader through Dec. 31, 2014, according to a proposed deal filed Wednesday and subject to approval by U.S. Bankruptcy Court.
"We have a contract and we're delighted," said orchestra chairman Richard B. Worley. "We thought it was a fair and reasonable contract that gives us a chance of keeping her for three years and working productively."
An orchestra spokeswoman said Vulgamore was unavailable for comment.
Peter Dobrin, Inquirer Classical Music Critic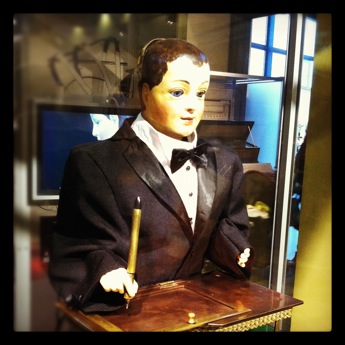 If you've been to the Franklin Institute in the past few days, you would have found its automaton all duded up in something new - a tuxedo.
Turns out the little fellow thinks he's going to the Oscars this weekend, and, in a way, he is.
Martin Scorsese's Hugo - based on the children's book The Invention of Hugo Cabret by Brian Selznick - has been nominated for 11 Academy Awards. What some fans of the movie might not know is that when Selznick was writing his book, his research led him to the Franklin Institute.
Peter Dobrin, Inquirer Classical Music Critic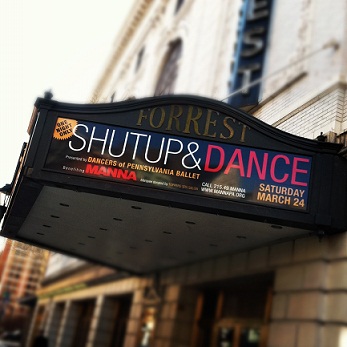 It's back. You know what to do.
Peter Dobrin, Inquirer Classical Music Critic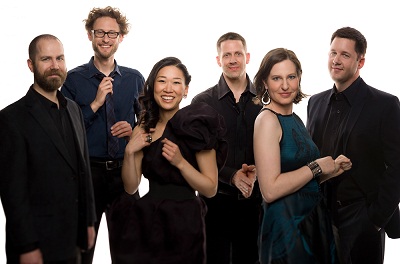 Chicago-based ensemble eighth blackbird will alight at the Curtis Institute of Music for a residency to last at least three years.
Initially funded with a $450,000 grant from the Andrew W. Mellon Foundation, the sextet's members — who picked up a new Grammy this past weekend — will bring expertise in 20th- and 21st-century instrumental techniques to Curtis students in coachings, side-by-side performances, and world premieres.
The residency, which starts in October and lasts a total of four weeks each school year, grew out of shorter previous visits, including one in which Curtis students performed with the group in Steve Reich's Double Sextet, which eighth blackbird had commissioned and premiered.
Peter Dobrin, Inquirer Classical Music Critic
Philadelphia Orchestra tuba player Carol Jantsch has accepted a teaching post at Yale University. Fans of her work in the orchestra need not despair. She starts at Yale in the fall, but will commute from Philadelphia to New Haven, where she expects to have two students.
Jantsch said there would be no change in her status with the Philadelphia Orchestra.
"I am not leaving the orchestra or taking any leave [of absence]," she said in an email.
Peter Dobrin, Inquirer Classical Music Critic
(Early version of review slated to appear Friday.)
The theme from "Summer of 42."
"Days of Wine and Roses."
Peter Dobrin, Inquirer Classical Music Critic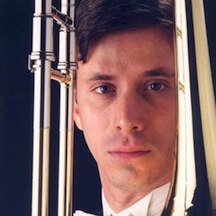 It's official. Nitzan Haroz, the Philadelphia Orchestra's principal trombonist, has taken the same position with the Los Angeles Philharmonic.
Here's his statement:
"I have accepted the position of principal trombone of the LA Philharmonic and will start in August of 2012. I feel fortunate that the Philadelphia Orchestra is granting me a year's leave of absence as I move through the tenure process in LA. This is for me the best and most prudent way to approach the opportunity with the LA Philharmonic."
Peter Dobrin, Inquirer Classical Music Critic
The Philadelphia Orchestra Association has filed a request with U.S. Bankruptcy Court to extend the period of time during which it has the exclusive right to submit a plan of reorganization. If approved, it would be the third such extension.
Tuesday's filing moves forward the exclusivity period 90 days to May 11. Not that there's been any hint of an outside entity putting forward a competing plan of reorganization.
Despite the extension, Lawrence G. McMichael, the Association's lead bankruptcy lawyer, says he still expects a plan of reorganization to be filed with the court in February, with an exit from bankruptcy in late April or early May. "Everybody just wants to get it done," he said Wednesday. Orchestra leaders say the sooner the group can exit bankruptcy - it filed under chapter 11 April 16, 2011 - the sooner serious progress can be made on the $160-$170 million they need to raise during the next several years for operations and endowment.