Archive: February, 2010
Faced with nearly 40-percent-empty houses and the threat of bankruptcy, musicians of the Philadelphia Orchestra have agreed to a freeze on minimum salaries for next season, early negotiations for a new labor contract and a hiring freeze with certain qualifications.
Musicians also agreed to give up an expected increase in contributions to their under-funded pension fund while a musician-board-staff task force works to "identify viable pension plan options for musicians and staff."
The concessions could save $4.5 million, according to their employer, the Philadelphia Orchestra Association.
"It was a difficult but necessary decision to make," said members committee chairman John Koen, a cellist. But in the end, "the overall economic state of the orchestra" persuaded players, he said, declining to characterize the closeness of Thursday night's vote on the new terms.
Combined with an earlier set of give-backs and changes in work rules, the new pact could bring $8 million in savings over 2 ¼ years.
New orchestra chief Allison B. Vulgamore, who started work a month ago, said the savings were "critical" to the orchestra's survival. But just as important, she said, they are "a signal and truthful articulation of the fact that the orchestra board and management and musicians are coming together awfully quickly to look the future in the eye."
A new contract is expected to be in place by March 2011, according to the agreement between musicians and the orchestra's still-new leadership.
The orchestra began the season with the launch of a $15 million emergency drive intended to underwrite operations for this season and next. That effort is well underway, with about $8 million firmly committed, Vulgamore said yesterday, as fund-raising continues.
"Now we're going back to family and friends to allow the organization to keep its doors open and audiences coming while we go forward with strategic planning," she said.
Still, even with all the musicians' concessions and the recovery fund, the orchestra is currently projecting a $3.3 million deficit for the current fiscal year, said orchestra CFO Mario Mestichelli.
Vulgamore also said yesterday that she has hired an orchestra marketing specialist to help revive ticket sales. Christopher Stager, a consultant who has worked with the Cleveland Orchestra and other major and mid-size orchestras, will commute from New York during the next nine months.
Vulgamore said she still expects to hire a permanent marketing vice president, but for now, "I want to get sales up." The orchestra has been operating without a marketing vice president this season, and attendance has been basically stagnant at about 63 percent.
Asked whether the orchestra will abandon its widely ridiculed new "Unexpect Yourself" advertising campaign, Vulgamore said: "We're reviewing everything now."
A raise re-negotiated in May would have increased the minimum musician salary in March 2011 to $131,040 from the current $124,800, but the new concessions eliminate the scheduled increase. Many players – principal and other titled musicians - earn much more, since they have individually negotiated salaries.
The hiring freeze is to remain in effect for the duration of the current contract, though Vulgamore allowed that certain leadership positions, if they came open, might be filled.
The freezing of pension-fund contributions will save the Association an enormous sum, even if it is a stop-gap: $4.7 million over three years, said Mestichelli.
The wiggle room in the total amount the Association expects to save - the $8 million - comes in part because the financial implications of changes in certain work rules are unknown. These rules involve matters such as how and when substitute players are contracted and how many rehearsals are needed for a particular program.
"We're not entirely sure whether all the work rule changes will be achievable in 2011," said Mestichelli.
Said Vulgamore: "It's about living efficiently."


It's a newsy February.
Charles Dutoit is stepping down from artistic leadership of the Philadelphia Orchestra's summer series in Saratoga Springs, as David Patrick Stearns reports.
The Kimmel Center continues to shrink, with cuts to programming, administration and the budget. Some longtime staffers were among the 15 dismissed yesterday.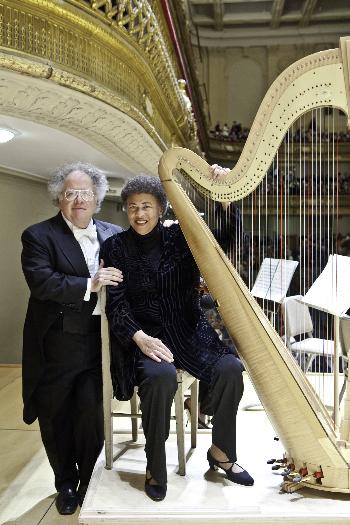 Quote of the day:
"Anyone who has played Mahler's 5th Symphony in the BSO knows that it was not the guys with the batons who conducted the Adagietto, it was Ann. Her sense of rhythmic proportion and pacing is unparalleled."
So says Boston Symphony Orchestra bass player James Orleans, about Ann Hobson Pilot, the orchestra's harpist who retired in August after 40 years with the BSO. The Boston Musicians' Association today announced that Hobson - a former Philadelphian - would receive its Lifetime Achievement Award.

After two decades as artistic director of the Philadelphia Orchestra's summer residency at the Saratoga Performing Arts Center, Charles Dutoit is stepping down. This August will be his last in Saratoga Springs, the arts center announced today. He took over the three-week series in 1990.
Chantal Juillet, music director of the Saratoga Chamber Music Festival, will also leave so the two can "devote more time to other artistic commitments and projects."
Dutoit and Juillet were recently married.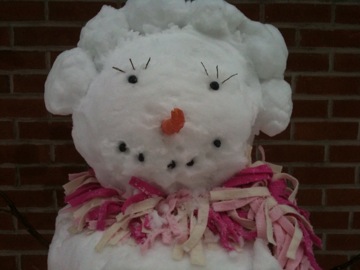 Keep smiling. The snow is melting, concerts are coming. The Philadelphia Orchestra has dropped Barber's Night Flight from the program opening this afternoon - snow-thwarted musicians missed some rehearsal time this week - but the rest of the program stays: Chopin's Piano Concerto No. 2 with Louis Lortie, Kancheli's "Morning Prayers" from Life without Christmas and Stravinsky's Firebird (suite). Andrey Boreyko conducts.
Too bad about the Barber - it's a great piece. Now it goes the way of Vaughan Williams' Symphony No. 6 and Martinu's Symphony No. 3; both oh-so-slightly-off-the-beaten-path works were scheduled and then dropped from the orchestra's programs this year. The orchestra doesn't seem to realize that a lot of listeners choose a concert based on repertoire. How else to explain the fact that at least 24 hours after the decision to drop the Barber, the Philadelphia Orchestra website still showed that the Barber will open the concert?
But for novelty, there's still Network for New Music. Most excellent and highly evolved composer Maurice Wright explains his multimedia Darwiniana in the YouTube video below. The piece, along with several others inspired by Darwin, will be premiered Feb. 19 and 21 in a poetry-music collaboration of the American Philosophical Society and Network for New Music. Tickets here.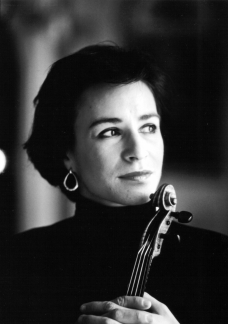 Charles Dutoit and his longtime partner were wedded Monday in San Francisco. The Philadelphia Orchestra's Swiss-born chief conductor, 73, married violinist Chantal Juillet, 49, an orchestra spokeswoman confirmed.
Juillet has most recently acted as Dutoit's assistant, but the two are established artistic collaborators. She joined the Montréal Symphony Orchestra (of which Dutoit was music director) in 1985 and became concertmaster in 1990. She has led the Saratoga Chamber Music Festival since its founding in 1991; Dutoit has been artistic director of the Philadelphia Orchestra's summer series at Saratoga Springs since 1990. She studied at the Juilliard School and Indiana University.
It is Dutoit's fourth marriage. He was married to pianist Martha Argerich from 1969 to 1973, and in the 1980s to economist Marie-Josée Drouin (now Marie-Josée Kravis, the current wife of financier Henry Kravis). His first marriage was to Ruth Cury.
Today's concert of the Curtis Institute of Music orchestra will take place, as planned, at 2 p.m. in Verizon Hall.
The program: Vaughan Williams' Fantasia on a Theme by Thomas Tallis, the Penderecki Horn Concerto and Bruckner's Symphony No. 4. Robert Spano (pictured) conducts.
ArtsWatch predicts that a Superbowl-weary, snow-addled crowd will overwhelm Verizon Hall, chanting "Bruckner, Bruckner..." at intermission.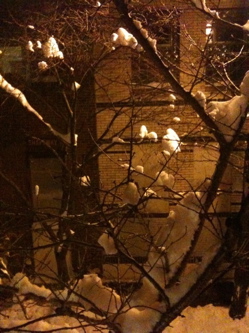 For the first time in memory, the Philadelphia Orchestra has let the snow win. Tonight's concert has been canceled.
"Although it is unprecedented for the Philadelphia Orchestra to cancel a concert due to snow, the decision was made after evaluating numerous factors related to the snowstorm," said an orchestra spokeswoman in a statement. "SEPTA's decision to cancel bus service and all Regional Rail service made it clear that our patrons and Orchestra musicians would be uniquely challenged to attend this evening's concert. Both Governor Rendell and Mayor Nutter have asked people, if possible, to stay off the roads, and the Mayor's Director of Emergency Management, Maryanne Tierney, supported the Orchestra's decision to cancel."
Ticket holders to tonight's performance may donate their tickets; exchange into one of the Beyond the Score concerts (April 8 and June 3); or they may exchange into another subscription concert of their choice prior to the close of the season in June. Patrons are asked to call Ticket Philadelphia between and Feb. 8 and 19 at 215-893-1999 to make arrangements.