Archive: December, 2012
Peter Dobrin

, Inquirer Classical Music Critic
When he wasn't reporting for The Bulletin, teaching English at Haverford College or lecturing in Japan on a Fulbright, John Ashmead was taking photographs. Ashmead died in 1992 at age 74, and lately his daughter Theodora Wheeler Ashmead has been posting many of his photographs on Facebook, including this one, taken at Broad and Chestnut Streets sometime in the 1950s or '60s.
ArtsWatch is grateful to Theodora for allowing use of the photograph to help wish readers a peaceful city Christmas.
Peter Dobrin

, Inquirer Classical Music Critic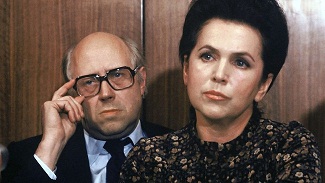 The great Russian singer Galina Vishnevskaya has died, the New York Times reports. The widow of cellist and conductor Mstislav Rostropovich died Monday in Moscow at the age of 86.
She performed for 23 years at the Bolshoi and also spent some time at the Met. Tagged as "ideological renegades," Rostropovich and Vishnevskaya were stripped of their citizenship by the Soviet government. The couple had allowed Aleksandr Solzhenitsyn to live in their country home in the late '60s and early '70s.
Some Philadelphians may remember when she and Rostropovich had a presence at the Curtis Institute of Music - him leading the orchestra, and she conducting master classes. Vishnevskaya was a visiting voice teacher for the school from 1991 to 1997.
Peter Dobrin

, Inquirer Classical Music Critic
In these parts, it's not Christmas time until the man in the white beard says so. That would be Peter Nero.
For more than a dozen years, he has presided over an annual holiday show with his Philly Pops. Nero is stepping down at the end of the season, which means that the current run in Verizon Hall is probably your last-ever chance to hear Enescu, Glière and Mussorgsky as the pike, carp and whitefish of a giant gefilte fish of a Hanukkah medley. Nero's successor is not a pianist, which also suggests that if this tradition continues, the format won't feature a jazz pianist who somehow manages to be both erudite and haimish, with a little show-biz humor thrown in for good measure. Nero is the end of the line.
Take his Christmas adaptation of "Gangnam Style" (please). PSY's video has clocked 925 million hits on YouTube, and that's good enough for Nero. He put together his own version for Santa, a line of leggy young dancers and a Korean singer from the University of the Arts as Nero chimed in at the punch line ("Oh, Santa baby"). This, obviously, is what a 78-year-old Jew from Brooklyn can do when he really puts his mind to it.
Peter Dobrin

, Inquirer Classical Music Critic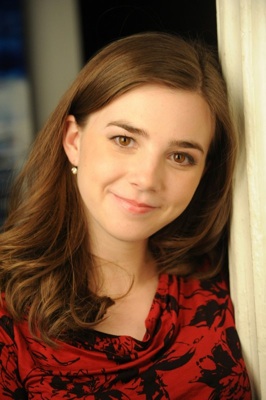 Though deeply loved as the city's chief musical importer, the Philadelphia Chamber Music Society strikes a thoughtful balance between local and foreign. Friday night's partnership between Curtis Institute of Music student Sarah Shafer and venerable pianist Richard Goode was a particularly successful incident of this kind of blending.
One might also conclude that reaching across the generations was efficacious. The program of mostly Schubert and Brahms nestled piano repertoire alongside songs (they also joined in a Mahler song), and you couldn't help but sense that Goode was more vivid when he was looking over at the soprano, leaning into her sound, rooting for her in a way that was less urgent in his work alone.
Shafer – who spent two summers at the Marlboro Music Festival, where Goode is ensconced – seems on the brink of a real career. But her time at Curtis has hardly been a secret, and her journey from green talent to a formidable personality is remarkable. The small Benjamin Franklin Hall at the American Philosophical Society may have made it easier to put across certain qualities, but there's no question those qualities are there. This is a voice of individualistic character.
Peter Dobrin

, Inquirer Classical Music Critic
Ninth and South Streets, Dec. 8, 9:03 p.m.
Peter Dobrin

, Inquirer Classical Music Critic

They just couldn't let him go. As Gustavo Dudamel basked in audience love along with the Simón Bolívar Symphony Orchestra of Venezuela Wednesday night, a few in Verizon Hall unfurled Venezuelan flags and shouted suggested encores.

"After this huge piece," the conductor said in the wake of a Strauss tone poem, "we're getting old."

Who knew about this gift for being coy? The audience got its encore, and then another.
Peter Dobrin

, Inquirer Classical Music Critic
Here at ArtsWatch, we don't like to equate money with art, but we can't help notice that $10 to hear mezzo Stephanie Blythe is an awfully good deal. Not to mention $10 for violinist Miriam Fried (pictured) and pianist Jonathan Biss.
So, as a gift to readers, we're happy to pass on what's probably the best music bargain of the year: Today, Tuesday, is $10 Day at the Philadelphia Chamber Music Society. For the seventh straight year, some remaining concerts - this year it's 12 - are on sale, any seat for a sawbuck.
Details here.
Peter Dobrin

, Inquirer Classical Music Critic
The orchestra is a remarkable chameleon. At Saturday's second family concert of the season, the Philadelphia Orchestra kept changing form - inhabiting a pure classical realm one moment, pops the next.
Conspicuously, the two coexisted in a single piece. Bill Holcombe's 'Twas the Night Before Christmas, conducted by Cristian Măcelaru and narrated by Charlotte Blake Alston (pictured), is a suavely packaged catalog of tunes, from traditional Christmas to Wagner's Siegfried horn call. Sometimes all it takes is a flash of a melody, a micro reference, to illustrate a portion of Clement C. Moore's poem. The piece, brought to the orchestra by its artistic administrator, Jeremy Rothman, was supremely satisfying - but mostly because the orchestra could sway so convincingly between its quick-silver changing idioms.
Young dancers from Pennsylvania Ballet II stepped onto the stage for excerpts from The Nutcracker. Sarah Lee, 19, as Coffee in the "Arabian Dance" was its chief pleasure, assured and poised.