Archive: December, 2011
Peter Dobrin, Inquirer Classical Music Critic
Ever since he was a boy in China, Lang Lang has wanted to perform with the Grouch Symphony Orchestra. Now he has a chance. But first, he has to audition.Will he get the gig?
Peter Dobrin, Inquirer Classical Music Critic
The Philadelphia Orchestra Association is in the process of "finalizing an amended contract" with CEO Allison B. Vulgamore that will, "among other things, extend the term of the contract," according to filings with U.S. Bankruptcy Court.
While discussions continue - and barring any objections, which would have to be filed with the court by Jan. 9 - Vulgamore's contract has been extended one month from its Dec. 31, 2011 expiry to Jan. 31, 2012.
In the meantime, all of the terms of her former contract will remain unchanged, the filing states.
Peter Dobrin, Inquirer Classical Music Critic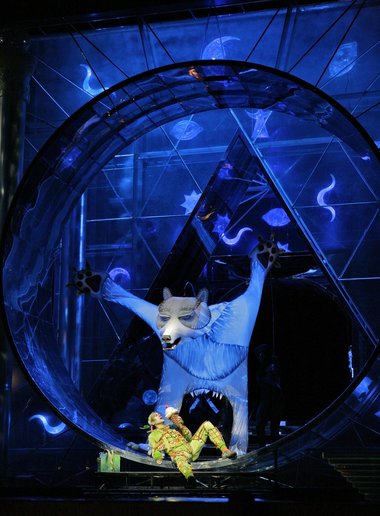 This week, the Metropolitan Opera beams two operas to movie theaters across the U.S. Both are particularly well-suited for children (and parents) in need of a break from holiday commerce.
On Dec. 21, it's the Julie Taymor production of Mozart's The Magic Flute in an abridged 100-minute version. James Levine conducts, with Ying Huang, Erika Miklósa, Matthew Polenzani and René Pape. Papageno is sung by Nathan Gunn, whose name, it was long-ago decreed, must be accompanied by the adjective adorable.
The next evening, it's Hansel and Gretel, in the Richard Jones production led by Vladimir Jurowski in 2008 with Christine Schäfer, Alice Coote, Rosalind Plowright and Alan Held. The encore broadcast captures Philip Langridge as the flour-dredged witch. It's a fitting way, I think, to remember the English tenor, who died last year.
Peter Dobrin, Inquirer Classical Music Critic
CBS has hired a new cultural correspondent. Wynton Marsalis, who started life as a trumpeter, will "provide insight into a broad range of cultural and educational developments" on CBS This Morning and CBS Sunday Morning, the network announced. His first CBS News report is scheduled for Jan. 16.
Marsalis - whose playing signals the open of Sunday Morning - had this to say:
"Walter Cronkite was a jazz fan and a drummer. Ed Bradley was a mentor and treasured friend. I was an unabashed lover of Charles Kuralt's vision of America from the road and Dr. Billy Taylor's jazz segment on 'Sunday Morning' inspired us all. I am honored to be a part of the CBS News family. I look forward to sharing with viewers the incredible variety and richness of our national culture—from ballet to the blues, from barbecue to the backbeat."
Peter Dobrin, Inquirer Classical Music Critic
Here's pianist Yuja Wang in one of her most candid interviews to date.
Peter Dobrin, Inquirer Classical Music Critic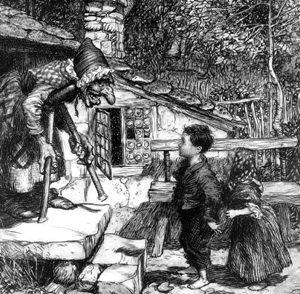 "Wait a minute. Where are the children?"
- Father, Act I, Scene 3, Hansel and Gretel
This time of year, at high Nutcracker season, you can generally find them at The Nutcracker. As a friendly portal into realms orchestral and balletic, it has no peer. You have to wonder what generations of children might have missed had Tchaikovsky and Balanchine not joined hands across the decades to produce a work as meaningful to aficionados as it is to newbies. For many children – and their parents – putting on a pair of shiny black Mary Janes and making the trek to the Academy of Music represents their sole annual encounter with orchestral music and dance.
Peter Dobrin, Inquirer Classical Music Critic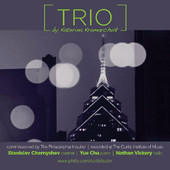 Trio, by Curtis student Katerina Kramarchuk, is now available as a download. The 15-minute work was commissioned by The Inquirer as part of its Curtis Factor project.
Download the piece here.
Or, watch the video of the recording session here, where Kramarchuk also explains the subtext of her work.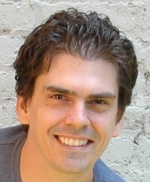 Maybe you've never thought about it before, but, as many composers can tell you, it's hard to make a living at turning out scores for orchestras and chamber musicians.
Which makes the Charles Ives Living award a sweet drop of water on a parched landscape. More than a drop, really. James Matheson is the winner of the Charles Ives Living this time, and will receive $200,000 over the two-year period of the award, beginning in July, announced its giver, the American Academy of Arts and Letters.
The selection committee: John Corigliano (chairman), Martin Bresnick, John Harbison, Stephen Hartke, and Tania León.