Archive: July, 2010
Peter Dobrin, Inquirer Classical Music Critic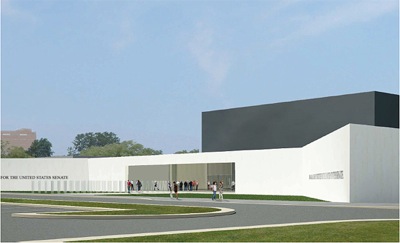 He designed Philadelphia's Kimmel Center, and now architect Rafael Viñoly has unveiled his scheme for the Edward M. Kennedy Institute for the United States Senate. The Boston structure will sit near the John F. Kennedy Presidential Library and Museum, on Dorchester Bay.
From the Boston Globe:
"It will not be, as some have cynically suggested, a static library or a shrine, either to my husband or even to the United States Senate,'' said the senator's widow, Victoria Reggie Kennedy, when she spoke at UMass Boston's commencement in the spring. "Rather, it will be a dynamic center of learning and engagement that takes advantage of 21st-century technology to provide each visitor with a unique and information-rich, personalized experience that literally will bring history alive.''
Peter Dobrin, Inquirer Classical Music Critic
Condoleezza Rice, national security adviser and U.S. Secretary of State for the Bush administration, rehearses the middle movement of Mozart's Piano Concerto in D Minor, K. 466, with the Philadelphia Orchestra this morning at the Mann Center.

The Mann's 4,700 or so under-cover seats are sold out, though lawn spots remain for the concert, which also features Aretha Franklin. More here.
Peter Dobrin, Inquirer Classical Music Critic
It began like almost any other orchestra summer idyll, with Leonard Bernstein's Candide Overture.
And then, with the middle movement of a Mozart piano concerto, Tuesday night's Philadelphia Orchestra concert at the Mann Center suddenly took on rare auras of celebrity, politics and the general idea that history of a sort was in the making.
The source of the extra-musical messaging was the soloist: Condoleezza Rice, former national security advisor, 66th U.S. Secretary of State and public face of the Bush 43 administration. She took on the ten-minute "Romance" of Mozart's Piano Concerto No. 20 in D Minor, K. 466, like the competent amateur she is.
Rice got a nice, mostly polite reception, but after intermission, the star power intensified exponentially with the arrival of Aretha Franklin. Listeners roared, and she gave them what they came for – "Respect," "(You Make Me Feel Like) A Natural Woman," "Think," and more. "What a wonderful audience," she said.
A gala fund-raiser for the Mann's educational programs and clearly the Fairmount Park venue's main event of the summer, the concert has no obvious parallels. It was a first, and so far only, co-mingling for this pop music legend, former member of a presidential cabinet and major symphony orchestra. Under-cover seating was sold out, and the lawn was thickly settled. Total attendance was near 10,000, a Mann official estimated.
The Philadelphia Orchestra has plenty of precedent ceding the guest-artist spotlight to personalities more famous for doing something else: Harpo Marx, Danny Kaye and more recently Alec Baldwin. Amateur Bavarian pianist Joseph Alois Ratzinger, now known as Pope Benedict XVI, is a friend of former Philadelphia Orchestra music director Wolfgang Sawallisch, though the relationship has yet to yield a performance of Mozart (a favorite composer) with the Philadelphians.
Even Ignacy Jan Paderewski isn't an exact historical relation to Rice. He was a professional pianist with a first-rank career first, one of the greats, and then went on to become a diplomat, prime minister of Poland and his country's signatory to the Treaty of Versailles.
Rice, of course, is experienced as a diplomat first, pianist second. She has managed to parlay her profile and connections into relationships with musicians and ensembles that would have been otherwise unavailable to her. She partnered with Yo-Yo Ma and the Muir String Quartet – big names – but the performance Tuesday night marked her entry into the big-time orchestra league. Her only other moment on stage with an orchestra, she said, was a performance of this same concerto with the Denver Symphony, as a teenager.
But it was the Queen of Soul's show, and she spent so much time sating the audience with Classic Aretha, plus spells at the keyboard, you had to wonder whether she had Rice tied up backstage. Rice did return for a collaboration – briefly, at the very end, in "I Say A Little Prayer," and then, in an encore, "My Country 'Tis of Thee."
Franklin alone intoned a piece a Mann publicist confirmed as "Che faro senza Euridice" from Gluck's Orfeo ed Euridice.
Rice was a pretty player in spots of the Mozart, making conductor Rossen Milanov smile when she took time with the upbeats to a phrase. In the serene opening few minutes, her playing was studied and slightly stiff. She wasn't able to voice effectively in the stormier middle section so that the more important material could be heard. On the whole it wasn't an artistic statement as much as an exercise in survival, and heard from that point of view, she achieved what she set out to do.
The audience, which greeted her initial appearance on stage with a partial standing ovation and a boo or two, granted her only polite applause afterwards.
Some in attendance viewed her presence as a dangerous omen — for the music industry.
"I hope this doesn't start an alarming trend of Bush administration officials going on tour," said Manan Trivedi, Democratic candidate for Congress in Pennsylvania's Sixth District. "We don't want Cheney on third tenor."
Trivedi, an Iraq War veteran, was one of many attendees inclined to quarrel with Rice's record in Washington. But the smattering of boos aside, most said the evening had little to do with politics.
"Look how many cars are in the lot," said Tracy Weatherly, 43, of North Philadelphia, noting the concert's charitable ties. "They're here for the music."
Any meaning, then, to the orange Barack Obama T-shirt Weatherly donned Tuesday night?
"Matched the sneakers," he said.
Inquirer staff writer Matthew Flegenheimer contributed to this story.

Peter Dobrin, Inquirer Classical Music Critic
The sidewalk along Locust Street near Broad has darkened, and the air smells of fresh-sawn pine planking. Eight levels of scaffolding crept up the north side of the Academy of Music recently, preparation for another summer of maintenance. The building, opened in 1857, was home to the Philadelphia Orchestra for a century, and though the ensemble no longer performs there much, the orchestra still owns it and is responsible for its renovation.
Work began in earnest in 1994 and has continued just about every summer. Last year brought a transformation. Decades of historically inappropriate renovations were stripped from the ballroom, and, using a black and white photograph from 1860 as guide, designers returned it to pretty much its original appearance.
Nothing so dramatic is happening this summer, though in a building that's 153 years old, sprinkling $800,000 to $1 million around won't be hard to do. Unglamorous as it may be, bathrooms are being updated and made compliant with handicapped-accessible code. Fluorescent light strips above the Locust Street sidewalk will be replaced with less obvious lighting. And all of the dark-brown masonry on the Locust Street side of the building will be repaired and then given the same lighter latte-brown coating applied to the Broad Street facade last summer. When scaffolding comes down in late August, the difference promises to startle.
Peter Dobrin, Inquirer Classical Music Critic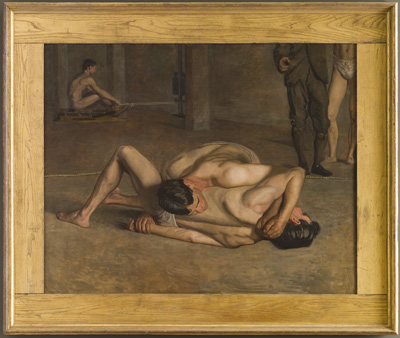 Thomas Eakins is the constant star in Philadelphia, more so now with the recent restoration of The Gross Clinic, but he's also the rare object of attention on the West Coast, at the Los Angeles County Museum of Art, which opens "Manly Pursuits: The Sporting Images of Thomas Eakins" July 25. The show of about 60 works capitalizes on the museum's 2007 acquisition of Eakins' Wrestlers, from 1899...The Chamber Orchestra of Philadelphia has extended Peter H. Gistelinck's term as executive director through the end of the 2014-2015 concert season, the group announced. He started the job in 2006...Opera Company of Philadelphia chief David B. Devan has been appointed to the board of Opera America, the national service organization for opera troupes in the U.S....It's almost the halfway point in our hot Philadelphia summer, but the Philadelphia Orchestra is looking ahead to fall, announcing that tickets ($25-$140) for the concert-only portion of its opening night fete go on sale Aug. 2; the Sept. 23 program includes violinist Joshua Bell as soloist in Lalo's Symphonie espagnole. Charles Dutoit conducts, returning to the podium after his last performances at the Saratoga Performing Arts Center.
Peter Dobrin, Inquirer Classical Music Critic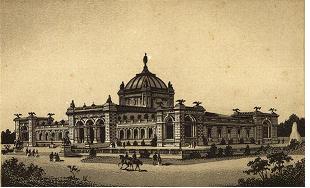 One of the standard rating services meant to help donors decide where to put their money is Charity Navigator, so when the Please Touch Museum showed up on its list of "10 Charities Drowning in Administrative Costs," we took notice.
So did the museum. After all, the introduction to the list all but waves donors away from the groups:
"These 10 charities are not models of efficiency. Each directs more than 44% of its budget towards administrative costs. That means most of your money goes toward such expenses as liability insurance, accounting and legal services, administrative salaries, and investment expenses, not the programs you aim to support."
Peter Dobrin, Inquirer Classical Music Critic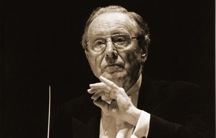 Widely respected conductor Charles Mackerras has died at age 84, the Guardian reports. Born in Schenectady, New York of Australian parents, he moved to Sydney at an early age. Admired for his Mozart, Janacek and his work in opera, he led the concert that opened the Sydney Opera House, and had a particularly close relationship with the Czech Philharmonic Orchestra. More detail on his long career here.
Peter Dobrin, Inquirer Classical Music Critic
Saturday night's free Philadelphia Orchestra neighborhood concert was mobbed. Unofficial estimates put the Penn's Landing crowd at about 12,000, which would make it the largest audience of the orchestra's season.
Of course, you could make the case that a lot of listeners were there first and foremost to get a good spot for the fireworks that followed. And in fact, many talked their way through the concert - until the cannons at the end of Tchaikovsky's 1812 Overture focused their attention stage-ward. However deeply or superficially visitors experienced the concert, there's no question the orchestral soundtrack was the big contributor to a great-night-in-the-city feeling.
Notable, too, was the diversity of the audience. This was the most representative slice of Philadelphia I've seen at any event in a long time. The bats flying overhead and the silent, distant fireworks dotting the New Jersey horizon across the Delaware added touches of poetry.