Archive: April, 2009
Peter Dobrin, Inquirer Classical Music Critic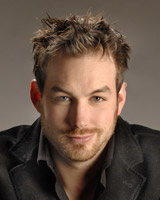 Just in time for his next Philadelphia appearance, locally born and trained tenor Stephen Costello has been awarded one of the top honors for up-and-coming opera singers: The Richard Tucker Award. Past winners include Eric Cutler, Matthew Polenzani, Joyce DiDonato, Stephanie Blythe, Deborah Voigt and David Daniels. The choice is not great surprise. Costello, 27, has long been the subject of attention from the Richard Tucker Foundation, having been awarded a study grant at 24 and career grant at 25. However, the choice for this year's top award came from a six-member panel that changes each year. The 2009 version included representatives from the Houston, Dallas, Chicago, St. Louis and Metropolitan opera companies. Foundation spokesman Peter Carwell emphasized that the choice of Costello was based on much more than voice. "They felt that he's not just a singer, he's an artist," he said. The award was also based on a perception that the tenor is headed for a major career. Typically, the top Tucker award consolidates careers - and that's the case with Costello, who had a major milestone last summer when he made his debut at the Salzburg Festival in Verdi's Otello, singing the role of Cassio under Riccardo Muti. The production was beamed out to movie theaters around the world, showing off not only his youthful lyric tenor but his great strides as a stage presence. Unlike many tenors, Costello didn't take the conservatory route. The Northeast Philadelphia native went from George Washington High School to the University of the Arts. From there, he lept to Philadelphia's Academy of Vocal Arts, which is often more about finishing vocal talent than developing it. There, he met his wife, soprano Ailyn Perez, who is often his leading soprano. The couple is the talk of opera chat rooms, in which fans are planning to hear their next joint appearance, Puccini's Gianni Schicchi April 24-May 3 at the Academy of Music, produced by Opera Company of Philadelphia. The company also has the pair contracted for Gounod's Romeo et Juliette in the 2010-2011 season. Costello's string of local credits includes performances at the Academy of Vocal Arts, from which he graduated in 2007, the same year as his Metropolitan Opera debut in Lucia di Lammermoor. He has forthcoming debuts at many of the great opera companies - including the Glyndebourne Festival, Vienna State Opera and San Francisco Opera - and also sings the role of Ishmael in the world premiere of Jake Heggie's opera, Moby Dick, at the Dallas Opera in the 2010-11 season. The Tucker foundation is currently negotiating with Lyric Opera of Chicago to release him from his previously scheduled obligations in The Merry Widow so that he can appear at the Nov. 22 all-star Richard Tucker Foundation Gala at Lincoln Center. - David Patrick Stearns
Peter Dobrin, Inquirer Classical Music Critic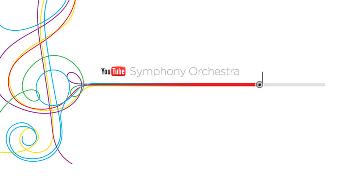 Stokowski would have loved it. In his vague accent, he would have lauded it as classical music embracing new technology, a promising new future for an old artform. And to the extent that it brought attention to classical music, last night's debut in Carnegie Hall of the YouTube Symphony Orchestra must be considered a good thing.
But brush aside the hype and the youth, the American Idol-ish cloaking, and what you find is a festival orchestra not unlike most others. They auditioned. They assembled. They played a concert. Then went home.
Will the fact that these players sent in their auditions via YouTube really change the way auditions are done at orchestras?
Peter Dobrin, Inquirer Classical Music Critic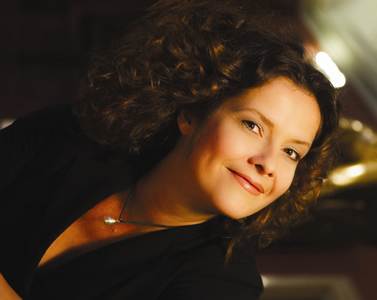 Mezzo Angelika Kirchschlager has canceled her April 24 recital here with pianist Malcolm Martineau. The Philadelphia Chamber Music Society is working to find a replacement. More soon.
Peter Dobrin, Inquirer Classical Music Critic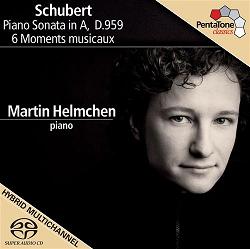 For years I've listened to Schubert's Sonata in A, D. 959 in a recording that has never entirely pleased me. The pianist - nameless, naturally - thought of this late work, apparently, as leading directly to Bartok and Stravinsky. Now comes Martin Helmchen with a new recording of the piece that heightens the drama without ever growing percussive. I'd love to know what kind of piano he's playing, so marvelously mellow it is. Turns out this is the solo recording debut of the Berlin-born pianist.
Peter Dobrin, Inquirer Classical Music Critic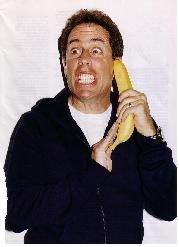 Jerry Seinfeld is bringing his routine to the Academy of Music for two shows (7:00 and 9:30) on June 20, the Kimmel Center says. The Kimmel usually imports visiting orchestras and Broadway shows. Comedians are more rare. Not that there's anything wrong with it. Tickets are $65 and $80.
Peter Dobrin, Inquirer Classical Music Critic
Musicalamerica.com has confirmed what ArtsWatch hinted at a few weeks ago: that the Joseph Patelson Music House in New York City is closing.
Sad, sad, sad. On the other hand, services such as schirmerondemand represent marvelous innovation, even if they only fill part of the void left by the soon-to-be-departed Patelson's. You can't, while navigating online, look up from thumbing through the sale bin and catch sight of Simon Rattle.
In Manhattan, there's still the Frank Music Company. And the quick-witted Heidi at Frank is at least half the experience.
Peter Dobrin, Inquirer Classical Music Critic
If you look back at the history of great cultural institutions, great progress only happens when three forces are present simultaneously: a focused artistic visionary, an organized and astute administrative leader, and a board chairman with the financial might to concretize the plans of the former two.
It's still early in the tenure of the triumvirate that's now in charge of the Curtis Institute of Music: board chair H.F. "Gerry" Lenfest, president Roberto Díaz and executive vice president Elizabeth Warshawer. But with this week's news that the school has raised $65 million to expand its facilities, you might be right in thinking that Curtis is one of the rare instances of an arts group not merely aspiring to survive, but to flourish.
It helps to know your place in the world. Many music schools divide their attention, offering music education, ethnomusicology, music engineering and other pursuits. Curtis is small, and it benefits from a narrowly focused mission: to train singers, conductors, composers and instrumentalists for careers in opera, chamber music and the orchestra world. You can't argue with the track record. Leonard Bernstein went there, so did Barber. Many principal players in American and European orchestras are Curtis grads.
Peter Dobrin, Inquirer Classical Music Critic
With board chairman H.F. "Gerry" Lenfest acting as a powerful catalyst, the Curtis Institute of Music has raised $65 million for a Locust Street expansion.

 Funds now secured, the board of the elite conservatory has given its approval to a project that includes the erection of a new 10-story building. Demolition of existing structures on the site is expected to begin in mid-June, and a new building housing dorms, an orchestra rehearsal room, studios and practice rooms is slated to open in August 2011.

 "In these difficult times this is quite an achievement for Curtis," said Lenfest. "This is right for Curtis, and everyone gathered around to make it happen."
 Curtis president Roberto Díaz said the project would be "transformational for the school. You can't imagine how exciting it is. This is the answer to issues that have been talked about for so many years."
 Details in tomorrow's Inquirer.