Archive: October, 2010
Peter Dobrin, Inquirer Classical Music Critic
Yannick Nézet-Séguin is in town for his first concerts since being named eighth music director of the Philadelphia Orchestra. Review here.
Peter Dobrin, Inquirer Classical Music Critic
We must collect our thoughts, for the unexpected is always upon us, in our rooms, in the street, at the door, on a stage. Thank you, Mr. or Ms. [Name of Conductor Here].

We think of the above, from Berio's Sinfonia, as we get wind of a few instances of upcoming Art at Unexpected Moments - art in the street rather than on a stage. It's a little self-defeating, I know, when you tell people to expect unexpected art since, by reading this, it will be expected. But ArtsWatch is going to try to walk a fine line. If you don't even know it's in the offing, after all, you don't have much of a chance at experiencing it.
So you might want to prick up your ears Oct. 30 at noon at Macy's in Center City.
Peter Dobrin, Inquirer Classical Music Critic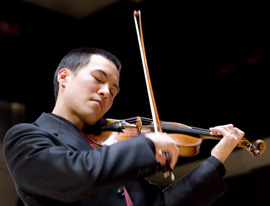 Joseph Lin, 32, will join the Juilliard String Quartet as first violinist beginning in 2011, joining violinist Ronald Copes (quartet member since 1997), violist Samuel Rhodes (1969) and cellist Joel Krosnick (1974). Lin follows violinist Nick Eanet (who is, by the way, a distant relative of Curtis Institute pianist Eleanor Sokoloff), who is resigning because of health problems.
Lin, a regular at the Marlboro School and Festival, is a Harvard grad and alum of the Juilliard School Pre-College program.
The Juilliard plays next in Philadelphia, hosted by the Philadelphia Chamber Music Society, Nov. 14. Eanet is expected to perform, PCMS says. Information here.
Peter Dobrin, Inquirer Classical Music Critic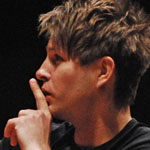 Krzysztof Urbański is to be the new music director of the Indianapolis Symphony Orchestra. He's 28.
Urbański - did we mention that he's 28? - starts a four-year contract Sept. 1, 2011.
Not familiar with the details of his career up to this point? From the maestro's bio:
Peter Dobrin, Inquirer Classical Music Critic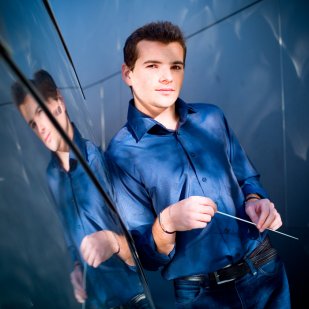 Semyon Bychkov has canceled his Oct. 21, 22 and 23 appearances with the Philadelphia Orchestra, and, as usually happens when interesting conductors cancel, with him some interesting programming goes out the window: Dutilleux's L'Arbre des songes. We don't blame Bychkov - though we hope he's rebooked for another season soon - since he's canceling to take care of family matters.
Lionel Bringuier will appear in his stead. Bringuier (pictured) is a welcome replacement for all sorts of reasons, but the most intriguing aspect to him on paper is the fact that he's 24. This orchestra hasn't always put its best foot forward with young conductors, but, given the relative youth of their music director-designate, who visits this month for the first time since being named, the ensemble might have to get used to it.
Bringuier is associate conductor of the Los Angeles Philharmonic and music director of the Orquesta Sinfónica de Castilla y León. Born in Nice, he has guest conducted, or will soon guest conduct, the New York Philharmonic, Cleveland Orchestra, Boston Symphony Orchestra and other bigs.
Peter Dobrin, Inquirer Classical Music Critic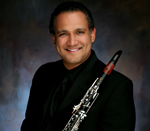 The New York Times hints as strongly as you can without coming out and saying so that Philadelphia Orchestra principal clarinetist Ricardo Morales is trying out and headed for the New York Philharmonic.
"The departure of Mr. Morales would be a blow as the Philadelphians are working their way past a leadership vacuum and severe financial problems," reports the Times.
Actually, the departure of Mr. Morales would be a blow even if the Philadelphians were not working their way past leadership and financial struggles. The more relevant question is this: Is this the thin end of the wedge? With management proposing ideas for cutting the size of the ensemble and the season - not to mention pay checks - is this the beginning of Philadelphia losing its best players?
Peter Dobrin, Inquirer Classical Music Critic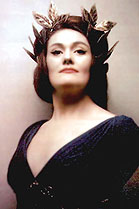 Joan Sutherland has died, the Telegraph and others newspapers report.
Critics will vault among the superlatives in a quest to identify her essence. For me, it was a matter of purity. Nothing emanating from another human voice will likely approach that sound again.
"She was a legend, certainly, because she and her husband brought back to life the bel canto school – those operas, and her voice was extraordinary. It changed the way we listen to singing and the way we teach singing," said mezzo and Curtis Institute of Music vocal teacher Marlena Kleinman Malas.

Peter Dobrin, Inquirer Classical Music Critic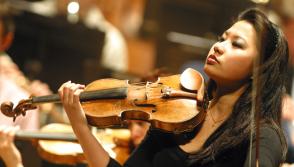 Sarah Chang has canceled a recital in Detroit, where the orchestra is on strike, citing "physical threats and career intimidation," the Free Press reports.
Nice. What a great way to garner sympathy for your cause, orchestral musicians everywhere!
The Philadelphia-born violinist had decided to go ahead with the concert (a) to provide Detroit listeners with a little music during the current strike and (b) was directing proceeds from the concert to the orchestra musicians' pension fund.