Archive: January, 2011
Peter Dobrin, Inquirer Classical Music Critic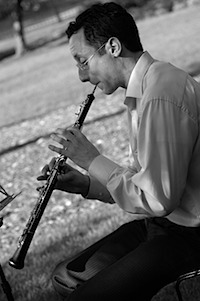 Tune Up Philly is inspiring a lot of donations - cash, as well as musical instruments. Recently, it received a gift from Frank Rosenwein, principal oboist of the Cleveland Orchestra, who, after reading about Tune Up Philly, donated one of his oboes to the program.
"I hadn't ever heard of Tune Up Philly. I'm pretty sure I first learned about in an article, probably from The Inquirer, that somebody had posted on Facebook," he said. "I read it and was really taken, by Stanford Thompson especially, but by the whole notion of El Sistema coming to U.S. cities. It seems very exciting."
Students sometimes develop bad habits when they learn to play on inferior instruments, Rosenwein says. That won't be a danger in this case. Rosenwein's instrument is a Lorée, from Paris, that he played in the San Diego Symphony and possibly (he can't quite recall) in the Cleveland Orchestra as well. It was recently appraised at $4,000, Rosenwein said.
Peter Dobrin, Inquirer Classical Music Critic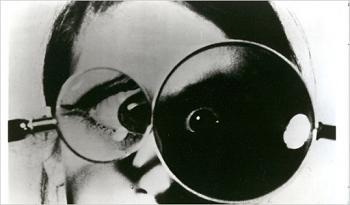 As the result of a $6.6 million bequest from the estate of 1977 alumna Victoria J. Mastrobuono, Mason Gross School of the Arts is expanding its opera program. The Opera Institute at Rutgers is hiring faculty, offering new scholarships and broadening its performance schedule...Thomas Warner, formerly vice president for programming at the Kimmel Center, has joined another emerging, if more sylvan, arts center: Longwood Gardens. Warner, as of Jan. 1, is heading up the performing arts programs at Longwood, which is increasingly hosting musicians from local groups like the Curtis Institute of Music...Settlement Music School director of development Katharine Sokoloff has finally made good on an oft-repeated threat. She retired from the school Dec. 31 after 16 years. She has been replaced by Amelia Schmertz, who has done similar jobs for the Urban Affairs Coalition of Philadelphia and Annenberg Center for Performing Arts...Multi-media arts creator Meredith Monk (represented here with a still from 16mm Earrings, 1966) will be in residency at Bryn Mawr College from Jan. 31 through Feb. 6 in a series of workshops, screenings and concerts. Information here.
Peter Dobrin, Inquirer Classical Music Critic
It's clean and new. And bland. But maybe not for long.
Whatever you think of the design of the new South Street Bridge (the general response has been an enervated "well, at least the pedestrian walkway is bigger" whimper), the new stretch is missing one charming and engaging element of the old bridge: art.
For decades, the span between Center City and West Philadelphia was treated as a lively urban canvas. Some of the art was political - like the Pink Soldier project figures - and some less literal. The experience, a gallery walk, really, often left you feeling the bridge had run out beneath your feet before your eyes were ready.