Peter Dobrin

, Inquirer Classical Music Critic
Reflections on Wolfgang Sawallisch have been coming in steadily this morning. Here are some lovely tributes, which, like Sawallisch himself, eschew hyperbole for a specificity and focus on the music. We will continue to add comments and photographs throughout the day.
Peter Alward, former president of EMI Classics: "I visited him in Grassau exactly one month ago. I found him very frail but in full possession of all his mental faculties, both interested in and interesting on all aspects of the current musical world. The musical world has really been deprived of one of its most experienced and respected figures. His type of all-round musical ability scarcely exists today. It was a privilege to know him - and thank heavens so much of his legacy has been preserved for posterity." More from Alward here.
Robin Mitchell-Boyask, listener: "I've truly missed his presence here. I don't think anyone has ever got quite The Sound out of the Philadelphia Orchestra. Such a gentleman as well. A great musician who happened to be a conductor. It's a shame his discography isn't better appreciated. His wonderful Bayreuth Wagner recordings have become hard to find. On a more local note, I shall never forget a visit to Curtis early in his tenure, to work on the Bruckner 7th. He played through about 10 minutes of the first movement, then stopped the kids and said/asked: 'You've never played Bruckner, have you?' He worked on various phrasings with them, often singing the lines in that lovely voice of his, and, after about another hour, they sounded like they were somewhere between Munich and Vienna. It was almost miraculous."
Peter Dobrin

, Inquirer Classical Music Critic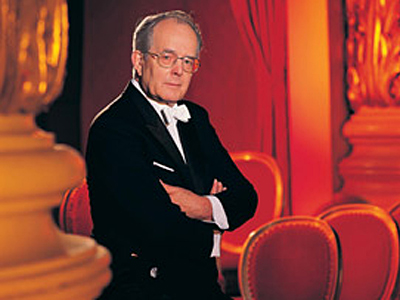 Wolfgang Sawallisch has died, Der Spiegel reports. The Philadelphia Orchestra's music director from 1993-2003 was 89.
Sawallisch died Friday, according to the Bavarian State Opera, which Sawallisch led for 20 years. He had been stricken in recent years by a number of diseases and conditions.
"The Bavarian State Opera is deeply saddened by the death of Wolfgang Sawallisch," said Bavarian Opera's current chief, Nikolaus Bachler. "For decades, he left his stamp on our house with his great personality and his inimitable art. His name, like no other, is connected with the Munich opera and even today his influence can still be felt."
Peter Dobrin

, Inquirer Classical Music Critic

The Philadelphia Orchestra held a long moment of silence for Wolfgang Sawallisch at Sunday afternoon's concert. Concertmaster David Kim announced Sawallisch's death, eliciting a low, mournful rumble from the audience. And then the orchestra, led by Yannick Nézet-Séguin, played in Sawallisch's memory - not a dirge or an adagio, but Richard Wagner's tremulously tender Siegfried Idyll.

The piece was written by Wagner as a birthday present to his wife Cosima after the birth of son Siegfried. It was chosen, Kim said, for its associations with opera in recognition of Sawallisch's deep roots in the genre; Wagner would incorporate some of its music in The Ring.

Kim told the audience of the night, on tour in Ames, Iowa, when he and Sawallisch looked out into the house before the concert started and were pleased to see a full house. Kim confessed to Sawallisch that the orchestra was saving itself a bit for its upcoming concert in Chicago, home, of course, of one of the orchestra's rival ensembles.
Peter Dobrin

, Inquirer Classical Music Critic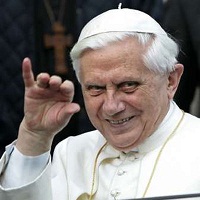 We don't often find ourselves writing about the Pope here at ArtsWatch, but we were rather struck by the wording in his recent vow that he will soon be "hidden to the world."
The language chosen by the Bavarian-born Joseph Aloisius Ratzinger sounded like something from Mahler - his "I am Lost to the World," one of the Rückert-Lieder. Ratzinger, a pianist who is said to keep a grand piano in his quarters, is well-connected to classical music. Mozart, he once said, "deeply penetrated his soul." A friend of Wolfgang Sawallisch's, he performed the memorial mass in 1999 for Mechthild Sawallisch, wife of the conductor, at the Catholic Church of the Holy Ghost in Munich.
In announcing his retirement, was the Pope thinking about the Mahler song? The text by Friedrich Rückert would seem to express the larger sentiments behind the Pope's withdrawal:
Peter Dobrin

, Inquirer Classical Music Critic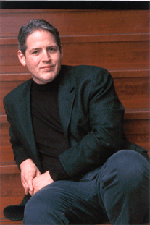 When Philadelphia Singers founder and music director Michael Korn died in 1991 at age 44, no one could imagine the group continuing. But it did; in fact, his successor, David Hayes, has now been at the helm longer than Korn was.
And as Hayes clocks more than two decades in the job, he is now asking the board to start envisioning a future without him.
Hayes told his singers Monday night that the 2014-15 season will be his last. A search committee for his successor will be formed, a board member said.
Peter Dobrin

, Inquirer Classical Music Critic
James DePreist, 76, the distinguished conductor and educator, died Friday at his home in Scottsdale, Ariz., of complications from a heart attack he suffered last spring, his agent said.
Born in Philadelphia, the nephew of famed contralto Marian Anderson, Mr. DePreist became early in his career something that is still a rarity today: an African-American conductor leading top-tier orchestras.
He studied composition with Vincent Persichetti at the Philadelphia Conservatory of Music, and earned bachelor's and master's degrees from the University of Pennsylvania.
Peter Dobrin

, Inquirer Classical Music Critic
If you think you heard Founder's Bell in the last few hours, you're not imagining it. Building managers at One South Broad Street have succeeded in getting the 17-ton bell to sound, but just once or a few tolls at a time. They're still working on getting it to ring the proper number of times each hour.
At noon Wednesday I think I heard its low D ring five times. "It's a work in progress," said David C. McFarland, property manager for KTR Management Services.
Tuesday's article brought out two offers of help, McFarland said. One call was from Curt Mangel III, curator of the Wanamaker Organ in the Grand Court at Macy's. The other was from Verdin Bells and Clocks, which has a history of working with this bell.
Peter Dobrin

, Inquirer Classical Music Critic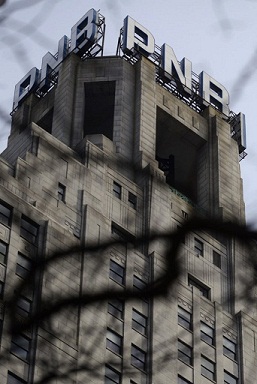 Founder's Bell, atop the former PNB Building, is down. But it's not out.
Read about it here.