Peter Dobrin

, Inquirer Classical Music Critic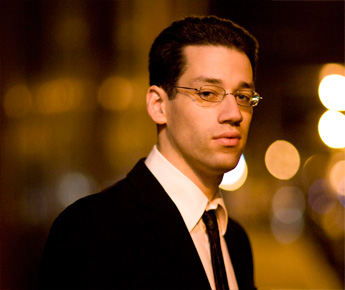 I'm sure no one planned it this way, but pianists in the Philadelphia Chamber Music Society season so far have followed a red line from piece to related piece - from the Schubert Sixteen Deutsche Tänze, D. 894 played by Imogen Cooper a couple of weeks ago, back to Jeremy Denk's Schumann Davidsbündlertänze in December, and to Wednesday night's Janácek On an Overgrown Path played by Jonathan Biss.
The three works share a lot, but Biss, as you'll read in the review, created echoes within echoes.
Peter Dobrin

, Inquirer Classical Music Critic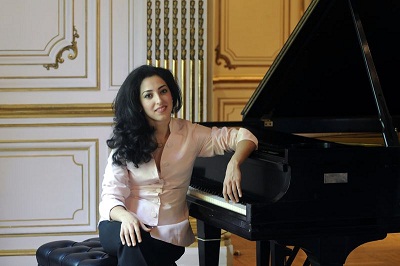 To the extent that you put stock in competitions, it might be interesting to know that of the 30 competitors recently announced for the 14th Van Cliburn International Competition, five are graduates of the Curtis Institute of Music.
They are (with Curtis graduation dates):
Sara Daneshpour, United States (2007); Ruoyu Huang, China (2012); Claire Huangci, United States (2007); YouYou Zhang, United States (2005); and Eric Zuber, United States (2007).
Peter Dobrin

, Inquirer Classical Music Critic
After a career that brought him to orchestra podiums in Helsinki, Rotterdam and Los Angeles, James Anderson DePreist was memorialized Monday near 19th and Fitzwater Streets in South Philadelphia at his boyhood church, steps from his onetime home.
"Jimmy was the prince of our family," cousin Sandra Grymes said of DePreist, who died Feb. 8 at 76. He lost his father at age 6, she told the gathering of about 80 friends and family members at Union Baptist Church, and was raised by three Anderson women who were "able to make space for him to do his own thing." One of them was his aunt Marian Anderson, the celebrated contralto.
DePreist's mother wanted him to be a lawyer, but Anderson "exercised a quiet subversion," feeding his interest in music and giving him orchestral scores.
Peter Dobrin

, Inquirer Classical Music Critic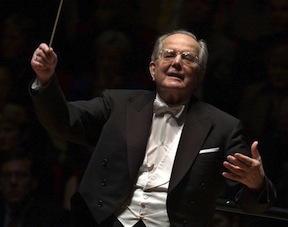 Sunday's appreciation of Wolfgang Sawallisch is here. His legacy may not be what you think.
Peter Dobrin

, Inquirer Classical Music Critic
William Bennett, 56, the San Francisco Symphony principal oboist who collapsed Saturday while playing the Strauss Oboe Concerto with the orchestra, has died. "Bill was a great artist, an original thinker, and a wonderful man," said music director Michael Tilson Thomas. "I am saddened to have lost such a true friend."
Van Cliburn is remembered by artistic administrator Evans Mirageas in a piece here that gives special emphasis to the pianist's connections to the Mann Center.
Speaking of the Mann, the Fairmount Park presenter continues its developing relationship with the Pittsburgh Symphony Orchestra in a Jerry Garcia Symphonic Celebration announced for June 25. Featured, the Mann says, are Garcia's "masterworks."
Peter Dobrin

, Inquirer Classical Music Critic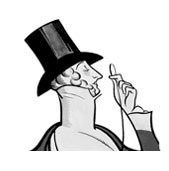 We're always eager for good news about the Philadelphia Orchestra. With finances a severe challenge and community support below where it should be, the orchestra needs it. And so the headline for a New Yorker blog made my heart sing: "Good News for the Philadelphia Orchestra."
What is the good news?
It would seem to be the "confidence and relief" with which the orchestra's president and music director conversed at a press conference before the orchestra's recent Carnegie Hall concert. The writer is also impressed with the orchestra's playing. Beyond that, it turns out, there's no news.
Peter Dobrin

, Inquirer Classical Music Critic

Van Cliburn, 78, the intrepid pianist whose 1958 win at the International Tchaikovsky Competition in Moscow was seized upon as a stroke of American triumphalism at the height of the Cold War, died Wednesday at home in Fort Worth. He died of bone cancer, his publicist said.

Striking Soviet gold transformed Mr. Cliburn from pianist into pop-culture phenomenon. Dubbed the "American Sputnik" and inevitably described as a "lanky Texan" whose 6 feet, 4 inches were topped by a wavy, flaxen pompadour, he was welcomed home with a ticker-tape parade down lower Broadway that was compared to one decades earlier for Charles A. Lindbergh. The crowd was estimated at 100,000 — a turnout for a classical musician unprecedented then, unimaginable now.

When he came to Philadelphia weeks later, teenage girls pounced on him at the Academy of Music stage door, ripping the door handle from his limousine and tearing his clothes. Time magazine suggested he was "Horowitz, Liberace and Presley all rolled into one." He was 23.
Peter Dobrin

, Inquirer Classical Music Critic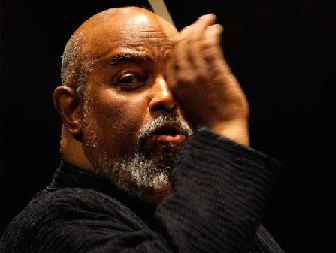 James DePreist's many friends from Philadelphia and beyond will gather for a memorial service Monday, March 4 at 11:00 a.m. at Union Baptist Church, Fitzwater & Martin Streets. The conductor died Feb. 8 after a long career that took him to orchestras around the globe. His Inquirer obituary is here.