9th Street, near Ellsworth, 7:53 a.m., Sept. 21.
If you want to know more about Play On, Philly!, the intensive after-school music program that has just landed another $1 million in funding, take a look at this video. Also, groove to Play On, Philly! students playing Brahms with Simon Rattle here.
POP! is modeled after Venezuela's El Sistema network, and programs like it across the U.S. are coming on line. Some U.S. music educators have argued that almost any music program that is getting the funding and attention now being given to El Sistema-like groups would succeed - especially one that gives children two or three hours of music instruction five days a week.
In a way, El Sistema has a chance to step in to do the kind of music training that was once routine in many public schools. It's only this kind of concentration of time that allows for instrumental lessons, ear training, theory and ensembles. A nice silver lining to the El Sistema structure is that it gives many children a much-needed productive atmosphere after school, a place to go that's a lot safer than an empty house or just hanging out.
The Opera Company of Philadelphia has popped up again - this time not with opera, but in a bit from Orff's Carmina Burana, at Philadelphia's 30th Street Station.
Final applications for payment have been submitted by the firms handling the Philadelphia Orchestra Association's bankruptcy. Fees claimed by the seven major professionals seem to support the estimate previously given by the orchestra: just below $10 million.
The fees listed in court papers over the past few days only go back as far as the bankruptcy filing itself in the spring of 2011, and the orchestra racked up bills well before then as it researched the option of chapter 11.
The top three billers (from 4/16/11 to 7/30/2012):
Front St. near Carpenter, 7:20 p.m., Sept. 15.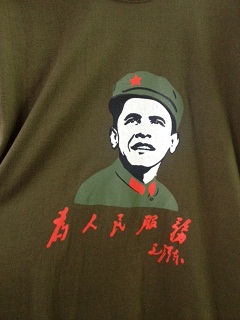 Obamao: Beijing, afternoon of Sept. 10. Translation: Serve the People.
In the interest of equal time, we're keeping our eyes open for a Rommao sighting.
(Photo courtesy of ArtsWatch's China correspondent.)
Single tickets for the Philadelphia Orchestra's 2012-13 season go on sale Monday at noon. It's a pivotal year for the orchestra (then again, which year in the past 20 hasn't been pivotal?) There's a lot of money to raise and ambitious attendance goals to be met so fund-raisers can show donors that listeners care. It is also the orchestra's first season with music director Yannick Nézet-Séguin.
To get the ball rolling, the orchestra is offering some incentives. Show up at the Kimmel Center box office noon on Monday to buy tickets, and all processing fees will be waved. The first 150 patrons in line will receive their choice of either a free parking pass (for the Avenue of the Arts garage, 15th and Spruce) for one performance, or two tickets to one of the West Side Story concerts on Oct. 5, 6 and 7.
Free parking doesn't really get my Adrenaline going, but this orchestra in Bernstein's score promises potential for some real poetry. The conductor is David Newman, who wrote the music for War of the Roses, Matilda, Bowfinger, Heathers, and Alvin and The Chipmunks: The Squeakuel. He also happens to be the son of classic Hollywood composer Alfred Newman.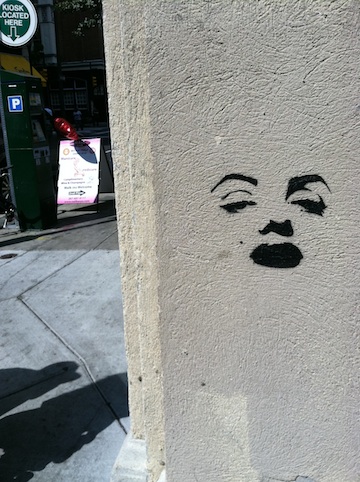 18th and Moravian Streets, 3:01 p.m., Aug. 21.